Steffon Armitage has risked angering England head coach Stuart Lancaster by suggesting that he may attempt to qualify for France in time for the 2015 World Cup.
Armitage, last capped by England in 2010 was recently crowned European Player of the Year - increasing the pressure on Lancaster to speak out against the RFU's policy of refusing to pick players who are based overseas.
The England coach has been a staunch supporter of the rule which could see him lose the services of dynamic flanker Armitage on a permanent basis.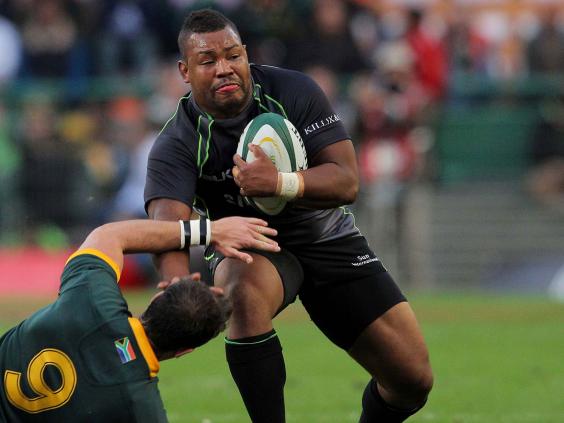 Any attempt by the Toulon player to qualify for France would be fraught with complications, however. Armitage could take advantage of a loophole in the IRB qualifying regulations for the Olympic Sevens tournament, which permits a player to turn out for another country if he holds the passport of that nation and has not played international rugby in the previous year and a half.
Armitage, then, would require a French passport - and would then be obliged by the French Sevens squad to eat into his Toulon playing time by appearing in a series of sevens tournaments around the world.
If those two conditions were fulfilled, the former London Irish forward could then find his path to international recognition blocked by Serge Blanco, assistant to Philippe Saint-Andre with the French squad, who dislikes the growing trend of overseas players exploiting loopholes to play for their adopted countries.
Reuse content