The good New Zealand, 16 November, Twickenham
Statistics do not always go to the heart of a matter – it is not unknown for a bat-wielding egocentric to spend his summer scoring centuries for fun while reducing his team to a state of impotence – but the All Blacks' figures do not so much tell the true story as scream it: a numbers racket in the nicest possible sense of the phrase. Since they were beaten by the Wallabies in Brisbane in August 2011, they have lost just once in 31 outings, scored 30 points plus in well over 50 per cent of those games and conceded 20 or more on only five occasions.
The more bewilderingly complex the game becomes, the more obvious it is that the New Zealanders construct their success on foundations of simple virtue: a high level of fitness, a mastery of basic skills (yes, that includes the props, who can all give and take a pass) and an understanding of space – how to create it, how to maximise it and how to close it down on the rare occasions when their opponents threaten to use it better than them. Oh yes, one other thing. They also have Richie McCaw, Kieran Read, Dan Carter and Conrad Smith – far and away the most influential players to be found anywhere in the sport.
Twickenham regulars will recall that the sole defeat suffered by the world champions over the last 26 months was in London a little over a year ago – a day when a raw, inexperienced England side did pretty much everything right for 80 joyous minutes. It was Read, the magnificent No 8 and sometime silver-ferned captain, who offered the most honest appraisal of those startling events. "If you're going to lose," he told this newspaper shortly after the final whistle, "you want to lose to a side playing well. And Jeez, we ran into a side who played well out there. Tactically, they were spot on. Credit where credit's due: they understood what they needed to do to win that game."
England found the keys to the rugby universe by refusing to be suckered into playing the way the All Blacks like to play. Instead, they smashed the tourists around up front, attacked the breakdown in numbers, ran straight and hard in midfield and were ruthless in converting scoring opportunities into points. Are they equipped to do something similar in three weeks' time, without Manu Tuilagi in midfield? We shall see.
What they cannot hope to do is beat these New Zealanders, who are travelling with a complete cast of top-of-the-bill acts supported by a small company of promising understudies, the way the Springboks tried to beat them in Johannesburg at the start of the month. But then, the Boks' approach was dictated – some would say distorted – by the bonus-point culture that has seeped into tournament rugby. As the Wales coach Warren Gatland, an All Black of old, said this week: "You wouldn't have seen nine tries in that game if it had been a World Cup final. You'd have been lucky to see two."
To beat the world champions, it has to be a zero sum game or nothing. Otherwise, the sums tend not to add up.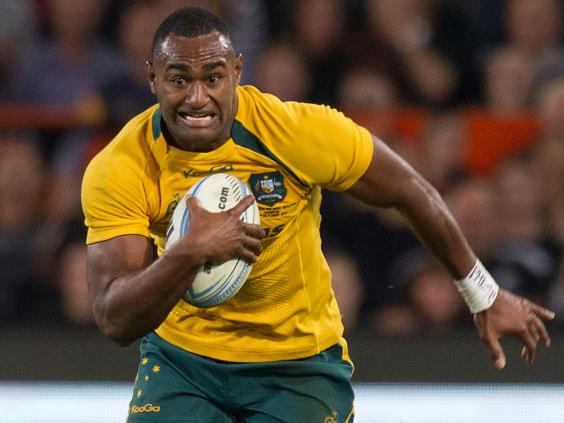 The bad Australia, 2 November, Twickenham
Is this the weakest Wallaby side of the professional era? Damn it, let's go the whole hog: is this the worst Wallaby team in living memory?
If it seems just a little harsh to pose the question – after all, the Australians looked as though they might win last summer's series against the British & Irish Lions as late as the third quarter of the deciding Test – the facts and figures do not present the latest green-and-gold vintage in a favourable light.
Ewen McKenzie, the World Cup-winning prop who succeeded Robbie Deans as coach at the end of the Lions tour, is currently contemplating a 28.7 per cent win rate. True, he has overseen only seven matches: half a dozen Rugby Championship games and a Bledisloe Cup contest with the nearest and dearest from the far banks of the Tasman. But even so, two victories since June, both against Argentina, is a rotten return by Wallaby standards. When Rod Macqueen ran the show between 1997 and 2001, his success rate was close to 80 per cent.
Mind you, Macqueen had a half-decent operator or two at his disposal. John Eales, the greatest lock forward ever to play the game, was at least three players in one and possibly four; the outside-half Stephen Larkham was approximately 100 times better than some of his more vocal critics in these islands tried to make out; the coach even had a proper pair of scrummagers when Richard Harry and Andrew Blades were joined together in holy front-row fraternity.
While these Wallabies are not bereft of top-notch talent, can a team really expect to reap a full harvest from the likes of Will Genia, Quade Cooper and Israel Folau if they cannot field a forward pack worthy of the international arena? Can a newcomer who offers as much as Tevita Kuridrani, the centre who contributed so strikingly to the ACT Brumbies' victory over the Lions in Canberra last June, hope to prosper at the top level on starvation rations of possession?
A year ago, the Australians out-thought England at Twickenham, taking the red rose coach Stuart Lancaster's bright idea of a footballing link between outside-half and full-back and slapping him in the face with it. But there is no Kurtley Beale on this trip, and no Berrick Barnes either. With James O'Connor, as much a pain in the rear end as he is gifted, undermining Wallaby unity at every turn and being thrown out on his ear as a consequence, there is a creativity deficit in the back division to set alongside the power vacuum up front.
They will be competitive, these Australians, but it is hard to see them being more than that. Should they emulate the 1984 side by completing a Grand Slam, it will be a terrible indictment of rugby in these islands. That seminal team of almost 30 years ago – the team of Farr-Jones and Ella, Lynagh and Campese – changed the way rugby was played. These successors cannot hope to achieve anything similar.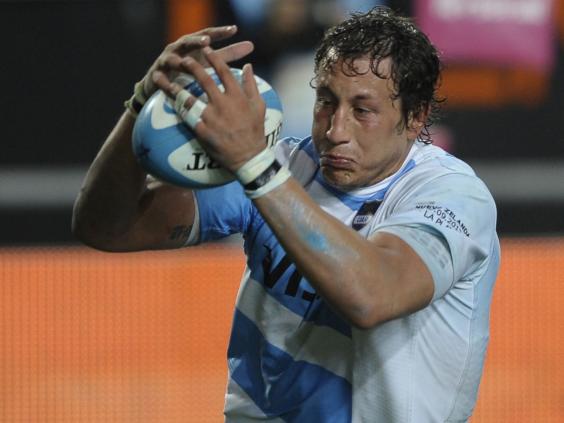 The ugly Argentina, 9 November, Twickenham
There is little beauty in the way the Pumas play their rugby, although there is an irresistible charm about them when they summon the unquenchable spirit of the spurned underdog and sink their fangs into some of international rugby's superior flesh, as they famously did at the 2007 World Cup in France. There are Argentine backs good enough to perform strongly at a high level – Bath and Saracens have not awarded Horacio Agulla and Marcelo Bosch lucrative contracts because they feel sorry for them – but by and large (very large, in most cases) it is the forwards who matter.
The gruesome sight of a Puma pack in full cry might be said to have a peculiar loveliness all its own, but unfortunately for the South Americans, who have slipped to 10th in the world rankings after a rough few weeks in the Rugby Championship, the ugliness off the field has no redeeming feature. Santiago Phelan quit as coach on Monday, together with three members of the squad's technical staff, and subsequently indicated that he felt betrayed by some senior members of his side.
There have since been rumours of rival cliques developing around two of the team's leading French-based players, the brilliant Toulon loose forward and current national captain Juan Martin Fernandez Lobbe on the one hand, the equally influential Toulouse lock Patricio Albacete on the other.
Albacete ripped into Phelan. "He should take responsibility for his decision, which leaves us in a right mess," he remarked. "Nobody betrayed him. When you quit, it's easy to say it's the fault of others." This weekend's meeting between Toulon and Toulouse should be no end of fun.
Daniel Hourcade, the man charged with filling the Phelan-sized hole over the coming weeks, has a task and a half on his hands. The last time the Pumas played, they shipped 50-odd points to the Wallabies in front of their home supporters in Rosario… and this was a game they were expected to win. Some of the best Argentine players in history are in decline – Juan Martin Hernandez, "le Maradona du rugby" as the French call him, is not quite the master of all he surveys these days; Felipe Contepomi, the most influential Argentine midfielder since the great Hugo Porta and the bravest Puma of them all, is on his last legs – and thanks to turf war behind the scenes, spirits are low.
In eight games this year, their average points leakage is close to 40: unsustainable for a side with serious ambitions at World Cup level. They have surprised us before – no one was more profoundly shocked than Andy Robinson when his England team lost to Agustin Pichot's tourists at Twickenham in 2006 – but a repeat performance in their current state would be nothing short of stunning.
Reuse content