There was something of the Lord Mayor's Show about events at Twickenham on Saturday as the Six Nations reached its try-laden climax, but the union game's major production of the year is still almost six months away: the eighth staging of the World Cup, to be played in England – with a little help from Wales. What are the main European contenders' prospects as the dust settles on a remarkable championship campaign?
England
Looking fit and strong – but with a glass jaw
Stuart Lancaster, the head coach, is adamant: England have the capacity to reclaim the world title on home soil. He believes his players will be as fit and well prepared as any team in the competition – a reasonable claim, given the side's well-established habit of finishing matches like a train and the fact that they will spend almost three months together in the build-up to hostilities – and is as sure as he can be that the big names who missed the Six Nations, from Manu Tuilagi and Owen Farrell in the backs to Joe Launchbury and Ben Morgan in the pack, will all be available.
Six Nations 2015: Chris Hewett's team of the tournament
Six Nations 2015: Chris Hewett's team of the tournament
1/16 15. Stuart Hogg (Scotland)

Many players threw off the shackles on the final day. Hogg was a free spirit from the first minute.

Getty Images

2/16 14. Yoann Huget (France)

In a non-vintage year for wings, the Toulouse man was more powerful, spring-heeled and menacing than most.

Getty Images

3/16 13. Jonathan Joseph (England)

The tournament's best back. While others saw broken-field situations as a curse, he viewed them as a blessing.

4/16 12. Jamie Roberts (Wales)

Criminally underused against England, he made up for lost time with his shock-and-awe assaults on the gain line.

AP

5/16 11. Noa Nakaitaci (France)

A late arrival who quickly left defenders for dead in the grand Fijian tradition. Is he Joe Rokocoko in disguise?

6/16 10. Jonathan Sexton (Ireland)

Not perfect, but there were times when he seemed he might be. Challenged hard by George Ford of England.

Getty Images

7/16 9. Ben Youngs (England)

Murray, Laidlaw, Gori, Webb: the terriers were good across the board. Youngs' game-breaking wins the day.

8/16 1. Joe Marler (England)

The red-rose loose heads are the best around. If Marler is the best of the best, it's game over.

Getty Images

9/16 2. Guilhelm Guirado (France)

A serious operator in the tight, the Catalan's try-scoring passes against England gave him a point of difference.

10/16 3. Dan Cole (England)

His scrummaging would have secured him a place even without his high-value work in defence and at the breakdown.

Getty Images

11/16 4. Alun Wyn Jones (Wales)

The tight forward of the tournament. The Springboks would kill for him, which tells you all you need to know.

12/16 5. Paul O'Connell (Ireland)

Maximum respect. As the physical powers diminish, the desire burns ever more brightly. Most honest of players.

PA

13/16 6. Peter O'Mahony (Ireland)

If you must have a dog in the fight, find one like the Munsterman. Undiluted ferocity in a green shirt.

GETTY IMAGES

14/16 7. Sam Warburton (Wales)

The very model of the "big game player" whose iron will and durability mark him out as a man apart.

Getty Images

15/16 8. Billy Vunipola (England)

A remarkable series of displays from a remarkable player just beginning to grow into his physical frame. A scary thought.

16/16 COACH: Stuart Lancaster, England

He stumbled upon his formation by chance, but his side played with more adventure than all the other teams put together.

Getty Images
Many of the indicators are good: England are scoring heavily, their set-piece foundations are solid and their driving maul is something to behold. But they are vulnerable to sucker-punch tries, and in a World Cup campaign, one of those is often one too many.
Reasons to be cheerful
High fitness levels; the Twickenham factor
Reason to be glum
The midfield remains a conundrum
World Cup chances
Semi-finalists at a push
France
Some magic left in the old Gallic flair
There are plenty of people out there who believe Les Bleus are riding for a fall: that the voracious demands of the elite club game on the far side of the Channel, allied to the size-obsessed selection policy of Philippe Saint-André, have left the Test side in a time warp. But events at Twickenham last weekend proved that the French instinct for attacking rugby has not been entirely exhausted, and with some high-class personnel returning to the mix – Hugo Bonneval, François Trinh-Duc, Morgan Parra and Louis Picamoles can all play a bit – is anyone really happy to write them off as a team without a prayer? 
Reason to be cheerful
World Cups suit them
Reason to be glum
Saint-André's conservative streak
World Cup chances
Better than you think. Last four?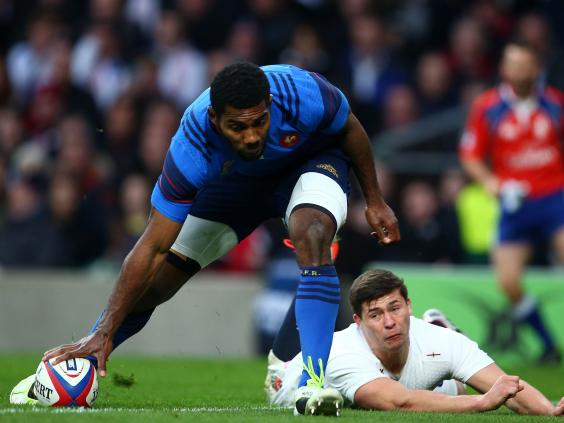 Ireland
Champions must avoid All Blacks in last eight
In many ways, the Six Nations champions are the most intriguing side in world rugby right now. It is possible to argue that the half-back partnership of Conor Murray and Jonathan Sexton has risen to the very top of the global list, and this is no mean feat: the last time such a claim could be made on behalf of a European pairing, Gareth Edwards and Phil Bennett were ruling the roost down in Wales, almost 40 years ago. It is also fair to say that Joe Schmidt, the head coach, is sharper than a ferret's incisor when it comes to plotting against the opposition, and that the back-row unit of Peter O'Mahony, Sean O'Brien and Jamie Heaslip ticks most of the boxes, if not all of them.
What is more, they will not find themselves trying to live with the tempo of a southern hemisphere superpower at any point in the pool phase, much to the relief of the veteran go-to man Paul O'Connell. But there is a feeling that up front where it matters, they can be exposed – and that they may not have the weaponry out wide to hurt teams who keep pace with them with the boot.
Certainly, the French will feel confident of hurting them on neutral territory. And if that happens, it will be the All Blacks in the last eight. Oh well.
Reasons to be cheerful
Schmidt's tactical nous; terrific half-backs
Reason to be glum
Dublin is out of the equation
World Cup chances
Last eight, thanks to France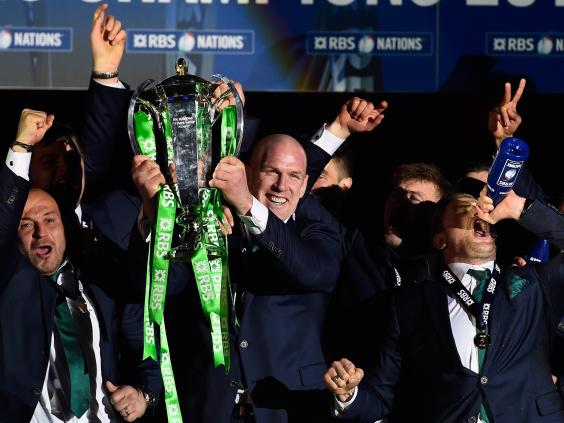 Italy
Testing times ahead for the ailing Azzurri
More and more, it becomes obvious that the decision of the Azzurri hierarchy to rip the guts out of their domestic competition and throw two teams into the Celtic-dominated Pro 12 tournament was an act of masochistic vandalism. Treviso, for so long the hub of the game in Italy, are now the seven-stone weaklings of European club rugby; Zebre, a more recent concoction, are every bit as frail. As a result, the national coach Jacques Brunel is wholly dependent on three or four genuine Test-class players, to the extent that the absence of any of them virtually guarantees defeat.
To find a way out of their pool this autumn, they must beat either Ireland or France. On current evidence, victories over Canada and Romania are far from done deals.
Reason to be cheerful
Luca Morisi, a genuine midfield discovery
Reasons to be glum
Hard to know where to start
World Cup chances
Back home in early October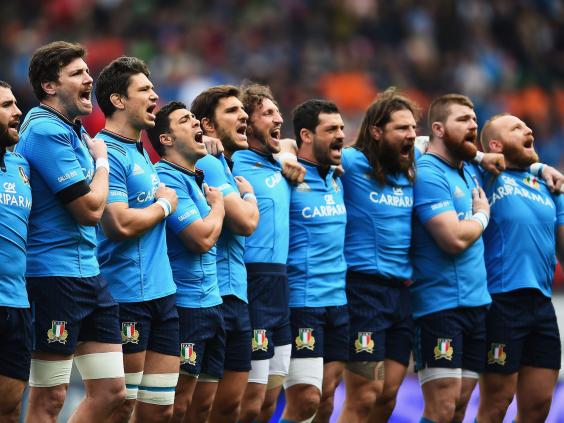 Scotland
Signs of promise need to be developed
Many of Italy's problems are shared by the Scots, although there are encouraging signs of attacking green shoots in a nation long stuck in rugby's equivalent of a nuclear winter. The problem is that two proven international-standard acts – the scrum-half Greig Laidlaw and the full-back Stuart Hogg – together with a couple of creative midfield spirits in Finn Russell and Mark Bennett, find themselves living off crumbs from the big boys' table, thanks to the fundamental inability of their own forwards to provide for the team.
The hoisting of the white flag against Ireland at Murrayfield ensures they will head into the World Cup with an inferiority complex where their collective spirit should be. If they beat Samoa and make the knockout stage, it will be an achievement. 
Reasons to be cheerful
Russell's invention; Hogg's swagger
Reasons to be glum
Powder-puff pack; no selection options
World Cup chances
Last eight if they're very lucky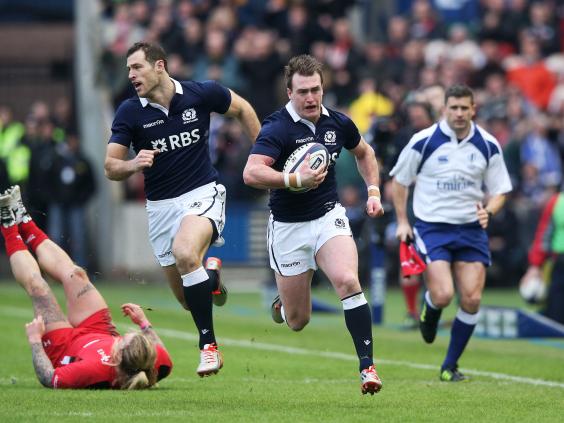 Wales
Prop problems can be costly in pool showdowns
When Warren Gatland, the head coach, wonders why, in the name of all that is holy, the World Cup organisers made the draw for this tournament so soon after the last one, you can see his point. The global game is not sufficiently strong to cram three of the top six sides on the planet into a "pool of death" while creating two "pools of easy living" from which New Zealand, Argentina, Ireland and France should qualify without needing to drag themselves out of bed.
Wales are patently too good not to qualify for the knockout phase. Unfortunately, the same argument can be made, with even more vehemence, for both England and Australia. The fact that the Red Dragons are struggling so badly at prop does not bode well, especially as the decisive game against the host nation will be won and lost up front. And there is no obvious point in them clinging to the belief that the Wallabies might be there for the taking. For one thing, the men in green and gold could well be good enough to win the whole thing; for another, Wales never beat them anyway.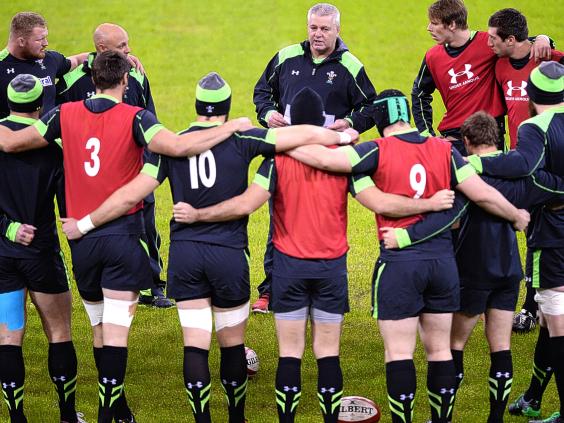 Reasons to be cheerful
Deep-rooted familiarity; sublime goal-kicking
Reasons to be glum
Horrible draw; front-row poverty
World Cup chances
Three into two won't go.  Pool exit
Reuse content