There is more chance of a malfunctioning England back division putting half a dozen long-range tries past the All Blacks in a World Cup final than of Chris Robshaw hanging one of his fellow senior players out to dry. So the national captain's passionate defence of the outside-half Owen Farrell was entirely in character.
Farrell, retained in the squad for this weekend's meeting with Samoa at Twickenham despite heavy criticism from all points of the red-rose compass, may find himself playing a different role on Saturday night, but the support of his peers is unshakeable.
"Owen is a fantastic player. I'm a firm believer that a team with him in the line-up is much better than a team without him," Robshaw, the England captain, commented when pressed on the difficulties of beating the best sides in the sport when there are obvious problems in the playmaking department.
"You need players like him when you find yourself in these tough environments, players with that strong mentality, players who won't be fazed," he added. "And anyway, it doesn't come down to one person. This is a team thing and we'll stick by that rather than single people out."
Not that Robshaw believes England are anywhere near as far up the creek as their five-match losing run might suggest to an increasingly restless Twickenham crowd. "If people think we didn't play well in losing by three points to the second-best team in the world," he said, referring to last weekend's narrow defeat by the Springboks, "I don't think that's such a bad  place to be."
That stance will not prove particularly popular with the paying public, although the underlying implication of Robshaw's remark – that much of the reaction to the South Africa game has been wildly exaggerated – had its merits. The notion that England are "in crisis" is patently daft, especially as the head coach, Stuart Lancaster, has seven Test Lions, not to mention the increasingly influential lock Joe Launchbury, on a very long injury list – all of whom will, in theory at least, be available for World Cup selection in nine months' time.
Nevertheless, the repeated misfires in the back line are giving cause for serious concern, hence the unusual degree of interest surrounding this forthcoming set-to with the men from the South Seas, whose meltdown in relations with their own governing body continues to drive them to distraction and threatens to leave them profoundly vulnerable.
If ever the England camp needed to straighten themselves out with a convincing attacking performance against opponents who really are in crisis, it is now.
Today, Lancaster packed five of his 28-strong training party back to their clubs for this weekend's Premiership programme, including the Harlequins scrum-half Danny Care, a first-choice player for some time but currently miles out of form.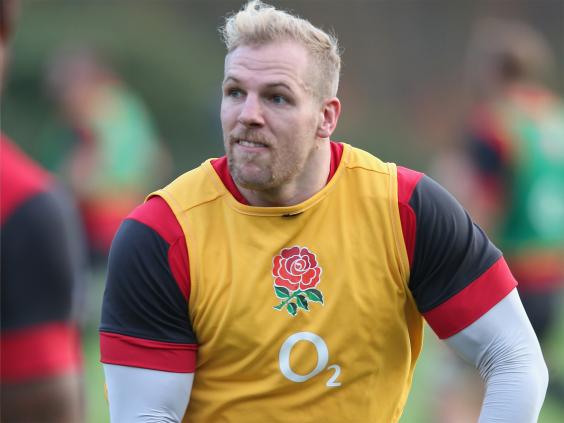 Kyle Eastmond, who was concussed against the Springboks, was also released – Farrell, widely tipped to start at inside centre outside the Bath pivot George Ford, and Billy Twelvetrees of Gloucester are the candidates at No 12 – as was the Saracens No 8 Billy Vunipola, who had a rough one against the Boks.
With two Northampton men, the centre Luther Burrell and the uncapped flanker Calum Clark, making up excess baggage numbers, there are only three fresh faces in the match-day group: Twelvetrees, who has been struggling with ankle problems; the Saracens half-back Richard Wigglesworth, who thoroughly deserves his promotion; and James Haskell, the Wasps back-rower and captain. As the only full-time No 8 left standing, Ben Morgan of Gloucester is pretty much guaranteed a start.
Haskell is hardly a newcomer. First capped in 2007, he was the last man to be omitted from the squad for the South Africa match and Lancaster gave him a mention in dispatches immediately after that game, saying he had been "unlucky" to miss out.
Very much in the coach's thoughts since making an impressive contribution in adversity against the All Blacks in Auckland last June, Haskell now appears to have a proper shot at breaking the back-row status quo.
"This is a huge opportunity," he said. "If the coaches feel this is the best group to do a job against Samoa, it's up to us to make it open  season in selection for the game against Australia the following weekend.
"My attitude will be exactly the same as it was in Auckland: it's about doing everything you can do to make life as difficult as possible for the people picking the side. That means emptying the tank in this game, because I want to start as many matches for England as I can. Any player who says he's just happy to be a part of the squad is telling you a half-truth."
Reuse content