A video of Jerry Collins apparently performing the Haka the day before he suffered a fatal car accident has been released on social media as a tribute to the former New Zealand rugby player.
Collins and his wife Alana Madill were killed after their car was involved in a serious accident with a bus in France during the early hours of Friday morning. Their three-month-old daughter Ayla is in a critical condition in a Montpellier hospital, although Collins' long-serving manager Tim Castle said today that her condition "has improved a little".
The 48-time capped All Black suffered the fatal accident at around 4.30am local time on the A9 near the French town of Beziers, with Midi Libre reporting that Ms Madill was behind the wheel and that "alcohol tests are negative".
Collins' death shocked the rugby world with a number of tributes paid to the 34-year-old, and a video posted on Facebook of a smiling Collins performing the famous Haka appeared to show him in good spirits just hours before the accident. The video has since been viewed nearly two million times.
Watch the video below:
Castle also confirmed that Collins' former All Black team-mates Neemia Tialata and Chris Masoe were travelling with their wives to Montpellier "to be with Jerry and to be with little Ayla" to help look after his and Ms Madill's three-month-old daughter.
"Ayla's care and recovery is central to all our endeavours at this time," said Castle.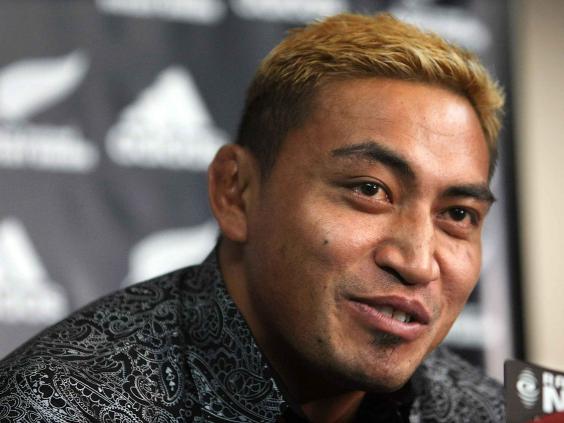 "The news today is that her condition has improved a little, which is wonderful for the family.
"She remains nevertheless in a very serious condition, and the circumstances are being monitored by the Ministry of Foreign Affairs and Trade, by the rugby club, and others we have on the ground down there hour-by-hour.
"Our hopes are of course that she will recover."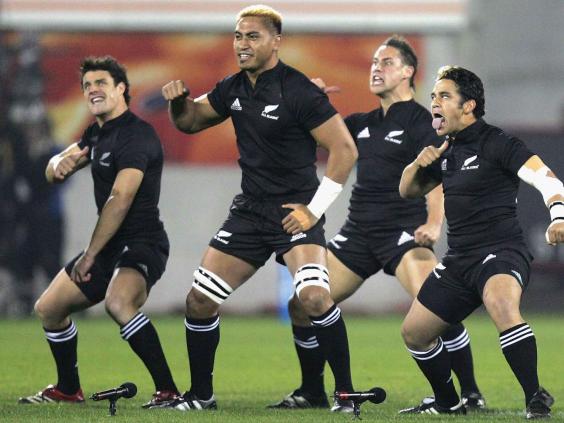 Castle added: "I'm in regular communication with Alana's mother and father. We've shared our reflections and memories.
"They would not mind me saying that, just as Jerry's family is so devastated, they are likewise deeply traumatised by these events.
"They too, like Jerry's family and all of us, are focusing on the continuing care for little Ayla, and our prayers and hopes are for her recovery at this time.
"She is under very strict and very close care. I'm aware of some details, but they are confidential at this time."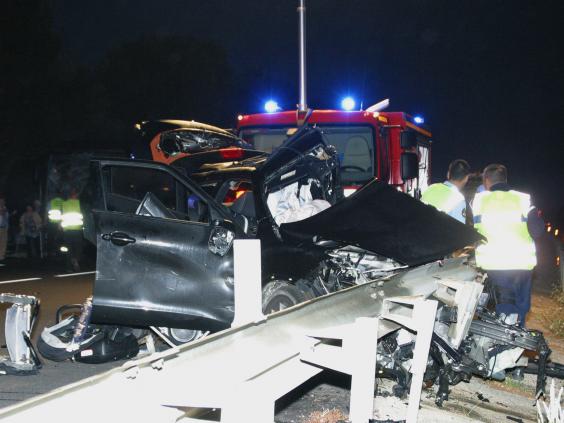 Beziers prosecutor Yvon Calvet confirmed: "The doctors will give a definitive assessment of her condition in the next 48 hours. She is facing a tough battle."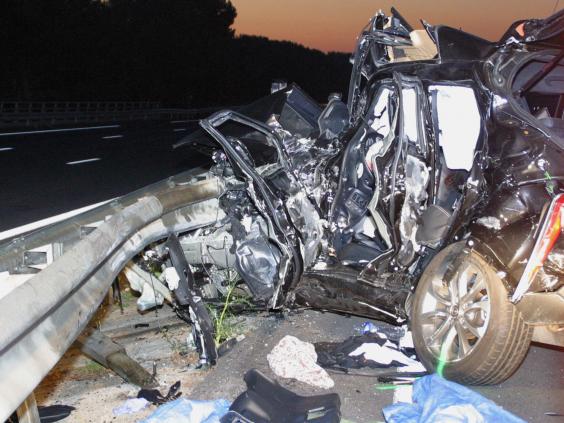 Herault police chief colonel Jean-Philippe Lecouffe said: "The bus drivers explained that the car lurched to the left and clipped the barrier, coming to rest at right angles to oncoming traffic before it was rammed.
"Alcohol tests (on the drivers) are negative - rest times and speed limits were scrupulously respected.
"At the point of impact, the speedometer was showing less than 100kmph."
Reuse content