Stuart Lancaster was firmly in "Crisis? What crisis?" mode as he added five players to his England squad for this weekend's meeting with Samoa at Twickenham – a must-win game after five consecutive defeats stretching back to the ill-starred tour of New Zealand last summer.
On any other day, the red-rose head coach's fiercest critics might have accused him of complacency in the first degree. On this occasion, it was not an allegation they could legitimately place on the charge sheet.
The only people genuinely in crisis at the moment are the Samoans, whose players would have boycotted this weekend's fixture at Twickenham because of their treatment by their rugby union but for an unprecedented degree of pressure applied by the International Rugby Board.
One of their senior players, the London Irish lock Dan Leo, said: "The IRB made it clear to us that we couldn't go on strike without running the risk of being booted out of next year's World Cup, losing our place in the 2016 Olympics and forfeiting our first ever home game with the All Blacks – things that mean a massive amount to us. In the end, we didn't want to risk what we're trying to save, which is the future of rugby in Samoa."
By comparison, Lancaster's difficulties in piecing together an attacking game worthy of the name following last weekend's misfire against South Africa pale into insignificance, although he considered the problem sufficiently serious to summon the centres Luther Burrell and Billy Twelvetrees, whose partnership in this year's Six Nations was more productive than anything seen in the England midfield for several seasons. Changes are clearly in the offing, although Twelvetrees' ankle injury may muddy the waters still further.
George Ford, the diminutive Bath outside-half, seems certain to start against the South Seas tourists, possibly with an out-of-sorts Owen Farrell alongside him in the No 12 shirt. Lancaster said: "We were looking to pair them during the second half against the Springboks until I received word from the touchline that Owen was cramping up. It's something we've been thinking about doing for a while."
With Kyle Eastmond, the incumbent inside centre, suffering from concussion and unable to take any meaningful part in training until the back end of the week, the midfield selection is as confused as it has ever been. There is also a range of options in the back row, with the experienced Wasps flanker James Haskell and the uncapped Northampton forward Calum Clark in the shake-up, and a choice to be made at  scrum-half, with Danny Care under heavy assault not only from his understudy, Ben Youngs, but also from Richard Wigglesworth of Saracens, the last of the quintet drafted in yesterday.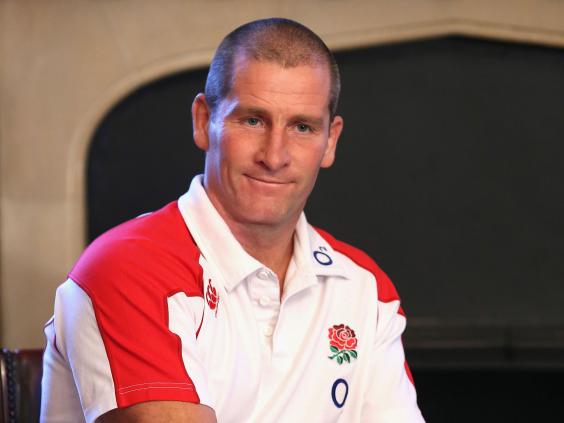 Lancaster acknowledged that a selectorial rethink was in progress, but he rejected suggestions that his World Cup planning had gone awry.
"A crisis? That's not true at all," he argued. "A team in crisis is one that has no sense of direction, one in which the players don't know what they're doing, in which they're not aligned with where the coaches think the side is going. I don't see any of that in our group.
"When we review the Springboks game we'll highlight areas that were disappointing, particularly in terms of poor discipline and giving the opposition easy points. But while we're coming up short against the best teams in the world, we're not being smashed by them.
"Losing hurts. It hurts me personally because I'm responsible and it hurts the players because they care. But when I look back on the summer and think of South Africa beating Wales by 30 points and the All Blacks putting 50 past the Wallabies, we're not talking about the same thing."
The Samoans, whose long wrangle with their governing body over a range of managerial, coaching and financial shortcomings is coming to a head, are hurting far more than their hosts after a bruising fortnight of political conflict. Infuriated by the refusal of the Samoan Rugby Union to participate in talks last weekend, they have no idea whether a representative will attend the next round of negotiations, scheduled for Thursday.
"If someone is going to turn up, he'd better decide quickly: it's a 38-hour flight from Apia to London," said Leo. "This is incredibly difficult for us – challenging those in authority is countercultural for Samoan people, and we're aware that members of our families who still live in the islands could be adversely affected in a variety of ways by our stand.
"But this is a pivotal moment for Samoan rugby because the problems we encounter as a national team have been going on for long enough. We have to get this right, however painful the process. We're taking risks here, but with the support of the international rugby community we believe we can make progress."
Reuse content