England's injuries make them bigger underdogs than they should be going into Saturday's match. If we want to see northern hemisphere sides competing at their best in the annual matches with southern hemisphere opponents the structure of the season has to change. The Six Nations – all but untouched in more than a hundred years – has to move, and the domestic season too. The marketing people and the sponsors might not be convinced, but it is the only way.
Rugby has developed massively since the advent of the professional game in 1996. Look at the elite physiques of the players, the science that goes into their conditioning, their weight, their sleeping and eating. It is simply not comparable to the days when it left the amateur era. Power, physicality, everything has evolved. But the structure of the season hasn't.
Everyone wants to see the best sides playing each other at their best, but at the moment that's not possible. It would take some working out but there needs to be one international period and one domestic, with the Six Nations and what's currently known as the Autumn Series back to back.
European players know the difficulties well. You settle into your club rugby, learn the calls, find your rhythm, then head off for international duty in the autumn. Then when you come back you have to learn it all again. It's the same for the Six Nations.
Players don't complain. They're not unhappy, they just get on with what they are required to do, but they know the system doesn't work in their favour. Australia, New Zealand, South Africa, their domestic seasons finished in August and they go into these matches rested, bonded and having trained together. Our players have just played tough European cup fixtures and the next round awaits when they return.
I remember 2010, when we went to Australia over the summer and beat them by a point, only the third time we'd ever won there (and both the others were in 2003, one being the World Cup Final), then we came home and lost in the autumn to New Zealand. We won the second half, but we were 14-0 down at half-time and it was already lost. I think if we'd met up that little bit earlier, had that little bit longer together, things would have been different.
It needs to be restructured so all the Premiership games are first, then the cup games, then the Six Nations, then the other internationals. I believe the clubs would rather see it that way round too. They don't like having their players leave and come back twice a season.
It would be difficult for the sponsors and TV people. They like to have two tournaments to sell. The idea of moving the Six Nations would horrify people. And if it rolled straight into other internationals it would be difficult to hype it up as much. But  it would be the best against the best, and both teams at their very best. That is what everybody wants to see.
Injury list will allow fringe players to stake their claim
We ran New Zealand very close in two of three matches on the summer tour. If we had our first-choice starting XV to call upon we would be in a strong position now. But look at the players we've lost.
Tom Youngs, Dan Cole, Mako Vunipola, Luther Burrell, Alex Corbisiero – they would have all started. Geoff Parling, Joe Launchbury, Tom Croft, Manu Tuilagi, and that's just off the top of my head.
New Zealand will know how hard they were pushed over the summer and will have huge respect for England, and for that the credit must go to Stuart Lancaster. They know England are capable of beating them.
The arrival of Dave Attwood's first child on Tuesday is one less selection headache. Had baby Jess held out for a little longer things could have been different. Congratulations to him. Now he must make his case for selection in future games.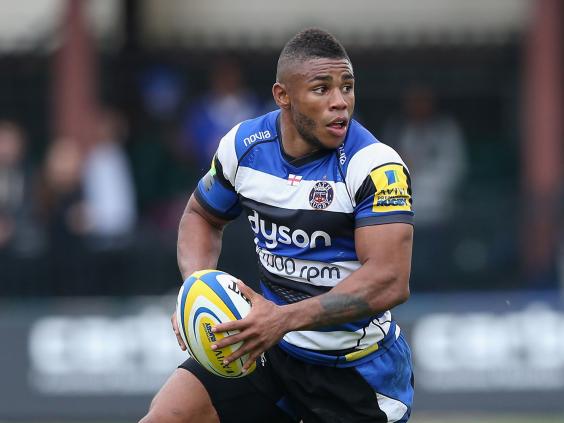 For Kyle Eastmond, this is a real chance to show what he can do. On the summer tour it was the best of Kyle and the worst of Kyle. We saw his attacking brilliance but we also saw he could be exposed in defence.
To see Semesa Rokoduguni start is a wonderful story. A Fijian soldier serving in the British Army, getting his first cap at the age of 27 is an incredible reward, but a just reward. This season he has been the Premiership's outstanding winger. Now we will have to see if what he does in the Premiership is transferrable to the international arena.
At least this long injury list will mean that next year Lancaster will be in a strong position going in to a World Cup campaign, in that a larger proportion of his squad will have played in these matches and will have that experience. But given the choice, he'd rather it were the other way round. He would prefer consistency.
Reuse content