Guinness have released four spine-tingling videos in the build-up to the home nations' autumn internationals that celebrate three iconic rugby characters and one team who achieved the unachievable.
England face the mammoth task of defeating New Zealand, South Africa, Samoa and Australia in the space of four weeks this month, with Wales, Scotland and Ireland also facing the best the Southern Hemisphere have to offer.
All four teams will need to take any inspiration they can in order to emerge from the autumn program triumphant, but all they may need to do is watch any one of the four short films that will no doubt raise the hairs on their back.
England can turn – once again – to World Cup-winning fly-half Jonny Wilkinson. The man who secured the 2003 Rugby World Cup with that unforgettable drop-goal Down Under brought the curtain down on an illustrious career earlier this year when he announced his retirement for Toulon – winning a Heineken Cup and Top 14 double just to say farewell with a bang.
Rather fittingly, Wilkinson's tribute comes not from England fans, but from the French that were privileged enough to witness his final three seasons of playing rugby. Toulon head coach Bernard Laporte is one of those who pay tribute to Wilkinson's humility, modesty and generosity both on and off the pitch.
"It was an incredible honour to play for Toulon and the support I received from the fans was remarkable," says Wilkinson. "All I ever set out to do was work hard every day to be the best player I could be."
For Wales fans, the talismanic wing Shane Williams features in a fitting tribute that incorporates his final Test appearance in the red dragon. Williams was visibly emotional during the anthems before kick-off, but that was nothing compared to the feeling in the Millennium Stadium when he crossed the whitewash to score his final try for his country in the 24-18 defeat to Australia.
"It was tough being told that I wasn't going to make it, just because of my size, but I always believed in myself," explains Williams. "Every setback made me more determined to succeed. Hopefully my story can inspire other rugby players - it's proof you don't need to be built like George North or Alex Cuthbert to make it on the wing!"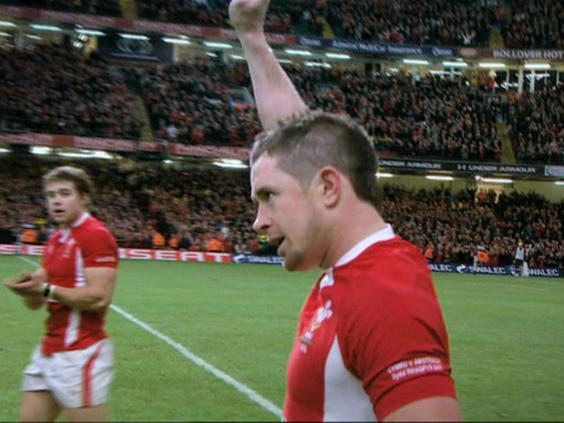 Scotland have had many great rugby players in their time, but perhaps their most legendary figure held a microphone rather than a ball. Bill McLaren, the Voice of Rugby, saw his own playing career tragically cut short when he was diagnosed with tuberculosis. Determined to fight his way back to the game he loved, he began commentating not on rugby, but on ping pong in the sanatorium in East Lothian where he was treated.
Eventually, McLaren made his way back to the rugby pitch, calling the shots like no-one before or since him had even dared think about. He passed away in 2010 aged 86, but his aura lives on through the Bill McLaren Foundation, the short clip will make you smile almost as much as it will inspire, such was his charismatic charm.
Alan Lawson, from the Bill McLaren Foundation, said: "Bill would have been absolutely thrilled to be recognised in this way. He never resented the fact that his playing career had been cut short - the way he saw it, life gave him lemons, and he made lemonade. The illness gave him the chance to do something he loved that brought joy to so many people."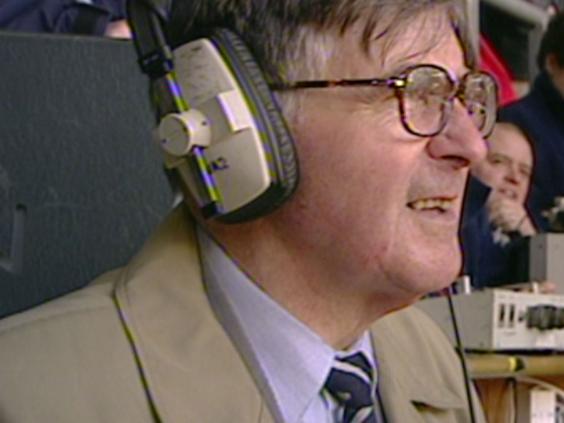 Finally, what better way to draw inspiration from the Emerald Isle than to take in the only Irish side ever to beat New Zealand – Munster. The 1978 provincial side were tasked with playing the apparent unbeatable All Blacks on their winter tour, but they went and did just that, defeating the Kiwis 12-0 in a match that has gone down in rugby folklore.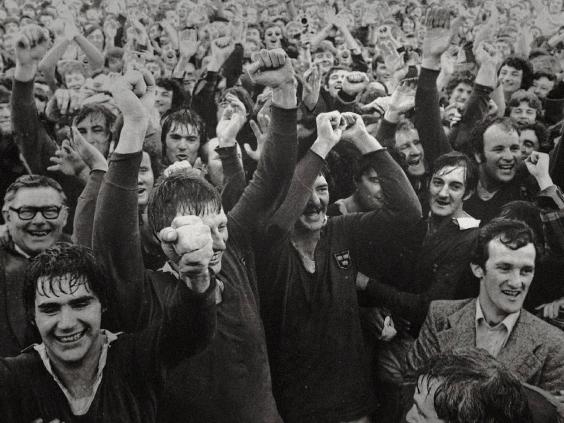 Many times Ireland have come close to beating the current world champions since that day, losing by two points at Lansdowne Road last year and three in Christchurch the season before. Yet until that day of celebration finally comes, Munster will always remember that faithful day when "15 Munster men beat the unbeatable".
Reuse content