South Africa's 32-34 Rugby World Cup defeat to Japan will rank in sporting histories as one of the most shocking results of all time.
The Brave Blossoms victory was barely believable and left followers of the Springboks wondering just how such an upset could have happened.
So desperate were they to find a reason, a suggestion that seagulls disrupting South Africa's training sessions picked up some traction.
It was claimed that the Springboks' training sessions at Eastbourne College in Sussex had been disrupted by hundreds of birds dive-bombing the pitches and covering the surface in poo and that a Harris hawk named George had to be used to fend off the gulls.
However, it seems fans of the two-time world champions will have to find another excuse.
Springbok Team Manager Ian Schwartz said: "The training facilities we had at Eastbourne College ranked amongst the best we've ever had. In the days we trained there, we didn't even see a single seagull."
The headmaster of Eastbourne College, SP Davies added: "The excellent work of the Eastbourne College grounds team in preparing training pitches for our Springbok guests and George the Hawk's efficacy as an ethically sound pest deterrent has in fact been foully defamed by ludicrous claims that 'seagulls on the pitches' had anything to do with the South Africans' performance at the Amex stadium."
He added: "Having the Springboks in our wonderful town gave a great amount of joy and excitement to the people of Eastbourne – young and old."
This article has been updated in light of confirmation from South Africa's team manager that their practice pitches were not plagued by seagulls. 23/9/15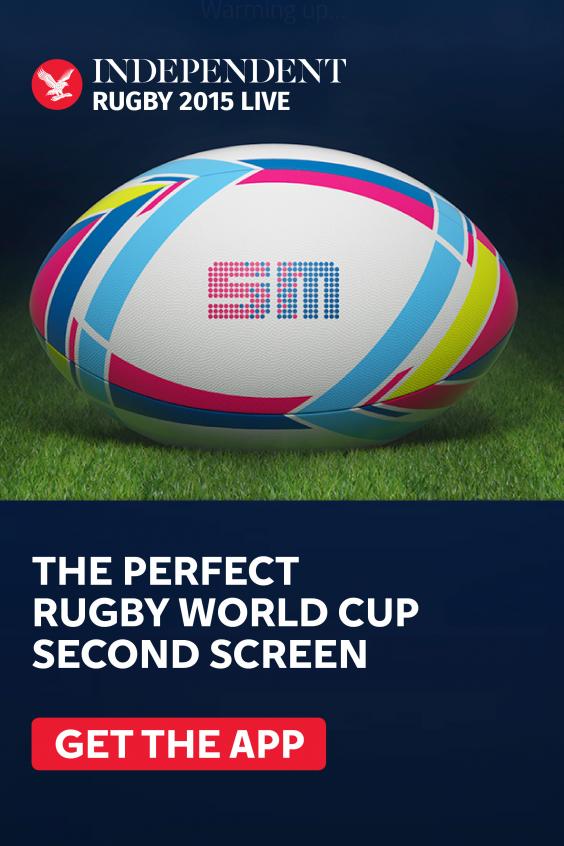 To coincide with the Rugby World Cup, The Independent has launched a new app! Live scores, team line-ups, in-game stats and breaking news will ensure you keep on top of the tournament. Use the links below to download the free app...
Android
http://bit.ly/androidrwc2015