A controversial last-minute penalty, the sight of referee Craig Joubert sprinting off the pitch at the final whistle and 23 dejected, exhausted and emotionally spent Scots on the Twickenham turf. That was the state of things last time the Scotland met Australia.
Those are the memories Scotland have from the World Cup nearly 13 months ago, but for Stuart Hogg and his teammates, the ink is dry on that and it is all about penning the next chapter, this time at Murrayfield.
While the full-back, who recently became the best-paid player in Scottish history, admits the wounds are still there, he and the other 22 men picked in Vern Cotter's squad for Saturday are not going into the game with revenge at the forefront of their minds.
"That's quite difficult to answer if I'm honest," Hogg told The Independent. "I think for us, it's very much just concentrating on this weekend.
"What's done is done, we can't change anything like that now so it's up to us to just start concentrating on this weekend. There's a massive challenge come Saturday afternoon and it's one that we're going to be ready and prepared to fly into.
"There'll still be a little bit of hurt but we can't change anything now, it's very much just concentrate on this weekend.
"It's a huge opportunity for us to get a good win on board and we're going to be doing absolutely everything we can to make sure that happens this weekend."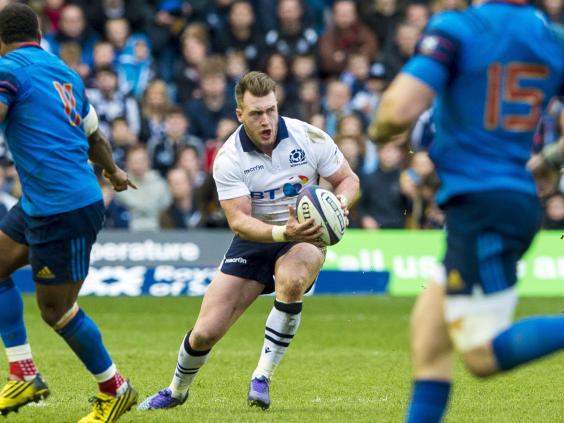 At 24 years old, Hogg has become the Northern Hemisphere's stand-out full back after being named Six Nations Player of the Tournament earlier in the year, and would be a shoo-in for the Lions no.15 shirt if Warren Gatland was picking his team today.
However, it is the player in no.15 shirt of green and gold, Israel Folau, who is, along with the All Blacks' Ben Smith, considered the best full-back in world rugby and Hogg is looking forward to testing his powers against the 6ft 4 former AFL and Rugby League star.
"He's grown over the last couple of years since he came onto the scene and he just seems to get better and better, which is probably not a good thing for us.
"I've watched his games fairly closely to see what I can learn from him.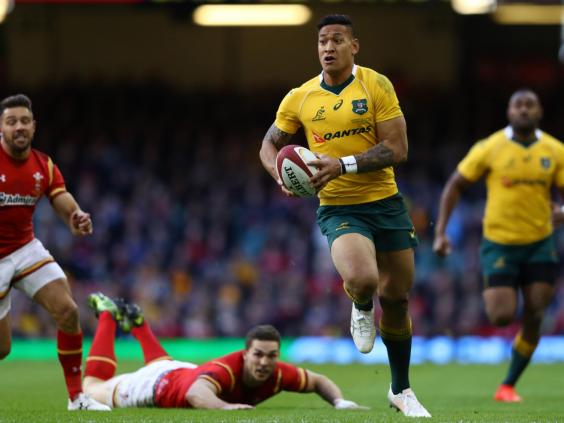 "Defensively we'll have to be on the money for that because he's got good counter-attacking ability and he's a big, rangy fella as well so it's going to take a lot to bring him down, but one that we're going to try and do."
Ireland's historic 40-29 win over world champions New Zealand – their first ever in 108 years of trying – sent shockwaves around rugby and Hogg admits they've been felt by within the squad.
Scotland are not up against history this weekend – they've won two of their last four with the Wallabies – but he feels the gap is closing between the Northern Hemisphere sides and the Southern elite.
"Obviously the All Blacks went on one hell of a winning streak and they fully deserved that.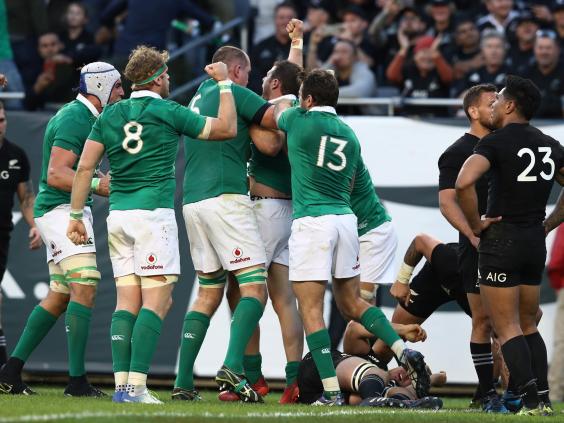 "I think Ireland's win was absolutely fantastic. They really played for each other and they took their chances when they were on offer.
"But I think for us now, we can continue to learn from the southern hemisphere because they're always world-class. It's just one of these things and hopefully one day we'll be up there with them."
The game also marks the beginning of the end for Cotter, with Gregor Townsend taking the reins in the summer, and Hogg is targeting the ultimate send off to the man who has "done wonders" for Scotland.
"Eight wins from eight," he said.
BT is at the heart of Scottish Rugby, supporting them from all four academies, across club league and cup competitions, right through to the national team jersey and BT Murrayfield.
Reuse content