England fantasise about Six Nations victories in Cardiff because they find them so difficult to achieve, so perhaps it was no accident that they chose to hold their pre-match formalities in a hotel suite named after Roald Dahl. Meanwhile, a mile or so across town, Wales were engaged in their own tale of the entirely expected – a naked attempt to flag up supposed red-rose illegalities in the hope that Jérôme Garcès, the French referee who takes charge of this evening's Championship opener at the Millennium Stadium, will pay extra special attention to the visitors.
We have been here before, a hundred times: there may never have been an international match between these two countries without the playing of a mind game or two before kick-off. The fact that today's spin had all the subtlety of a lump hammer was neither here nor there: the only thing that interested Shaun Edwards, the defence coach leading the assault on behalf of the Wales hierarchy, was getting his point across, which he did. Unless Garcès is as deaf as a post, he'll have heard all about it long before nightfall.
Two of the England back-room staff, the head coach Stuart Lancaster and the attacking skills specialist Mike Catt, were a whole lot nicer about Wales. Lancaster credited the Red Dragons with having "much more variety in their game than people give them credit for", while Catt praised the hosts to the high heavens. "They're good footballers as well as big guys and they have Leigh Halfpenny to kick their goals for them," he remarked. "Whichever way you look at it, that's a pretty good collection of assets."
Catt also pointed out that the Welsh have an air of familiarity and continuity about them that England are not in a position to challenge – particularly at this juncture, with so many serious injury hassles in virtually every area of the team. "Ideally, you'd like your centres to have played together for three years, as Jamie Roberts and Jonathan Davies have for Wales," he said. On Friday, the red-rose pairing of Luther Burrell and Jonathan Joseph will be linking for the first time.
Wales are also deeply rooted in the loose forward department, so Sam Warburton, their captain and scavenger supreme, has an obvious advantage over his opposite number and rival skipper, Chris Robshaw, who must guide a previously untested back-row unit through the fires, as well as think about everything else.
And this, more than anything, is why the home side start as favourites. There are relative newcomers in the Welsh line-up, but they are the very epitome of stability in comparison to England, who will also throw together a fresh combination in the engine room. Lancaster said this week that "as I'm not a betting man, the odds are irrelevant to me". That may be just as well.
It is by no means obvious that England have a clear idea of what they plan to do with ball in hand, assuming the forwards produce some quality front-foot possession rather than allow themselves to be outmanoeuvred at the scrum and skinned alive at the tackle area, as they were the last time they ventured into these dark parts, on Grand Slam day in 2013. On paper at least, the visitors have more backs capable of thinking outside the box – Anthony Watson, Jonny May and George Ford, as well as the eye-catching Joseph – than they are in the habit of fielding, but this does not necessarily mean they have been licensed to express themselves as they see fit.
"We're looking for the happy medium between tightening things up too much and playing too expansively," Catt said. "It's about playing in the right parts of the field, at the right time." This was not quite the same as saying: "If you think it's on, go for it." For all the pace and attacking potential in this new-look back division, it may be that the Wales coach, Warren Gatland, will be proved correct in his suspicion that England will put the ball in the air and opt for pressure over poetry.
What nobody expects is a repeat of the 30-3 scoreline of two years ago. Lancaster argues that "the context of the game is completely different" and is perfectly justified in doing so. "Back in 2013, we'd played Italy on the Sunday, barely trained all week, and before we knew it we were on the field in Cardiff," he said. "There was also the situation in the Championship table. We were on for a Slam, but there was also a points differential playing its part in the destination of the title. It was a painful defeat, certainly, but a lot has happened since. It would be great if we could silence the crowd in the first half but, in reality, I think the game will be played out in the last 20 minutes."
A great deal hangs on the set piece, where the return of Leicester's Dan Cole as England's tight head ensures an interesting night at close quarters. His opponent, the Cardiff Blues loose-head operator Gethin Jenkins, also knows what it is to play Test rugby for the British & Irish Lions, and the two men recognise the faults and foibles in each other's techniques, as well as the strengths.
As Edwards pointed out during the part of his address that was for everyone's consumption rather than for Garcès alone, "the scrums are what give you field position, from where you launch your driving line-outs, which are such an important platform for attack in the modern game. And if England get in that position, they'll be good in the maul. They always are. They're the envy of the world when it comes to tight forwards."
England will indeed fancy their chances of registering points from a few metres out, but their long-range game does not tick over in quite the same way. Wales hold the stronger cards and have what it takes to win a tight one.
Cardiff clashes: Memorable encounters between Wales and England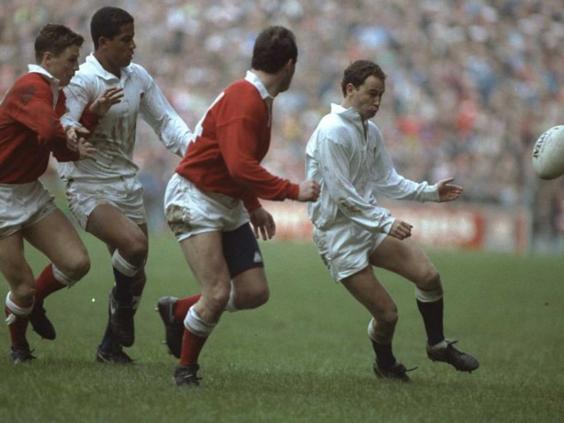 Wales 19 England 12 (Arms Park, March 1987)
The last of the old-style punch-ups, this rough house led to internal disciplinary action against four England players – Wade Dooley, Gareth Chilcott, Graham Dawe and the captain Richard Hill. Stuart Evans scored the only try.
Wales 6 England 25 (Arms Park, January 1991)
England's first win in Cardiff in almost 30 years featured the sublime goal-kicking of Simon Hodgkinson, who landed seven penalties to go with a try from Mike Teague. England went on to win the Grand Slam.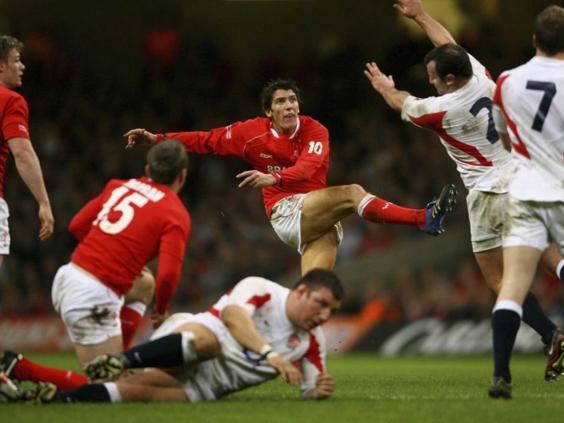 Wales 27 England 18 (Millennium Stadium,  March 2007)
James Hook's virtuosity spared Wales a tournament whitewash: the playmaker claimed a rare full house of scores against inexperienced opponents with a try, a conversion, four penalties and a drop goal. England had needed to win by 57 points to lift the title. It was never on.

NatWest are proud to support Rugby. Current account customers can win exclusive rugby experiences. It's not who you know, it's who you bank with. Visit natwest.com/rugbyrewards
Reuse content