There is an adage that when Sam Warburton plays well then invariably his Wales cohorts follow suit. And the captain has promised to put in the minimum of a nine out of 10 performance tonight against England to mark his 50th cap for his country.
That milestone will cost him a rendition of a Michael Jackson number in front of his team-mates after what promises to be a thriller at the  Millennium Stadium.
Wales go into the match as comfortable favourites with a full-strength squad to pick from, while there is a makeshift look to England with five Six Nations debutants in their ranks.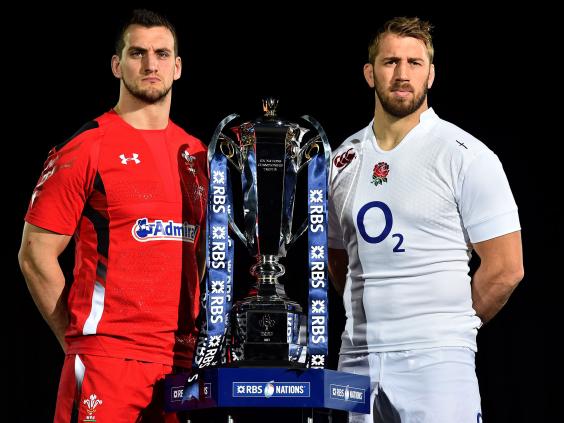 It is a far cry from two years ago when Stuart Lancaster's side turned up in Cardiff  challenging for the Grand Slam only to come away without silverware, Wales' 30-3 demolition earning them the Six Nations trophy in front of a fervent crowd.
There is not quite the same backs-to-the-wall element to the build-up for Wales but, in a World Cup year, it is a match of greater importance. A loss would puncture the momentum gathered late in the autumn, while the psychological boost it would give England just seven months away from their World Cup pool encounter would be massive.
Warburton is well aware of tonight's significance "Two years ago, the fact we came out with such intensity was because it was a must-win game, the last of the championship and we only had one opportunity – to win by eight points to win the championship," he said.
"We have to treat this game with the same attitude as two years ago. It is a must-win fixture and it is that important. If we lose this one, we have three away games out of four and it is all uphill from there and extremely tough. It is important to win your home games, even more so when you only have two."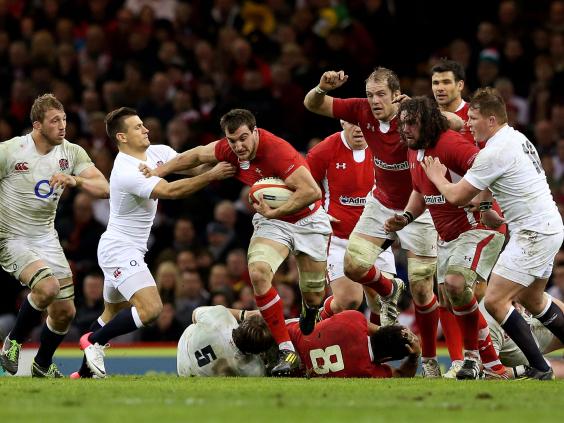 Warburton may be hopeful of a scoreline similar to 2013 but realistically expects no more than a try to separate the two sides. Should Wales lose, Warburton points to the fact "we have in the past lost the first game and won the championship", as they did in 2013.
Yet, the World Cup ramifications and that game at Twickenham on 26 September have been readily dismissed by both camps in the build-up. Warburton is adamant it could not be further from his mind. "The World Cup has not been spoken about at all during the two weeks we have been together," he said. "It is the Six Nations, one game at a time. I only found out last week who our second fixture was because I was so focused on the first England game."
It is three and a half years since the Wales coach, Warren Gatland, appointed Warburton his captain at the meagre age of 22 for the 2011 World Cup. In those early days, he bemoaned the fact he did not always deliver the displays he set out to achieve, but now edges ever closer to his perpetual quest of "trying to get a nine out of 10 performance".
An anorak of statistics, he was able this week to rattle off the ages of his fellow countrymen when they too passed the half-century mark. That Warburton has had to wait for his own 50th cap is down to a combination of injuries and, in the short term, because of being rested for the Fiji game in the autumn.
He admitted it adds a frisson of excitement that it should coincide with England's visit to Cardiff. "It's a nice landmark. I was hoping to achieve it in the autumn last year and that would have been if I was involved in all four games. Then I was told I was not playing against Fiji and I knew I would have to wait a little bit longer. I did not know then what the fixture list was for the Six Nations. A month went by and I saw the fixtures and England first and I thought 'wow'. If I stayed fit, played well and got selected you probably could not get a better fixture."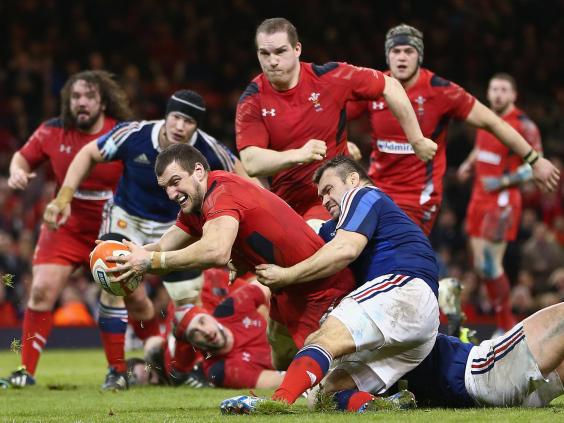 Passions have run high in past fixtures between Wales and England sometimes to the point of acrimony but not from Warburton. Twickenham, he claimed, is his second favourite place to play and he makes no secret of the fact his hero growing up was not one of the Welsh back-row greats but former England talisman Jonny Wilkinson.
Then there is the Anglophile's passion for Tottenham Hotspur, typified by his pet dog, a labradoodle, named after his football-playing hero Ledley King.
The only enmity for Warburton tonight will be as he grapples for possession against the likes of Chris Robshaw – to his mind "England's most consistent performer" – and James Haskell, the "master of the choke tackle".
Meanwhile, Wales need the master of the contact area to be approaching a nine, as he was in the autumn, for his countrymen to follow suit.

NatWest are proud to support Rugby. Current account customers can win exclusive rugby experiences. It's not who you know, it's who you bank with. Visit natwest.com/rugbyrewards
Reuse content