A lot's been made of England's last visit to the Millennium Stadium but that's long gone.
I'm not for a moment saying I wouldn't like a repeat of that result but that win – however special – has long been put on the shelves of rugby memories. Now, we're trying to create something new and forge a fresh history for us in this tournament.
England in the Six Nations is always huge, the old enemy and all that. In every workplace on a Monday morning, it's the one talking point, the banter with English colleagues and vice versa, the chance for the bragging rights for another year.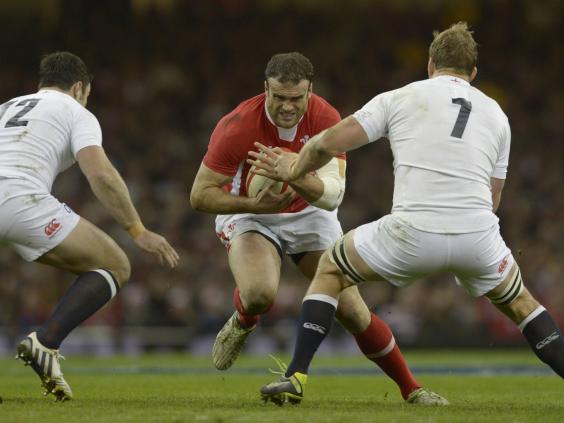 It's no different for the players and for nearly a year we've not had those bragging rights because of what happened at Twickenham in March. That game's far more pertinent than the Millennium Stadium in 2013. We simply didn't turn up in that first half and we just can't let that happen again.
Back then, England opened with a game of such complete intensity while we were caught napping. They'll do the same again, they'll come with a rich kicking game and with pace as well to back that up.
The first thing you'd say about England is that they're physical. They've always got a solid pack with a good driving game. But their backs are dangerous, too.
I also don't buy this idea that they lack experience amid all their injuries. Look at James Haskell, for example, coming into the back row. He's got more than 50 caps of international experience to his name.
As a side we go into the match with some momentum from the autumn, from a good hour or so against New Zealand and that victory against South Africa. It was an ugly win against the Springboks but we'd take an ugly win against England, too.
The Six Nations is very different to those autumn internationals. You find the southern hemisphere big three run the ball more and there's a little less kicking. In the Six Nations, it's a little less expansive, the ball's in play a bit less. The kicking game is going to be vital.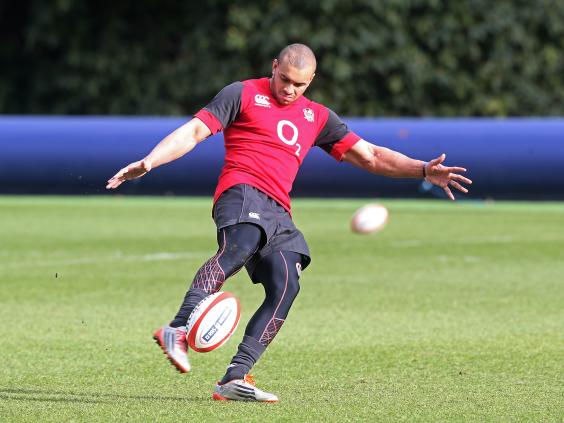 For me and Jonathan Davies, we're up against a new England centre pairing. I've never played against Jonathan Joseph before but I've been watching him domestically and in Europe and he's clearly a talented player – a difficult fast and nippy guy to play against. But we need to make life as uncomfortable for him as possible. Jon and I need to find ways to make our experience count and a lot's been made of attacking that 10-12 channel. During my career, that's something I've taken pride in doing and tonight is no different. But there's no point in doing that all the time, it's about varying your game as well.
When looking at tonight, for all the noise, for all the intensity, when it comes down to it, it'll be a game of cat and mouse. In many ways, it's like Friday night chess.
I know England have been trying to recreate the noise of the Millennium Stadium with loudspeakers in training and that's very Stuart Lancaster. It's a clever approach, the mentality that he'll try anything he thinks might help his side, however marginally, in what is a huge, huge game.
But he and the England coaches and players know you can never replicate that cauldron of noise. The crowd at the Millennium Stadium are wonderful. The pride they take in that Wales jersey is humbling at times. I've felt it in the two weeks I've been back from France just walking about on the streets and talking  to people.
Sometimes it gets to a point where you can't hear yourself but we have a settled side and, with that consistency of playing together, we can second-guess each other to a certain extent. It's important how we read each other's game amid the deafening roars.
There's pressure on us in this game – the papers have built up the combined fact of England's injuries and that we're playing at home. The expectation is on us as it was two years ago but we're comfortable with that and the idea that we're favourites.
From a personal perspective, tonight is my 26th consecutive Six Nations start, which someone reminded me of this week. That's a pretty crazy thought and, for all the numbers, I'm just happy to be a part of this team and play whatever role I can in it.
Despite that run of games and having played every minute of the November internationals – after which my body felt bruised and battered – I genuinely don't feel assured of my place in the side. When a player of the calibre of Scott Williams can't get in the match-day 23, that highlights how strong the competition for places is in our side.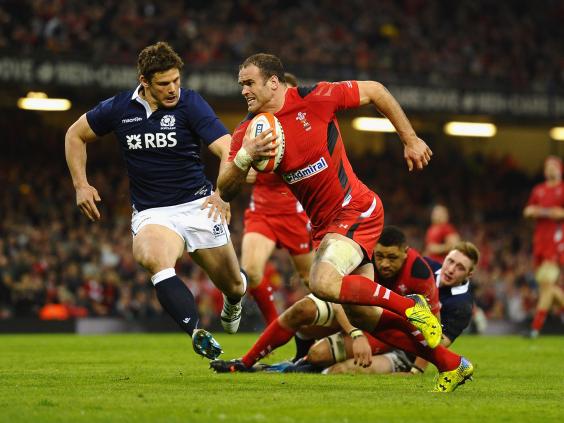 It was very humbling to hear Jeremy Guscott's comments this week about being the best 12 in the world this year. But you're only as good as your last game and I've never once taken my place for granted so, every time I pull on that red jersey, I do so with the mindset that this might be my very last game for my country. You have  to embrace that mentality or else you  won't ever win things. It's a healthy mindset to have.
But all the hyperbole in the build-up is immaterial once the game gets under way. We've made no secret of the fact we want to win silverware in this competition and we're setting out to be Six Nations champions. That said, I can't remember a time it was this open.
Ireland played very well in the autumn, England are habitually strong, France have a recurring ability to peak at just the right time in a World Cup year, Scotland have been playing their best rugby for years and Italy are also on the up.
With the World Cup in mind, this is a huge, huge tournament. It's disrespectful to the Six Nations to look past it towards the World Cup, but I would be lying if I said I didn't have a tiny eye cast on the World Cup.
But even with that in mind, it's about the here and now, and a monstrous Friday night in Cardiff.
--

NatWest are proud to support Rugby. Current account customers can win exclusive rugby experiences. It's not who you know, it's who you bank with. Visit natwest.com/rugbyrewards
Reuse content