England Women's rugby team have been given a message of support by one of the most famous rugby union fans upon these shores, ahead of their World Cup campaign that gets underway next month.
Prince Harry has joined the growing campaign of support for Katy Mclean's side as they prepare for their Women's World Cup campaign, which takes place in France between 1 and 17 of August. As part of his role as the Vice Patron of the RFU, Prince Harry recorded a message in which he asked for the nation to get behind the squad as they look to go a step further than the final defeat four years ago.
"Today I'm calling on you to get behind the team," said Prince Harry. "While we can't all be there at the tournament to cheer them on in person we want to send as many good luck messages as we can to let them know we're right behind them. Come on England."
Captain Mclean added that it is an "incredible" feeling to know that Prince Harry was behind the team, and hopes that his involvement will help generate public interest when the squad travel to the French capital.
Watch Prince Harry's vdeo below:

It is incredible to know that Prince Harry will be backing us as we head into the Rugby World Cup," said Mclean. "It's given all the girls in the squad a massive lift and we hope it will encourage lots more people to take an interest in women's rugby and follow our progress in Paris."
As part of the campaign to generate support, England men's captain Chris Robshaw also took part in a video to urge the nation to get behind Gary Street and his squad, with England Women facing Canada, Samoa and Spain in the pool stage.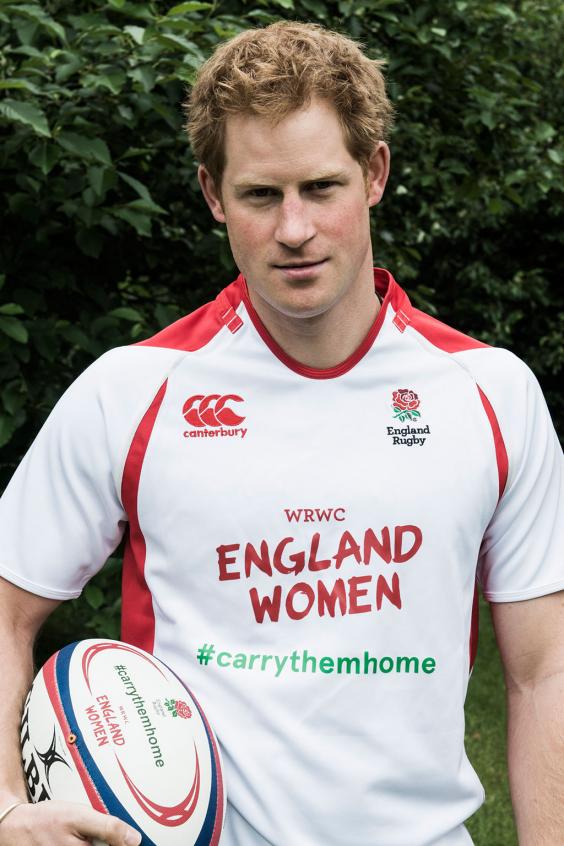 "When you step on the pitch for England, nothing else matters," Robshaw says in the video. "We are England. We stand shoulder to shoulder. Everyone has their individual strengths, but we play as a team. We are focused, we are determined, we are ready for the World Cup. As a team, we are stronger together. We are England. Show your support, and carry them home."
Watch Chris Robshaw's video below:
England begin their campaign on 1 August as they meet Samoa, before taking on Spain on 5 August and Canada four days later at Marcoussis in Paris. The semi-finals and final take place on August 13 and 17 at the Stade Jean Bouin.
Visit www.rfu.com/england-rugby for more information about England and the Women's Rugby World Cup and tweet your message of support to @EnglandRugby using #CarryThemHome.