I'm the last person to put a positive spin on something simply for the sake of it. But it's been a great week in the Wales camp in the aftermath of that narrow defeat to Australia.
We did many things very well and were dominant in so many aspects of the game – although sadly not with the scoreboard.
We all appreciate that this outcome and dissecting a game in this manner is becoming an all too familiar refrain but there was a multitude of positives to take from the weekend.
The message from Warren Gatland and the coaches has been a good one this week. OK, they're not happy with the defeat but there were a lot of things we did well.
This is not to suggest for a minute that we're happy with how things unfolded against the Wallabies. It's absolutely devastating when you lose in a Wales jersey.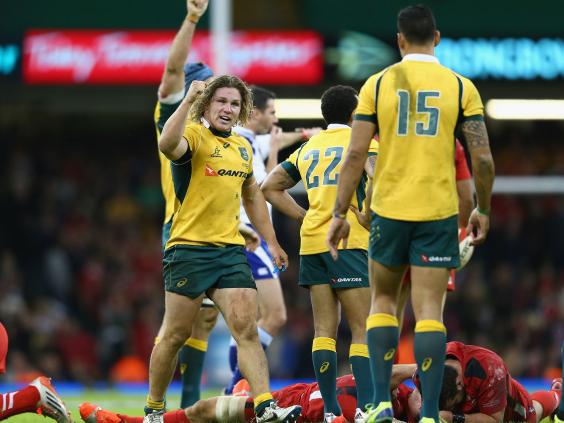 It was one of the proudest moments of my career to be able to walk out at the Millennium Stadium in a Wales jersey on my birthday. How I'd love to turn the clock back and end up with a different result.
Truthfully, we could so easily have won that match – all that let us down were a few defensive lapses.
When you make defensive errors, more often than not you're lucky enough to ship just, say, a three-pointer. But in our case that was 20-plus points.
When you score four tries to the opposition's three, you're normally in a great position to win the game but, once again, we didn't do that and it's getting frustrating – boring even.
Dissecting Australia's game plan, it was actually a lot simpler than we perhaps initially expected, and they didn't use quite as much width as we might have anticipated. It was a far more direct approach from them.
But we showed how dangerous we can be. Just take Alex Cuthbert's try for example – it shows what an attacking force we can be on the global stage.
In fact, all round we scored some good tries and played some good stuff.
Sadly, Australia have special players who are agile and quick: Israel Folau and Michael Hooper are just two examples of that, ones that can turn a game with a click of the fingers.
From a personal perspective, I was quite happy with the way I played and with my input into the team. But I'd rather have had a shocker of a game and we'd still won the match. Sadly, that wasn't to be.
As it transpired, it wasn't quite the birthday I'd have hoped for. It was good to go out for a few beers – not too many, mind – with some close mates after the game and also to be surrounded by family on the pitch.
My parents were in the stands, my brother working one of the pitchside cameras. I did my best to avoid looking at him but it's very special having your family there for the big occasions and, hopefully, they'll all be there again this afternoon.
Going back to the Wallabies Test, though, another frustration is how much has been made of the Rhys Priestland story this week – far bigger, certainly, than it deserves to be.
There were boos on Saturday and I'm pretty disappointed in two regards: one, that that happened and, secondly, that it made it into some newspapers as an article. Rhys doesn't deserve that.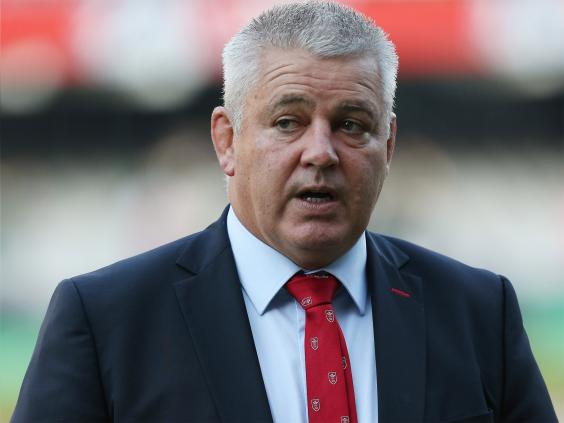 He's a good friend of mine and puts absolutely everything into every training session and every game for Wales.
All I'd like to do is reiterate what Warren Gatland said and that I hope Rhys puts two fingers up to the people that printed the story and that small pocket in the crowd booing.
I'm looking forward to a new half-back pairing this weekend with Rhys playing with Mike Phillips, another good mate, and I know both are champing at the bit to get a start against Fiji.
None of us can let what happened last weekend hamper us and, despite what people might say to the contrary, there will be no complacency from us against the Fijians – far from it, in fact.
That might not have been the case five or six years ago but Fiji are now awash with top-quality Top 14 players, and they put up an amazing fight against France for a good 60 to 65 minutes.
We'd love to be able to turn the screw at that point in the game. Once again we're continually working on our fitness, to replicate the intensity of a match to ensure our fitness counts when it matters at the key junctions in the match.
The Fijians, like all Pacific Islanders, are hard men. My body felt bruised and battered after the Wallabies game and I know the sensation will be the same tomorrow.
You just have to make sure you don't get caught out by these guys. If you play too flat, they will completely level you, so we need to keep our depth and width and play the right kicking game.
Some of the Fijians are big specimens: run into them and you'll take quite a beating. So we need to make sure we box clever and think only about today's game, and not look ahead to New Zealand or South Africa on the coming weekends.
Gats has made eight changes in all, which highlights the competition for places.
I'm fortunate enough to have kept mine but there is always a sense that no one's safe, that there are players breathing down your neck.
Just take Scott Williams. He's back from a hamstring injury to be playing alongside me and he's putting increasing pressure on breaking up our established midfield.
We've played a few times together for Wales and I'm looking forward to rekindling that pairing. He's worked bloody hard all week.
He's a clever rugby player and is defensively sound as well.
That's taking nothing away from my midfield partner from last weekend, George North. He played very well, in fact you could probably put him anywhere in the backs and he'd play well.
But by his own admission, it's on the wing that he's happiest, on the wing that he's at his most dangerous. So it's up to me and Scott and the rest of the Welsh boys to ensure we get the ball out to George and Alex Cuthbert as much as humanly possible.
Mentally, we remain strong as a side despite being dealt another devastating defeat last Saturday.
It's simple really– we've dwelt on our mistakes, specified what we've done wrong and, hopefully, learned from that. This is a chance to right those wrongs.
I've been asked what I'd be satisfied with from this autumn now.
I don't think I'll be satisfied if we win the next three games; actually I wouldn't even have been satisfied with four wins out of four.
The reality is we're always striving to improve as players and as a unit. Hopefully, we can show that.
Reuse content