Even now, in his 37th year, you could throw an England shirt at Jonny Wilkinson and he would not let the team down. The body remains a temple. Indeed, he spends as much time in the gym as ever, and under the same Pennyhill Park roof as the players who will have the privilege of representing England at the World Cup a few miles up the road in September.
He played in four tournaments, two finals and unforgettably kicked England to victory in Sydney 12 years ago. So he knows what he is missing and therefore what he is talking about when he speaks about the regret Manu Tuilagi (cast aside after assaulting two female police officers), Dylan Hartley (headbutt), and if his arrest on suspicion of drink-driving develops, Danny Cipriani, too, must be feeling.
"It's tough for those guys, really unfortunate. It's tough for [coach] Stuart [Lancaster] as well," said Wilkinson, on hand at Twickenham with Prince Harry to mark the start of the 100-day tour around Britain of the Webb Ellis Cup. "The way Dylan plays the game, as you can tell from his previous record, there's a couple of things when he's on the edge. Sometimes that on the edge wins the game. When he goes over the edge it can be tough. The Manu and Danny situation is one of those where I'm sure these guys will look at it and say, 'What was I doing? What was I thinking?'"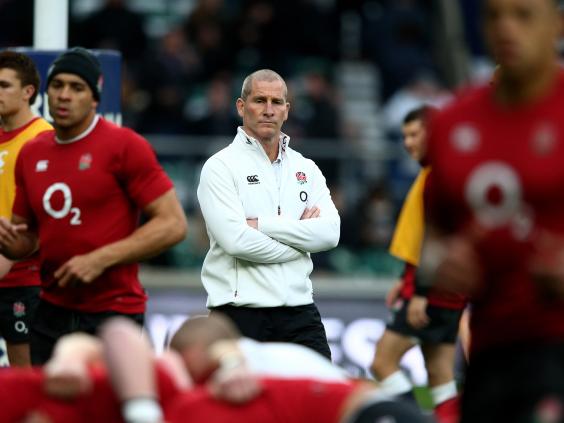 Not surprisingly Wilkinson believes the absence of Tuilagi at centre will be felt most keenly. "He's a big guy. In 2011 he was always someone when we did the training games, you'd always be like, 'Which side is Manu on?' For a couple of reasons: one, because he turns into a Sonny Bill [Williams]-type option of, 'Right, nothing's on, let's give it to Manu', or defensively you know they're thinking about him. That's just the quality of him as a player. He's a dangerous player, a threatening player in attack and defence because he's naturally incredibly gifted and also he's actually incredibly intelligent in the way he goes about his game as well, very, very skilful. It's going to be a miss."
So, too, according to Wilkinson is back-row forward Steffon Armitage, who declined the opportunity to return to England from his French club Toulon to qualify for World Cup selection. Wilkinson admits without the kind of guarantees Lancaster was unable to offer, he would have made the same decision. "I spoke to Steffon a lot about these issues over the last couple of years. He is playing such brilliant rugby and is so happy over there. You can see how it makes sense for him. That's not how it was over here.
"After all those injuries I went to Toulon and it just happened. If it were me and they said 'come back' then I would have needed very big guarantees. You can't do that. All they can say to Steffon is maybe ,'You'd have a shot at it [England], come and compete,' but he is giving up so much. Steffon can't give that, and Stuart can't guarantee it would be the same for him over here."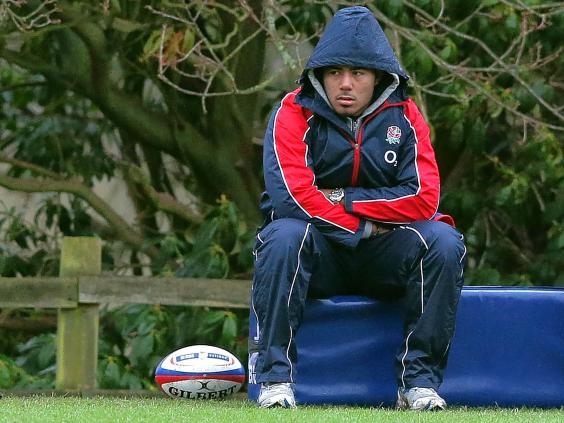 Wilkinson shares Rugby Football Union chairman Ian Ritchie's view that England do not have a problem with indiscipline. On the contrary, he believes that under Lancaster the present squad is far more professional than the outfit that won in 2003 and that they care just as much about winning. "When I speak to these guys I see people that care hell of a lot about what they are doing, and that is all that matters.
"It has to be do or die. OK guys, we are losing a few now [Manu, Hartley, maybe Cipriani] so have we cared enough, have we prepared well enough, do we want this more than the other guys, are we willing to give a bit more? If we are not answering those questions in the right way then whether we lose two or three guys or none at all, it won't make any difference.
"For Stuart it's tough as well. He doesn't want to be making these decisions. These guys are already starting their preparation, little bits and bobs, day by day. You build your own path, you build your platform. Every brick in that is important. It's mental investment. To do things just because they're written down doesn't really mean anything. Anyone can do that. It's about taking the pressure from day one and that emotional investment is what sticks  it all together."
Looking on the bright side, Wilkinson saw huge significance in the stirring performance of Owen Farrell for Saracens in the Premiership final win over Bath against the man who replaced him in the England No 10 shirt, George Ford. "What a brilliant way to finish with the two guys squaring off, brilliant that it finished that way. You can't underestimate how tough it is mentally and emotionally to deal with being there and then having an injury and someone coming in and playing so well.
"It's not one of those where you're thinking, 'Oh, he's had a good game but I'll be back next week', because you've got a long injury. And then he's had another good game. And then another good game. He's playing brilliantly and he's had his best game at the end. For Owen the question was what does he do about it. They're two really good guys."
Reuse content