The Six Nations is Ireland's to lose and I don't think they will. But England have to ignore that, ignore the table and that 49-point advantage Ireland have – it is all but out of England's hands and so they must go to Rome and keep playing as they have been. Ignore the score and play the game.
The only way to approach it is like any other international. The last time England won in Rome by a big margin was in 2004 with a 41-point difference. But since then it has been much, much closer – the last three England visits there have seen wins by four, five and four points respectively.
Italy have improved over the last couple of seasons and having Sergio Parisse back will make a big difference. He drives them on, the go-to man – like Richie McCaw is for New Zealand. They are noticeably a better team when Parisse is in situ at the back of the pack.
England have the attacking (and defensive) ability to roll back the clock to the margins of those early encounters when 30 or 40-point wins were the norm but they will have to play well to do that, play as they did against Wales and not chase the game from kick-off.
As a player you go out and concentrate on getting it right in the key areas, you don't go out thinking 'we're off to chase 50 points'. Do that and the set-piece will suffer, silly passes will be thrown around and it will be like trying to play sevens rugby. It won't work. As Stuart Lancaster put it on Thursday, it would be suicidal.
England need to stick to what they have been doing well throughout the tournament. They could have put 35 to 40 points on Wales, and the victory margin should have been greater. England gave Wales 18 points for nothing really.
The defence has to be good again and the discipline better, especially around the breakdown – Italy will look to frustrate England and slow the ball down – if a dent is to be put in that Irish advantage. England don't want to get caught in a Parisse-inspired mauling game.
Lancaster's men are actually in quite a nice position. There is less pressure on them than in any game in this tournament and they arrive in form. They will want to get their impact runners into the game and have the speed into the collision that has gone so well over the course of the season.
The speed of ball around the park, first from set-piece and then in the loose, has been excellent. That's all down to individuals getting their jobs right, each player getting to the breakdown and being effective, the ball-carrier making good ball presentation and allowing the scrum-half to get it away quickly – speed of possession is everything. That's the task for Saturday: get the basics right, win the battle up front and the points will follow.
Mistakes have to be at a minimum and then over the course of the contest England will wear Italy down as Ireland did. The Irish ran in five of their seven tries against Italy in the last half-hour, and two in the last three minutes. Italy are not the fittest team and you do see them drop off towards the end of games. It only takes 15 seconds to score a try from one end of the pitch to the other. In the last 15 minutes or so you can amass a good haul of points. That's when the real opportunities will arise.
It may take 60 minutes but England will stretch away, especially with the one-man wrecking band of Manu Tuilagi to come off the bench. He is a player who genuinely strikes fear into opponents and to see him come bouncing on to the field as legs are tiring is an alarming prospect for Italy.
By then I hope to see George Ford in action as well. In fact I would like to see the Bath 10 on the field for kick-off.
It can be dangerous to look too far ahead but with an eye on the immediate future – ie. the massive challenge of playing in New Zealand this summer – I would start with Ford. He could come in against Italy without throwing the side out of kilter. The team is so well organised now that it could absorb a change like that.
Having Tuilagi on the bench is another example of the depth Lancaster has developed in the squad, but fly-half is an area that worries me. Owen Farrell has been immaculate but there may well come a time when he is injured and we will need someone to step in. With Toby Flood gone there is a real lack of experience there. The two minutes against Wales that George had last week is not going to be enough going into that first Test in New Zealand, when he will probably be the starting 10 with Farrell likely to be in the Premiership final.
I like the control he brings to a game. I like what I have seen of him at Bath, the way he controls his backs and forwards. He has good ability with ball in hand and seems to have that time on the ball that all great players can conjure. His kicking is not as consistent out of hand as he would like and defensively there will be question marks around him because of his size. It's up to him to disprove those doubters.
He is a wonderful player and he has to come into the game early against Italy. It's really important he gets game time. He has played well for Bath but nothing replaces being on the pitch at international level. Playing in New Zealand – a god-awful place to play your rugby as a tourist – will be a very rude awakening.
Ireland will give O'Driscoll  a perfect send-off in Paris
So I see England winning comfortably, but then I expect them to watch Ireland also win in Paris in the day's final game.
This season is a sign of the times for French rugby. There are so many foreign players now in their domestic game they are going dangerously down the Premier League road. They are not seeing the best of their players week in, week out. Too many are simply not getting enough game time.
Nowhere is that more obvious than at  No 10 where they have had huge problems this season. It remains to be seen whether the recalled Rémi Talès will prove any better than the ineffective Jules Plisson.
Over the last decade they have actually been pretty consistent whether at home or away, but this season it has lapsed into the old stereotype of not knowing which French side will turn up and how they might play. They still have so much talent but Ireland have a great opportunity.
Ireland will want to try and take the emotion out of it for Brian O'Driscoll. It will be in his mind – it is impossible to completely get rid of the knowledge that this is your last game, the end of the day.
Who wouldn't love to see that fairytale end for O'Driscoll but the emotion has to be left in the dressing room if they are to achieve that.
Lewis Moody is a Land Rover HITZ ambassador. Land Rover are a partner of HITZ, a Premiership Rugby programme which tackles some of the greatest challenges facing young people today. jaguarlandrover.com/hitz/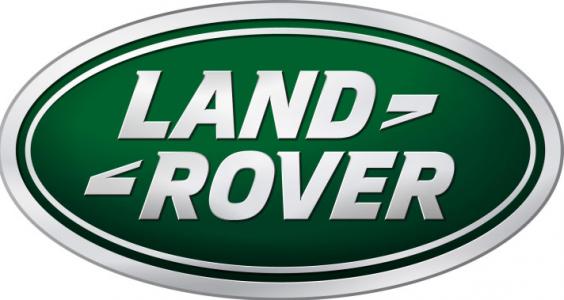 Reuse content