Fair play to Stuart Lancaster. Winning a first cap playing against France in Paris is a huge challenge – I cannot overemphasise what a tough, incredibly hostile setting it is to go and start your international career. It's physically and mentally one of the most imposing places to take your first steps, but you have to admire the choice Lancaster has made for the opening game of what is a big tournament for the England coach and his side.
It would have been easy for him to stick with the tried and tested, to have retained Chris Ashton, who has the experience and has not been playing at all badly at club level. And it would have been difficult to criticise Lancaster had he done that because this is a match that can shape England's Six Nations. Instead, he has stuck to what he has always said he would and picked on form.
I have Wales as favourites for the tournament. They have had the form over the past two seasons, and the core of that team, the players who won with the Lions in Australia last year, are still around and have that experience to call on. It doesn't help them having so many players in France – as it doesn't help France having all those foreign players keeping their own out of action – yet Warren Gatland seems able to bring them back together pretty swiftly. But if England get a win under their belt in this first game they will be vying to take the title off the Welsh. Coming home from Paris with a victory is all important to Lancaster's third Six Nations campaign.
In a back line that is set to have an average of 13 caps per man, Mike Brown, Owen Farrell and Billy Twelvetrees – none of whom is in any way a veteran – have a huge role to play in helping the young guys through, but England supporters cannot help but be stirred by the sight of three new backs on the field. What will they bring? How good are they?
The one that stands out for me is Luther Burrell. I can see him having a long-term future with England. He was unlucky not to start against New Zealand in the autumn as the pairing of Twelvetrees and Joel Tomkins did not work. Watching Burrell at Northampton, he has been one of their most consistent and influential players. He is a big, strong ball carrier but also has great offloading ability and a passing game. I do enjoy watching him and he thoroughly deserves his opportunity.
It's a great chance for him and Twelvetrees to stake a claim for that centre pairing while Manu Tuilagi is out. England have been looking for an addition to the centre partnership that isn't brawn for too long now. We need a Greenwood or a Catt-esque player and Burrell has those elements in his game that could make him that man.
A debut in France can be a formative experience for any player and it will be fascinating to see how young Jack Nowell and Tom May get on on the wings. My personal choice would have been to give Anthony Watson a run ahead of May. From what I've seen of him at Bath, he's elusive, dangerous and has great footwork, while being stronger and faster than he looks. There were some concerns among the coaching staff about Watson fitting into the defensive structure England use, whereas May and Nowell have adjusted that little bit quicker. Watson's only 19, though, and his time will come. He has the makings of a more complete player.
I've seen Nowell play more at full-back than on the wing – it is a position he is getting to grips with. The first thing that impressed me is his tenacity. He is a gutsy player. May has played consistently well for a couple of seasons now. He can sometimes run a bit too laterally instead of giving more go-forward, but in a side like Gloucester that haven't been firing consistently all year he has still stood out. A lean, wiry individual, he may not look the part but he has that natural ability and is a tryscorer.
I am excited for these guys. They can stake a claim for 2015. Go back to 2003 and Josh Lewsey only came into the side for the Six Nations in the run-up to the World Cup – this is a chance for these guys to do likewise.
Choosing Danny Care at No 9 looks another bold choice by Lancaster. Lee Dickson is the safer player and was first choice through the autumn. But like Ben Youngs, Care offers more devil and more attacking threat – and that is what I would like to see from England over this Six Nations.
I want to see a total game from England, an all-round performance – not the forward-dominated, kicking game we have become used to. They have the backs with the ability to take teams on. England have a front eight that can deliver against the best in the world – they did it in the autumn against Australia and they did it against New Zealand. That eight will produce on the day and it is about continuing that through the set piece, the line-out, the scrum, and then finding the backs that can bring a full game together.
England have exciting players and they have to be put to use. My only issue is they haven't a wealth of experience. Chris Robshaw has 20 caps, Tom Wood is similar; Dan Cole and Dylan Hartley are the two most capped. It is time for Hartley, in particular, to take a lead within the team.
England have set high standards after coming second for the last two years. Constant improvement is what Lancaster looks for. The title is what they are aiming for and this first game in Paris will give us a clear indication as to whether this will be England's year.
What can we expect from France? Even by their unpredictable standards this side is an enigma. Philippe Saint-André has not been helped by their domestic situation, with too many players not getting enough game time. It's like what Roy Hodgson must feel when he looks around the Premier League. They have had a poor run but played well in parts against the All Blacks and have some big players in the squad – Wesley Fofana is a match-winner and Louis Picamoles a tower of strength.
It's a tough one to predict. There are so many unknowns surrounding a French side in transition but then they are at home and will be desperate to perform. Taking a deep breath… with a dominant pack and some exciting new backs, I take England by three. It will be a very, very big ask. They need to assert themselves as a pack, and as a back line they must make sure they are playing with the youthful exuberance. Don't be scared to play because you are in a partisan, passionate environment – don't let that stop you playing your own game.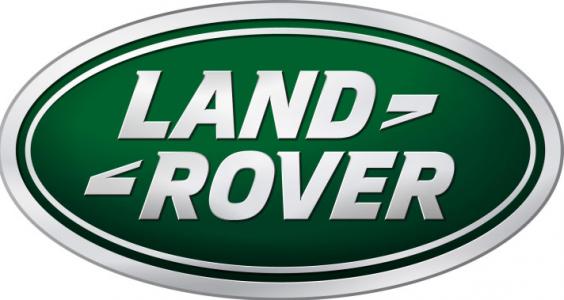 Lewis Moody is a Land Rover HITZ ambassador. Land Rover are a partner of HITZ, a Premiership Rugby programme which tackles some of the greatest challenges facing young people today. www.jaguarlandrover.com/hitz/