In the early hours of an April morning three weeks ago, on a Leicester street replete with bars and the local branch of Nando's, Manu Tuilagi found a dark and depressing way to shed a little light on England's World Cup selection.
Assuming some hope of recovery from his season-ruining groin injury, the Samoan-born centre was due to be named in Stuart Lancaster's preliminary training squad this Wednesday. Now the England head coach can forget those doubts and consider the live centre partnerships available to him among the 45 to 50 players who will meet in late June for five weeks of fitness testing and bonding, followed by a week off and then the run-in to the World Cup's September kick-off via three friendly Tests with France (twice) and Ireland.
England will spend a fortnight in Colorado in July, training at altitude, while Tuilagi deals with the lowest blow for a sportsman: exclusion from the fun by his own hand – or the hands that pushed two female police officers attempting to handcuff him at 3am that Saturday night, Sunday morning. His 24th birthday on Monday will be no time for celebration.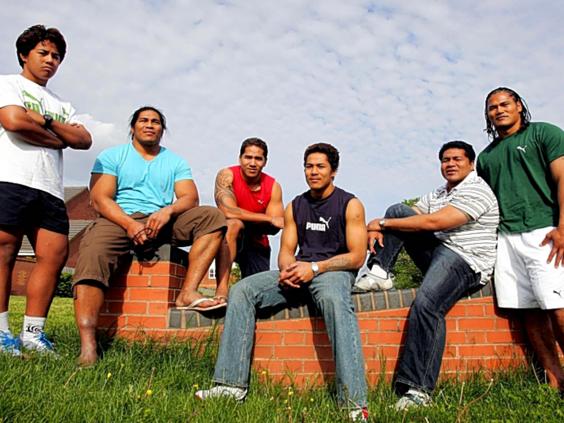 He had a year left on his Leicester Tigers club contract when in May 2013 he signed a three-year extension. Rugby players can be sacked on poor terms if they are out injured for months on end, the willing clutches of wealthy French clubs are always waiting and among Manu's five elder brothers who played professional rugby, Henry has been a sustained success in Perpignan. But Leicester are most unlikely to part with a highly prized talent, despite his much publicised misdemeanours on and off the field. Manu's face is on every poster advertising season tickets around Welford Road.
It was the garrulous eldest Tuilagi brother, Freddie, who beat the path to living in the East Midlands (the common rugby route from Samoa is to New Zealand) after playing rugby league for St Helens. Now retired, at 43, Freddie remains a popular part of the Leicester "family", hosting the hospitality for 120 guests of the club yesterday at the nearby King Power Stadium, and treating them to his lively version of the Samoan "hula" dance. He also represents Islander players around the world and heard the news of Manu's arrest while on business in Australia. Returning on Friday, he breakfasted with Manu yesterday. Though unwilling to comment publicly, the indication was of a family standing by a young man who must, and will, learn from a shocking mistake.
The sporting problem for Tuilagi is his patchy fitness – he has hardly been at full pelt for two years. Since the Lions tour of summer 2013, he has missed 16 of England's 20 Tests and made just 12 Premiership appearances. His loss has been Jonathan Joseph's gain. The Bath man did so well slipping into Tuilagi's England No 13 jersey that he was voted player of the year and England player of the year by the players' association last Wednesday. Centre contenders from Brad Barritt to Sam Burgess via Henry Slade, Luther Burrell, Billy Twelvetrees, Kyle Eastmond and Elliot Daly have all moved one step closer to a World Cup starting spot.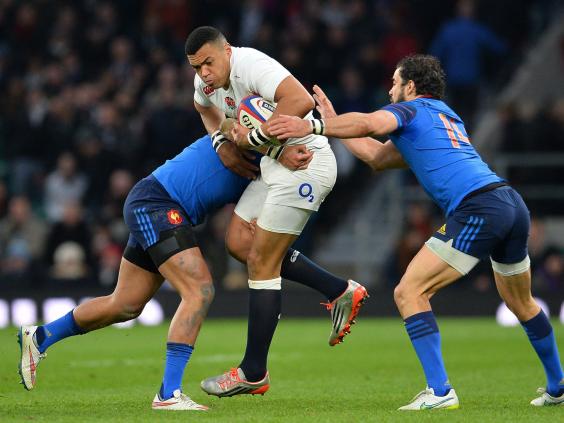 There are many possible 12-13 combinations. But none of them contains anything quite like Manu Samoa Tuilagi. He was consistently name-checked in absentia by Lancaster during the recent Six Nations Championship and sat in front of the coach at the match against France at Twickenham to ensure he still felt part of the plans. As the feisty former Samoa centre Eliota Fuimaono tweeted yesterday: "Having played against everyone in the England team… [I can say] every other back is piss easy to tackle." Brian O'Driscoll, a great of the position, was equally effusive praising Tuilagi. At one stage Tuilagi was earmarked for the valuable utility role covering centre and wing. Now he is covering his ears at the inevitable abuse, including charges he has thrown the UK's hospitality back at his adopted country.
He had just turned 15 when I first clapped eyes on him, all puppy fat, feather-cut mullet and shy protruding lower lip. Freddie had set up an interview for this paper with all the rugby-playing brothers in his back garden in the Leicester suburb of Thorpe Astley, far removed in every way from the tiny Pacific Island beach village they had left behind.
On a warm May afternoon, sitting in full sun, I perspired while trying to generate conversation. Manu said nothing and four of the other brothers more or less followed suit. Henry, a giant among big men, eventually growled with a grin: "What's this for anyway? Porn magazine? Huh huh huh."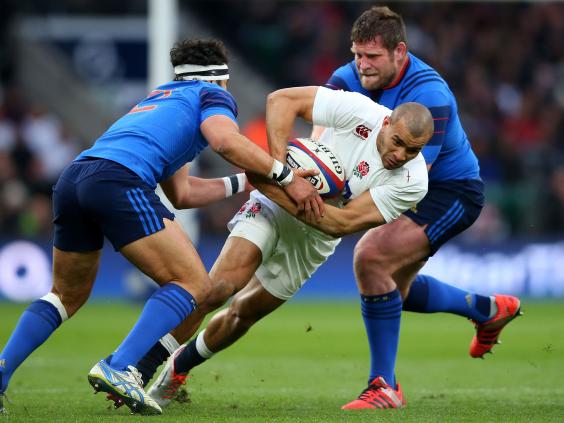 Luckily Freddie spoke enough for all of them, telling a compelling tale. "Every evening after school [in Samoa] you'd get out and play rugby," Freddie told me. "On the beach or on any 10 yards of ground you could find. It might have holes in it, or rocks and trees to get around, and maybe a concrete cricket pitch in the middle. Now I see my brothers and kids with good kit and they're learning how to ruck and maul and play the set-piece, and it makes me happy."
Manu was still a teenager in his breakthrough senior season, propelling himself headlong into the England squad in summer 2011, despite it coming off the back of a  five-week ban for punching Northampton's Chris Ashton in a club match. He met his vastly more experienced peers with shows of strength, throwing Mike Tindall out of a wrestling ring like a rag doll, and bench-pressing 80kgs 40 times over. The next best in the squad was 27, and that included the forwards.
The Tuilagis can be combustible company. Alesana paid £30,000 compensation to a victim after an assault case dating to 2011, heard in Dublin five months ago. Back in 2004, he and Henry fought bloodily in the street after a Leicester loss in Biarritz on Halloween. "Henry gave him a hiding but it was about respect," Freddie explained. "Our culture is all about respecting your elders."
Sadly and shamefully, this rings hollow right now. Manu making bunny ears behind the Prime Minister? Either juvenile or a suitable political comment, it's a matter of opinion. A joyous belly laugh on the Clare Balding Show when his mobile rang with a call from his mum? Harmless, or maybe tellingly unaware.
But sending the following tweets last Saturday after the Leicester centre Seremaia Bai's red-card challenge on Nathan Hughes – "Never a red!...Just a bit of contact!" – now appears bone-headedly tactless, a mere five days before an assault case court hearing and plea of guilty.
It is likely the family will take solace in their faith. First stop for a large brood of cousins and offspring on a Sunday is mass at the Catholic Church of the Blessed Sacrament. It couldn't be clearer the Tuilagis don't do tact. Penance is another matter.
--
Who will take centre stage at World Cup?
Jonathan Joseph – Brad Barritt
Barritt's defensive quality may make him favourite for the tough pool matches against Australia and Wales. In attack, bashing the ball up, Barritt could free Joseph for his devastating outside breaks.
Barritt – Henry Slade
The uncapped Slade has a fantastic left foot, offering the kicking ability mostly lacking in his rivals. His fly-half skills of distribution could allow Joseph to do his attacking stuff on the wing.
Kyle Eastmond – Jonathan Joseph
Eastmond has been unable to nail an England spot but has the chance with Bath in the Premiership play-offs to make his club partnership with Joseph irresistible to Lancaster.
Luther Burrell – Jonathan Joseph
With height and weight on Burrell's side, he is more of a threat on the gainline than Barritt, with quick feet even if his hands cannot always keep up.
--
Read Hugh Godwin's original piece about the Tuilagi family, including 15-year-old Manu, by clicking here
Reuse content