With the dust starting to settle on the omission of Brian O'Driscoll from the deciding Test squad, jokers and pranksters have this week been getting in on the act to express just how much of a shock the non-selection is.
Irish betting company Paddy Power were the first to get in on the act, sending a picture out on their Twitter account captioned: "Some Kiwi lady has just placed a very large bet on Australia to win the series with the Lions!"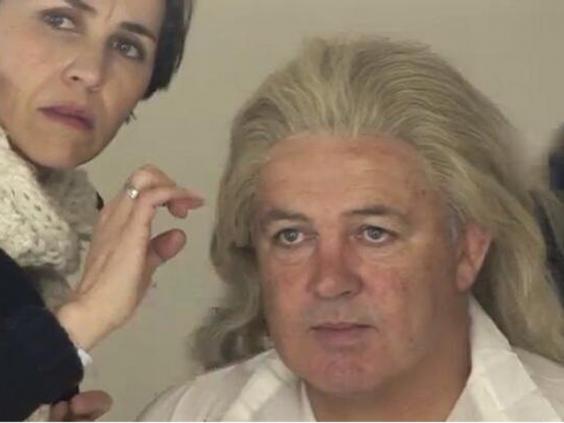 Of course, it is a photoshopped image of Warren Gatland in disguise, and we're not suggesting for one second that Gatland would bet against the Lions.
It wasn't long after that we started to get reaction from within the game. Former England captain Lewis Moody took to his YouTube channel to discuss the selections made by Gatland.
"Gatland is not shy about putting himself out there," said Moody. "He's made the big calls, the decisions that possibly other coaches may have shirked. A lot of people will look at the Brian O'Driscoll one and think 'that is harsh', his last possible international – it will be his last international I imagine but he's a professional."
Former Ireland and Lions hooker Keith Wood expressed his disappointment over BOD being left out, describing the decision as "a terrible mistake" and accused Gatland of presiding over a Welsh monopoly.
Fellow Irish and Lions hooker Shane Byrne tweeted: "He's made changes for changes sake. BOD hasn't missed a single tackle."
There were opinions on this side of the Irish Sea too, with former England captain Will Carling writing on Twitter: "Jaw is still hanging open at Lions selection……..!!" and three-time Lion Will Greenwood writing: "Incredible range of opinions re selection…Gatland will do his own explaining but "Ballsy" re BOD is an understatement."
#JusticeforBOD was soon trending on Twitter in Ireland, with a Facebook group also set-up named Justice for O'Driscoll.
But the best was saved till last. As is accustomed with any breaking sport story these days, a video was created with footage from the film 'Downfall' combined with edited subtitles. The scene from the film depicts the last few weeks of Nazi Germany, but the humorous subtitles show a rather irate Adolf Hitler voicing his anger at the non-selection of O'Driscoll.
The video is set to go viral having already gained over 310,000 views, and the clip is the latest in a long line of similar videos that have included Sir Alex Ferguson's retirement and Robin van Persie's transfer to Manchester United.
You can see the video above.
Reuse content