…we then drove along the coast road, parked up in a farmyard, and walked for a mile and a half across clay-based, freshly ploughed fields. There, before us, was the ultimate reminder of mortality.
This was where Gareth had  resolved to end it all, by throwing himself 200 feet from a promontory overlooking the Bristol Channel. We were alone. The only indication of humanity was the distant silhouette of a container ship sailing eastwards through a fine mist.
A leader of men, a folk hero who captained Wales and the British and Irish Lions, bore his soul. He spoke of how he had stripped to his underpants in a carefully choreographed suicidal ritual, and retraced his steps to a rock, a metre square, on the cliff edge.
"It all seemed so easy," he said,  reliving the supposed solution to 20 deceitful years in which he denied his homosexuality. "A single step and I'd walk off, into the sky. No more pain. No more loneliness. No more lies. No more causing chaos for people that I love. I would close my eyes and never have to open them again."
His words were occasionally overwhelmed by the howl of an onshore wind. They were cathartic, and helped him find closure. The emotional toll was etched on his face; it was only later that I discovered he had lost weight and was struggling to sleep because of the strain of reminiscence. It was something he needed to do, to give his life renewed context.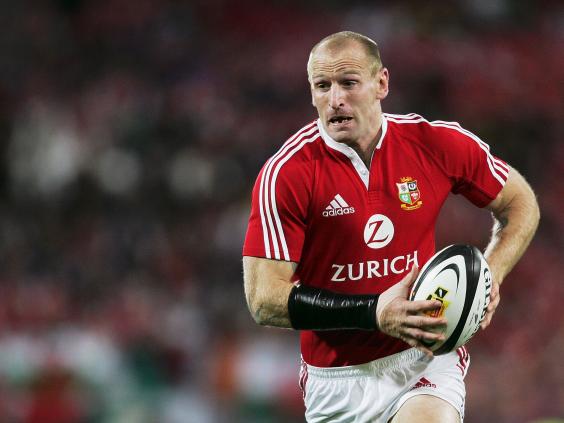 Rugby players are meant to be defined by their bravery and physicality. Gareth is defined by his moral courage and sensitivity. I had warned him, over the course of a year or so before we decided to go for it, that the process of compiling a memoir would be uniquely painful. We persevered because we felt the process would save lives.
I know that seems trite in cold print or in the canyons of cyberspace, but the letters he continues to receive, from those consumed by the same lie which could so easily have killed him, justify the indulgence. As the most prominent athlete to come out as a gay man, he has inescapable responsibilities to strangers.
Over the past four years he has advised a range of sportsmen, from diver Tom Daley to cricketer Steven Davies, on what to expect when they share the secret of their sexuality. He is conditioned to the subterfuge of those who fear the consequences of honesty, and haunted by those who seek his counsel before they "disappear off the radar".
One such individual, a prominent footballer, "ripped my heart out". He was frightened, depressed and contemplating premature retirement because his religion demonised his preferred lifestyle. He was convinced he would be disowned by his family and community. Gareth does not expect him to come out.
"I can fully understand the magnitude of a player's dilemma. In a sense it is harder for someone to be honest now than it was a generation ago, because the game itself is so much bigger. The interest has intensified with the rewards. Footballers are fashion icons, global celebrities and occasionally human punchbags. It is all too easy to become a victim of your own success.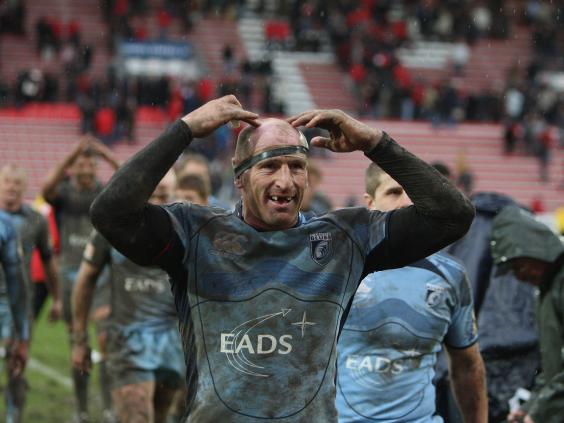 "I received great support from the authorities in both rugby codes, without easing my sense of loneliness. I can't be at that footballer's side when he runs out in front of 60,000 fans at an away game.  I can't circulate around the crowd and plead his case if they choose to be cruel.  There's a time where you've got to stand on your own two feet and it's scary. 
"One misjudgement of mood, a solitary thoughtless action, and your life in football can be made a misery. I'd love to be more optimistic about it, but the people I've spoken to in that world dampen my expectations.  Progress will be limited until leading figures are more outspoken on why it is so wrong to judge somebody on their private life."
Bigotry remains pernicious and pervasive – thousands of right-wing Christians are expected to join a march in Arlington, Texas, today in protest at the signing of Michael Sam, who is attempting to become the first openly gay NFL player, by the Dallas Cowboys. It can only be counteracted by education.
Rugby remains a powerful expression of cultural identity to Thomas. He has a flourishing academy, but is becoming more focused on delivering anti-bullying and mentoring programmes in schools. He uses sport as a tool to engage attention, and instinctively recognises the lonely teenager who, like him in another generation, is probably crying himself to sleep at night in mortal fear of his deepest feelings.
"I can usually spot them. They are transfixed by me. They don't talk much but their gaze is constant and intense. They try to absorb everything I say. I can sense their quiet terror. They are desperate to fit in with what everyone else is doing and saying. I try to dwell on the lessons of my strengths and, more importantly perhaps, my weaknesses.
"I don't consider myself a standard bearer for the gay community, but standing there on the edge of that cliff I thought that maybe it was pre-ordained that I should help in any way I could. I know that sounds mad, but how else do I make sense of everything I've been through?"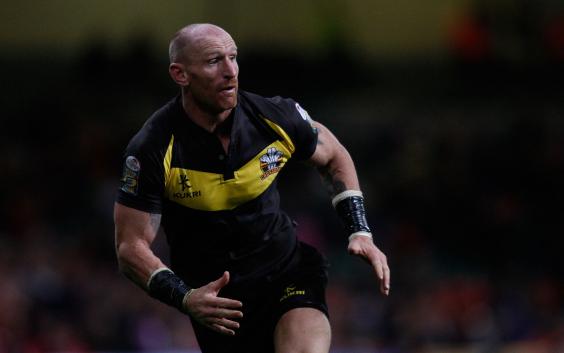 At 40, Gareth is a happy, fulfilled man. He has a partner, Ian Baum, and clearly defined priorities. The title of our book, "Proud", is an expression of positivity that he hopes resonates with those less fortunate than himself. As he says: "When you accept who you are, you will be who you want to be."