Karmichael Hunt has been suspended for six weeks by the Australian Rugby Union, ordered to undergo a drug rehabilitation and fined A$30,000 (£15,300) after he admitted to cocaine possession in court on Thursday, although no conviction was recorded.
The Queensland Reds back pleaded guilty in a Gold Coast court to four charges of possessing cocaine after he purchased 12.5 grams of it during the period of 1 September to 3 October, and was fined A$1,950 (£3,800). At the time, Hunt was playing in the Australian Football League for the Gold Coast Suns, before switching to rugby union when he joined the Reds at the end of 2014.
The drug scandal has tarnished the reputation of Australian sport after Hunt, who used to play in the National Rugby League, bought the drugs from a former fellow-NRL player, meaning the investigation has spanned over three of the biggest sports currently played in the country.
The Reds immediately suspended Hunt when the investigation was first announced on 20 February this year, though he will continue to see out his three-year contract with the Super Rugby franchise and has a slim chance of featuring in the Australian's Rugby World Cup campaign in September and October. They also confirmed that Hunt has been stripped of his role as club vice-captain.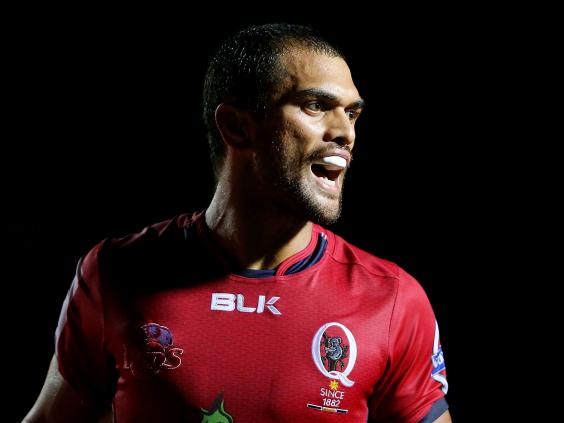 The ARU and Queensland Rugby Union said that since Hunt had already missed two weeks of play while awaiting his court case, he will return during Super Rugby's eighth round. He will be allowed to train at the Reds practice facility at Ballymore at times when the rest of the squad is not there.
"We are extremely disappointed in Karmichael's actions as illicit substances have no place in rugby," ARU chief executive Bill Pulver said. "However we acknowledge that he is sincerely remorseful and has cooperated with the investigation and our integrity enquiries throughout this process. Karmichael has also accepted the penalty and consequences of his actions and understands the requirements of a professional athlete and the expectations of our code."
The Reds also said Hunt would no longer be a vice-captain of the team.
"I intend to work through the education and rehabilitation program and will return to the game in a way that sends a clear message to sports fans of all ages that the use of illicit substances has no place in sport," Hunt said in a statement provided by the Reds.
Speaking outside court before his ARU suspension was announced, Hunt said he was relieved with the outcome.
"It's been a difficult couple of weeks for me and my family," he said. "We're looking forward to putting this process behind us."
In court, Hunt was provided with character references from several sports officials, including seven-time NRL premiership coach Wayne Bennett of the Brisbane Broncos.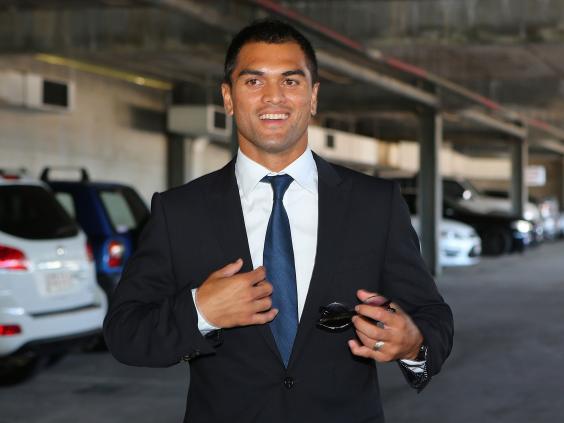 Hunt's lawyer Alastair McDougall told the court his client had shown remorse by pleading guilty.
"He's suffered enormous economic loss," McDougall said. "His two young daughters, with a third on the way, must grow up knowing their father has broken the law."
The same investigation which implicated Hunt also resulted in notices being served to eight current or former members of the Gold Coast Titans NRL team. Two of those players, Beau Falloon and Jamie Dowling, also had their cases initially dealt with on Thursday, but they'll return to court at a later date.
Queensland's Crime and Corruption Commission also issued an arrest warrant for former Titan Steve Michaels, who is playing for Hull in England's Super League.
Additional reporting by AP
Reuse content