When Carl Griffiths squeezed through and destroyed his old rugby boots he thought it was the end of his career.
The Welsh village rugby player is a staggering size 21 and had been making do with a pair of 18s. But when they broke Carl was unable to find a replacement pair that could fit his feet, believing that such a boot didn't exist and couldn't be made. Without the essential bit of kit it seemed he would have to call time on his career.
However it turns out that adidas heard his appeal and rather than his pleas going unanswered as Griffiths thought, the German sportswear brand had actually been constructing a pair of studded kicks that would fit.
They then asked Wales player Sam Warburton to deliver them to the Trimsaran RFC player.
"As soon as the team at adidas told me about this story I bit their hand off to be involved," said Warburton.
"I've had my fair share of injuries and breaks from the game over the years and I know it's one of the worst feelings you can have."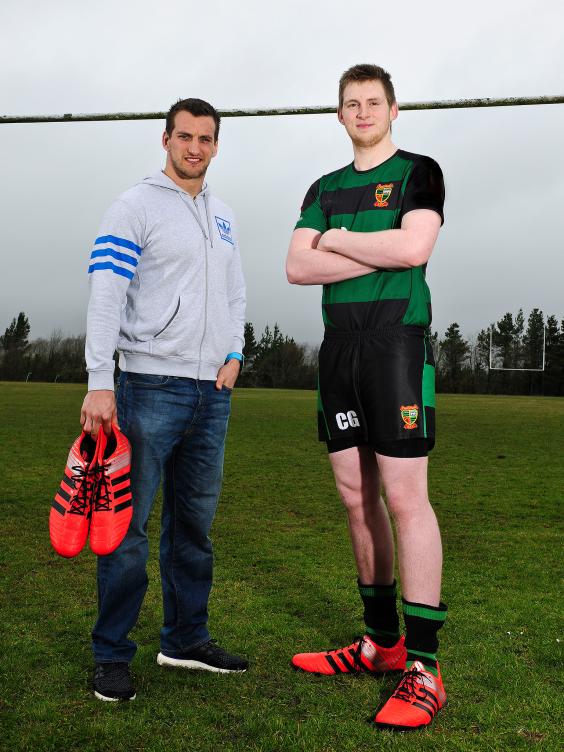 He added: "It's great to have been involved in getting Carl back on the rugby field and you can tell it means a lot to him and his teammates. I'm sure they'll be reminding him that he has some big boots to fill now though!"
Reuse content