NFL scouts will attend this weekend's Calcutta Cup fixture at Twickenham on the lookout for talent, with England's Mario Itoje believed to be under the closest scrutiny.
American football's search for stars has become an arms race of ever-increasing scope, with physically-talented athletes at a premium and teams now looking outside the college football system and even American borders for potential.
Rugby league superstar Jarryd Hayne made the switch to NFL with the San Francisco 49ers in 2015 but reversed course after an unspectacular season largely spent as a kick returner. Nevertheless, Hayne pocketed around US$1.5m and even a spot on a practice squad in the NFL would prove far more lucrative than most rugby union contracts.
His agent, Jack Bechta, revealed in 2015 that he had "had several high-level discussions with some of the best rugby players in the world, some of which participated in the Rugby World Cup," about potentially crossing the pond, but since then the National Football League has ramped up its efforts.
England rugby league international Tom Burgess has tried out for several franchises, and it is players with similar physical gifts, like the versatile 6ft 6in Itoje, that are being closely observed at Twickenham.
German Moritz Bohringer, a 6ft 4in speedster, last year became the first player to be selected in the NFL draft process having never played college football, and the league has made a conscious effort to find other European talents that could cut the mustard.
One NFL agent, who spoke on the condition of anonymity, told The Independent that representatives from the rugby world have reached out increasingly over the past 18 months to see if their clients would be potentially desirable to league franchises.
Another NFL agent, Adam Seifer, told The Independent that his agency is organising a 'combine' where Europe-based athletes can try out in front of professional evaluators to see if they might have what it takes.
"The NFL has always been about freak athletes - tall, strong, fast guys - and we are seeing more and more of these come from outside the States," he said.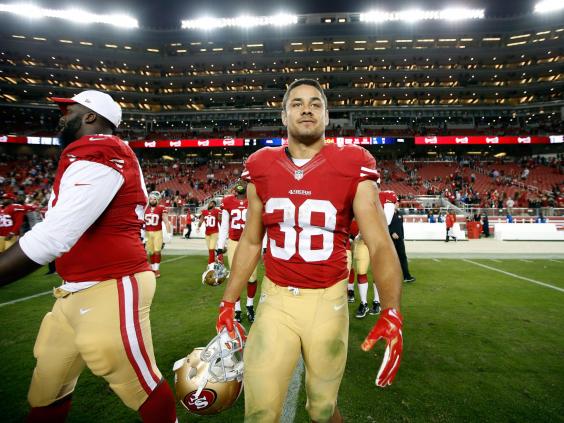 While the league itself is now more actively searching for talent in Europe, there is a feeling that it is more of a marketing move, with foreign stars helping to sell the sport in their home countries.
Agents and scouts are more actively on the lookout for the next big thing and honing in on young, physically-talented sportsmen who could pick up the game and then make an NFL roster.
"What we are planning on doing is getting a load of guys together in Amsterdam and working them out with NFL trainers who know what it takes to make it in the league and who have trained first-round draft picks before," added Seifer.
"Then we will get in touch with our contacts at NFL teams and try to get the best athletes into rookie mini-camps after the draft. If they can flash enough talent then hopefully these guys can start looking at a roster spot."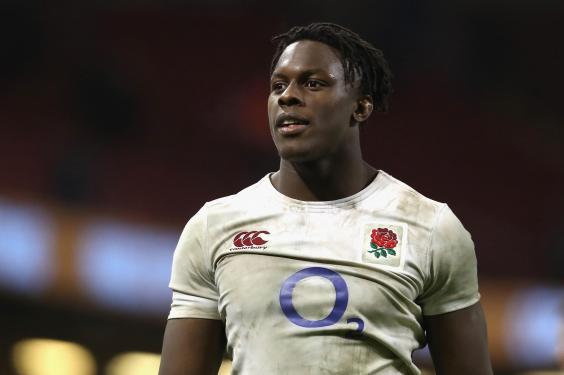 Minimum wage in the NFL is US$450,000 per annum for a player of no experience. But even a place on a practice squad, as a reserve, would net around US$150,000.
For Itoje, who is widely-expected to become the best-paid player in English rugby history, abandoning the sport in hope of making an NFL team's 53-man roster with no guarantees still feels an unlikely scenario.
But for other stars from both of rugby's codes and other sports besides, the NFL's talent search could well pluck them from obscurity.
Reuse content