Winter Olympics
Sochi, 6-23 February
Russia is an increasing player on the world sporting stage. This year the country hosted the athletics World Championships and it moves up a level next year with a first Olympics since the Soviet era. In 2018 it will also host the World Cup and these events bring with them a spotlight on government not mentioned in any International Olympic Committee or Fifa brochure. Just ask Qatar. Gay rights, or lack of them, will be the initial focus in Sochi – and there will also be labour issues, environmental concerns and questions over the wisdom of spending an estimated $51bn (£31bn) for a Winter Games. It will be the most expensive Olympics ever.
What, in sporting terms, will the organisers get for their money? Lindsey Vonn, the golden girl of Vancouver 2012, is racing against time to be fit to defend her downhill title, while the flamboyant Bode Miller, her US male counterpart, will be back for one last tilt at downhill glory. Slopestyle, on skis and snowboard, will make its Olympic debut, having been an X Games hit. It promises to entertain – with the spectre of spectacular crashes all part of the attraction – as competitors leap off jumps and perform mid-air tricks. For the hosts the ice-hockey match against the US is eagerly awaited.
For Britain, an autumnal nation rather than a winter one, the delights of the biathlon, cross-country skiing and the Nordic combined remain a mystery, but for once there is cause for optimism, albeit one tempered with modest ambition. In Vancouver Britain managed one medal, Amy Williams' skeleton gold. There should be a marked step up from that. Winter sports are more unpredictable than their summer cousins, but in Shelley Rudman, the current world champion, and Lizzy Yarnold Britain has two who could follow Williams on to the skeleton podium. Eve Muirhead's rink has medal potential in curling and there is a decent chance via Elise Christie in speed skating.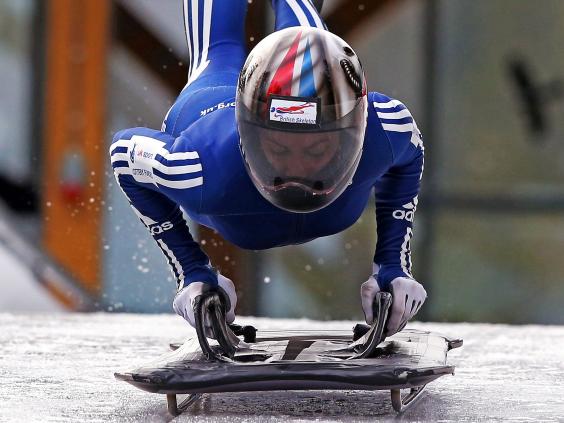 Tour de France + Giro d'Italia. Tour 5-27 July, Giro 9 May – 1 June
Britain's standing in the cycling world has never been higher – from Chris Froome to Bradley Wiggins to Brian Cookson now heading the sport's governing body, we have pedal power – and the two major events both begin in the UK next year. Belfast and Yorkshire have paid for it, £3m to bring Italy's flagship race to our shores, while Leeds City Council paid £4m for doing likewise with France's, but that both beat off competition from other countries is another example of how Britain has become a major sporting destination – in large part because of the crowds who turn out. 
The Giro will begin with a 22km (14-mile) time trial around Belfast, starting at the Titanic museum and taking in Stormont. Day two will be a 218km ride to the Giant's Causeway and the third stage will take the race south to Dublin before everyone heads back to Italy.
The Tour returns to Britain for the first time since 2007 to spend two days in Yorkshire before a third stage dashing south to finish on the Mall. The Grand Départ begins in Leeds and then heads across the Dales before finishing in Harrogate; it is made for Mark Cavendish. Stage two starts in York and heads to Sheffield via Keighley and Huddersfield. Stage three opens in Cambridge and will take in the Olympic Park before its central London finale.
Given an injury-free preparation, Froome is likely to begin as favourite – what role Wiggins plays remains to seen. Whatever the talk of bygones being bygones, it still takes a stretch of the imagination to see the 2012 winner riding for Froome.
One of the race's potentially decisive stages comes only two days after it recrosses the Channel when the peloton negotiates the cobbled roads of northern France. There will be nine separate sections on cobbles and the potential for carnage and a race-ending injury is there throughout. It is all about survival – every man for himself because there is little a team can do to protect their leader.
World Cup
Brazil, 12 June – 13 July
There will be protests and problems, huge distances for teams and fans to slog here, there and everywhere around this vast country and it will be a tournament beyond the pockets of many fans. Like South Africa before it – and Sochi – the wisdom of building sporting temples at huge cost with a doubtful future is a question the hosts and Fifa have not properly answered.
Yet it is still a World Cup in Brazil, and who cannot get excited about that? No doubt that's what Fifa and the organisers are counting on; this is football in a footballing heartland – and we will not be saying that in 2022.
On the pitch there is much to savour – for a start any game in the Maracana, football's high temple. Any game involving Brazil playing on home soil; day two's Spain against the Netherlands in Salvador; day three's England against Italy in the sweaty heat of Manaus; day five's Germany against Portugal. How good are the Belgians? What about Argentina? And then there are the trainspotters' fixtures, Bosnia against Iran or Honduras v Ecuador. For a month we look beyond these shores, revel in the exoticness of it all and become experts on the world game; sips pint, points to TV screen and informs fellow spotters: "Look out for Carlos Costly, the big Honduran front man…" 
Commonwealth Games
Glasgow, 23 July – 3 August
It's the Olympics-lite (and without the Russians, Americans and Chinese to clog up the medal table) but Glasgow has the potential to be a happy player in the summer of sport. Ticket sales have been good and the atmosphere across the venues, from Ibrox to Hampden Park, promises a north Britain version of 2012. It will be a far cry from the last time Scotland hosted the Commonwealth, the dreich and dreary Games of 1986.
Rugby sevens, at Ibrox, could prove one of the hits, not least because all the leading sevens nations will be there. The track cycling in the Sir Chris Hoy velodrome should produce the usual haul of home (in a British sense) success, with Katie Archibald focus of the hosts' attention. Hannah Miley will carry a similar burden in the pool, but the name the organisers most want to see in Glasgow is Usain Bolt. They are desperate for the stardust the great man would sprinkle over a Games that lack a wow factor. Bolt has still to make his mind up; Glaswegian fingers remain tightly crossed.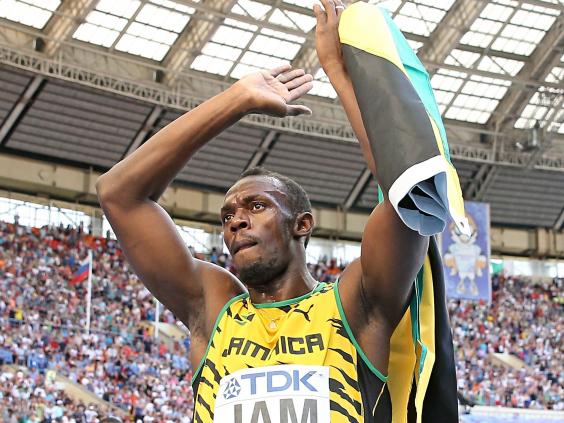 England's rugby tour to New Zealand
Tests, 7, 14 and 21 June
There may be an inclination to view the first Test, played in the All Blacks' Eden Park stronghold where England will be without any players featuring in the domestic season's finale, from behind the sofa. But then if Stuart Lancaster really is building a squad capable of winning the World Cup on home soil this is the moment when big men have to stand tall. In 2003 Clive Woodward brought his side to New Zealand and earned a victory, despite playing with 13 men for a time, that made it clear who was going to Australia as World Cup favourites. Lancaster's task is to win the World Cup and he needs his team to make a statement in their final tour before the tournament.
Ryder Cup, Gleneagles,  26-28 September
Scotland may have decided to go its own way by now – the referendum is on 18 September – but whatever happens most at Gleneagles will favour European union. It is only the second time Scotland has hosted the Ryder Cup (the other was Muirfield in 1973) and after the 2012 Miracle at Medinah and the swinging in the rain at Celtic Manor in 2010 – both finishing in Europe's favour by a point– there is plenty to live up to. The weather did its best to ruin Wales' Ryder Cup debut and similar worries will accompany Gleneagles, although September in Scotland is (honestly) often a calm month. Tom Watson will captain the US – the oldest captain in history at 65 – and Paul McGinley will lead the Europeans.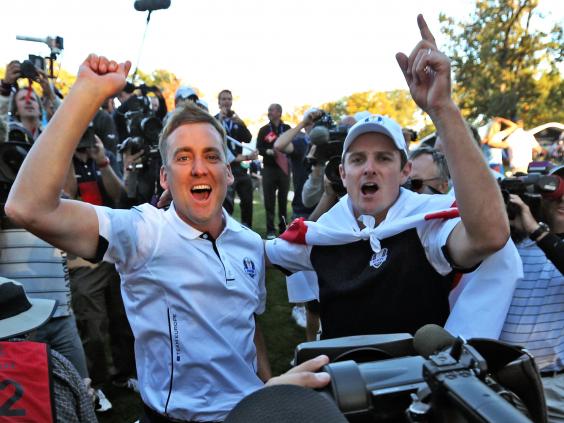 ...and England's longest day
Will there ever have been a longer day in England's sporting history than 14 June 2014? It begins with Stuart Lancaster's rugby union side taking on the All Blacks in Dunedin, followed by England's cricketers continuing the first Test against Sri Lanka at Lord's. Then England's women footballers are in Belarus for a World Cup qualifier before focus switches to a third continent and the men wrap it all up with their opening World Cup group game against Italy in Manaus.
Reuse content