The quality of the elite eight-man field at the Barclays ATP World Tour Finals is such that there are never easy draws, but Andy Murray was probably relieved to learn that he will not be competing in the same round-robin section as Novak Djokovic.
While the world No 1 and defending champion will take on Stan Wawrinka, Tomas Berdych and Marin Cilic, Murray was drawn in a group with Roger Federer, Kei Nishikori and Milos Raonic. Rafael Nadal, the world No 3, pulled out to have his appendix removed, an operation which was carried out successfully yesterday. The tournament starts at the O2 Arena in London on Sunday, with the top two players from each section going through to semi-finals.
Murray has lost to Djokovic three times in two months. The Serb, who needs to win one match in London to stay top of the world rankings, will be attempting to win the year-end championships for the third season in a row.
Federer has beaten Murray in both their meetings this year and has won all three of their matches at the O2 Arena, but their head-to-head record is tied at 11 wins apiece.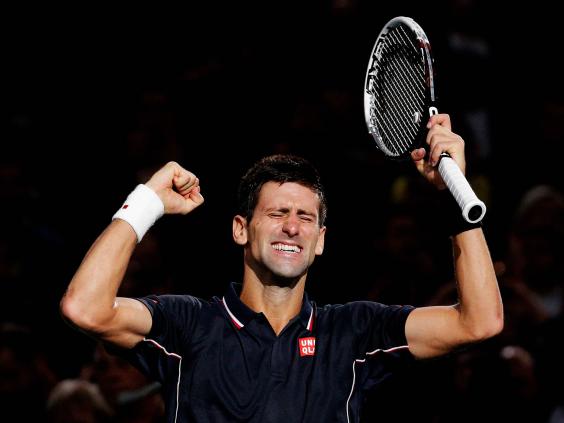 Raonic and Nishikori are in the championships for the first time. Murray has lost three of his four meetings with the big-serving Raonic, but has won all three against Nishikori.
Murray climbed two places to No 6 in the world rankings yesterday. Fellow Briton Liam Broady is in the top 200 for the first time, at No 199.
--
ATP world tour finals
Group A
N Djokovic, S Wawrinka, T Berdych, M Cilic
Group B
R Federer, K Nishikori, A Murray, M Raonic
Order of play
Sunday, November 9
K Nishikori vs A Murray
R Federer vs M Raonic
Monday, November 10
S Wawrinka vs T Berdych
N Djokovic vs M Cilic
Remaining matches sorted according to results.
Reuse content