At the age of 26 Andy Murray is still several years short of veteran status, but in a sport where most Grand Slam titles are won by players who have yet to reach their mid-twenties he is facing a new phase of his career.
So far we have seen Murray the upstart teenager, taking on and beating his elders; Murray the frustrated young man, repeatedly falling just short of claiming the biggest prizes; and, for the last 18 months, Murray the mature champion, finally realising his ambitions with the help of a wise old coach.
Following the news of his split with Ivan Lendl, the coach who finally saw him over the line at Grand Slam level, Murray will need to think long and hard about his future direction. Now that he knows what it takes to land the greatest trophies, it may be time to consider other priorities.
Murray's return from back surgery last September has not been as successful as he might have liked – he has not reached the final of any of the five tournaments he has played since beginning his comeback – and there may be physical considerations as he plans his future.
Having relied for so long on his wonderful athleticism, counter-attacking and defensive game, might this be the moment to adopt a more attacking approach?
Similarly, should Murray and his coaching staff be more conservative with his scheduling? Playing in tournaments like Rotterdam and Acapulco, which he has done recently, may have helped Murray's bank balance, but such a calendar might not help him when it comes to chasing the biggest prizes in the game.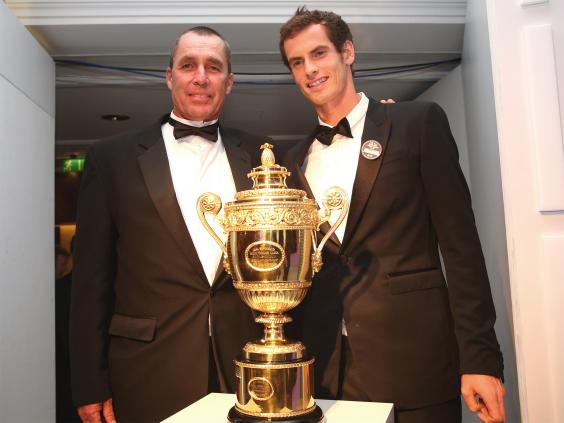 How much does Murray want to carry on winning? Having realised a lifetime's ambition by ending 77 years of British failure with his triumph at Wimbledon last summer, is there a danger that he will lack motivation going forward?
There are plenty of prizes still to be pursued – the two Grand Slam titles he has not won, the world No 1 ranking, the Davis Cup – but after 10 years of dedication to his career Murray is already a wealthy man with his place in history assured.
Such complacency, nevertheless, is unlikely to enter the head of a player who has been so single-minded in his pursuit of excellence. It is more likely that Murray will be thinking how he can learn from his memorable two years working with Lendl and how he can take his game to even greater heights.
While there can be no under-estimating the contribution of Lendl, who knew from his own experience how to convert repeated disappointment at the highest level into regular success, his partnership with Murray was not always perfect. There was sometimes a sense that Murray might have preferred to see Lendl at more tournaments than those to which the 54-year-old was prepared to commit.
The amicable nature of the split with Lendl is a sure indication of how much Murray valued their relationship. Having taken a major gamble by appointing a coach who had been out of the sport for more than a decade and had never worked with a top player, Murray was rewarded with the best spell of his career.
With Lendl at his side, he won Olympic gold, the US Open and Wimbledon in the space of 12 months. The question now is simple: how do you follow that?