The Monte-Carlo Masters begins on Monday to get the European clay-court season underway, which culminates in the final of the French Open in early June.
The World No 1, Andy Murray, hopes to make his competitive return in Monte Carlo, while Rafael Nadal will be looking to continue his excellent start to the season. Nadal has reached three finals this season and lost them all, but is imperious on the clay and will be hopeful of finally beating Pete Sampras's record of 14 Grand Slam titles.
The return of Maria Sharapova is dominating headlines when it comes to the WTA Tour, with the Russian scheduled to start her comeback from a doping ban at the Women's Stuttgart Open, which begins on April 2014.
Here are five questions we have ahead of the start of the clay court season.
How well will Murray perform on his return?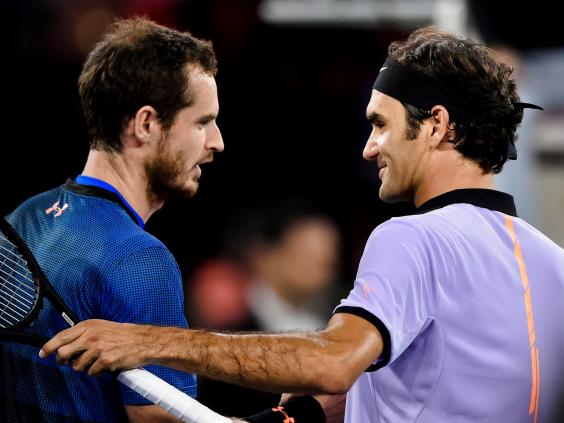 The first question mark hanging over world No 1 Andy Murray ahead of the clay court swing concerns the date of his return. Murray made his first appearance on a tennis court for over a month when he played Roger Federer in an exhibition match on Monday and says he is targeting a competitive return to action in Monte Carlo, although he is not quite yet at peak fitness.
The world No 1 has endured a miserable start to the 2017 season, suffering from shingles and illness since the turn of the year and was forced to withdraw from the Miami Open with an elbow injury. He also suffered his earliest Australian Open exit since 2009 when he was dumped out in the fourth round by Mischa Zverev. It hardly helps matters that his return coincides with the clay court season – which is easily his weakest surface.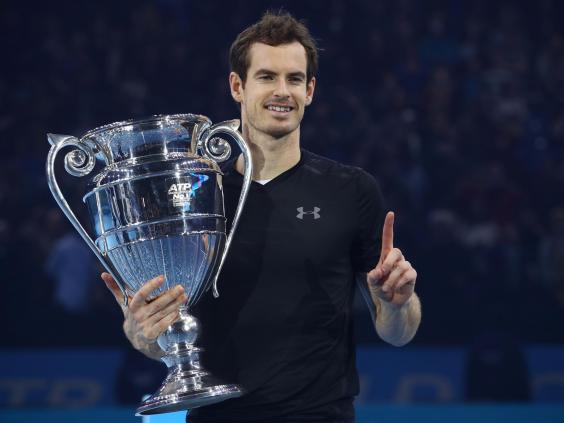 But there are also reasons for Murray to be optimistic. His clay court game has been steadily improving in recent years and last year he reached his first ever French Open final while also collecting his maiden Italian Open trophy.
Plus a short break may have done the 29-year-old some good. There are few busier players on tour than Murray, who looked to be on the verge of burnout at the end of last season, as he entered tournament after tournament in an attempt to overhaul Novak Djokovic at the top of the ATP rankings. Short spells out of the game haven't hurt the likes of Rafael Nadal or Federer: perhaps Murray could benefit, too.
Can Nadal maintain his fine form?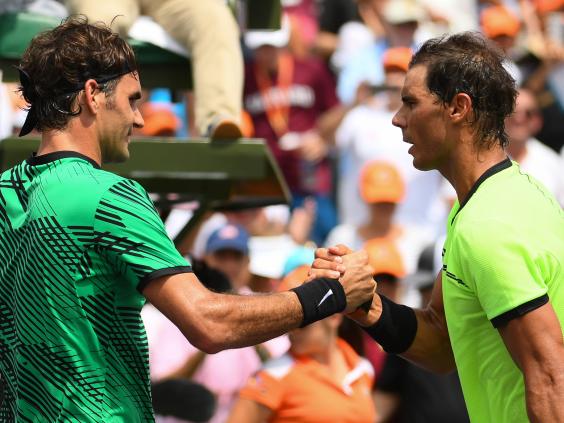 Few could have predicted Roger Federer's 2017 renaissance. After battling back from knee surgery – the first major injury of his career – the 35-year-old won the Australian Open for the fifth-time in his career before triumphing at both Indian Wells and the Miami Open, to seal the third Sunshine Double of his career.
In short: his start to the season has utterly overshadowed Nadal's, who has also exceeded expectations this campaign. But after losing finals to Federer in both Melbourne and Florida, Nadal enters the clay court swing in some of the finest form since his 2008-13 prime. And nobody dominates on the clay like Rafael Nadal.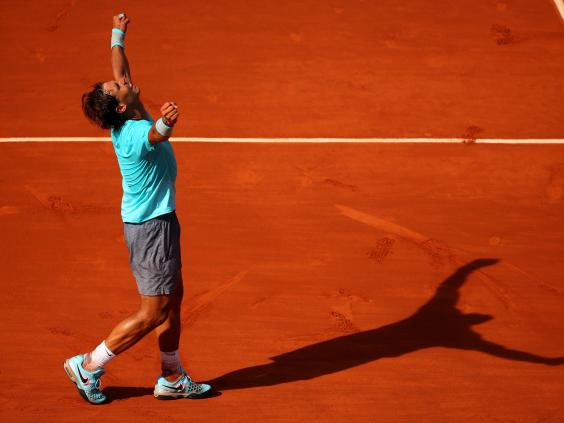 The Spaniard has won nine of the last 12 Monte Carlo Masters, and seven of the last 12 Italian Opens, not to mention nine French Opens since 2005. If he can maintain his early season form and steer clear of any further injuries he is likely to start as the favourite in every tournament he enters until the grass court season, and it would not be a surprise to see him finally surpass Pete Sampras's 14 Grand Slam victories.
How long until Sharapova gets up to speed?
Maria Sharapova's comeback divides opinion
Maria Sharapova's comeback divides opinion
1/17 The Maria Sharapova wildcard debate

A number of current and former tennis pros have weighed in with their opinion on whether or not Sharapova should be handed a series of wildcards as she returns from her suspension for taking the cardiac drug meldonium.

AFP/Getty

2/17 Eugenie Bouchard

She's a cheater and to me, I don't think a cheater in any sport should be allowed to play that sport again.. I think from the WTA it sends the wrong message to young kids: 'Cheat and we'll welcome you back with open arms'.

Getty

3/17 Caroline Wozniacki

"First of all I think she's a good draw for tennis, women's tennis in general. But two, I think it's questionable allowing - no matter who it is - a player that is still banned to play a tournament that week. So from the tournament side I think it's disrespectful to the other players and the WTA. Obviously rules are twisted and turned in favour of who wants to do what."

Getty

4/17 Victoria Azarenka

"She has such a huge fanbase and obviously that's going to bring more attraction to see how she will do, so I think it's good for tennis, good entertainment."

Getty

5/17 Dominika Cibulkova

"I don't think it is right but what can we do about it? She's still banned but she can come on site on Wednesday, that's pretty strange."

Getty

6/17 Angelique Kerber

"It's a little bit strange for the players that she can walk on site on Wednesday and she can play on Wednesday."

Getty

7/17 Heather Watson

"From the tournament standpoint, she will bring in the crowds and make money. But, from a moral standpoint, you should have to work your way back up if you've been on a ban. It just seems a bit easy."

Getty

8/17 Simona Halep

"Her return is good for tennis, she is impatient, she wants to play and win."

Getty

9/17 Venus Williams

"I think the bodies have made their decision, and she has an opportunity to come back and continue her career. I think she should be allowed to continue that. If people want to give her wildcards, I guess that's the tournaments' decision as they weigh other wildcards. It will be nice to have her back in the game."

Getty

10/17 Svetlana Kuznetsova

"I understand, because if we talk about cheaters, people who cheat, you would say, 'Why would cheaters get a wildcard?'. But then if there is some mistake, you know, it's a little bit of a different story."

Getty

11/17 Andy Murray

"I think you should really have to work your way back."

Getty

12/17 Roger Federer

"It´s a tough one. What do you want me to tell you? Like you said, because it´s the first, it kind of is what it is. You know, some people will like it; some people won´t. She paid the price for what she did, so that´s all you can say there."

Getty

13/17 Jo-Wilfried Tsonga

"It's like if you give a sweet to a kid who did a bad thing, it's going to do it again. It sends the wrong message."

Getty

14/17 Andy Roddick

"If there's a smaller event that will benefit from having Maria, I don't begrudge them giving her the card. The Grand Slams are different. They're held to a higher standard because there's so much interest in them."

Getty

15/17 Nick Kyrgios

"I'm anti-anything that's performance-enhancing, massively against it. I'm not the one to say what [violators] should -- or shouldn't -- get afterwards, but it doesn't make sense to support people who cheat."

Getty

16/17 Jack Sock

I don't know. It's a tournament director's decision who gets [wild cards]. As a player, I have no say one way or another."

Getty

17/17 And as for Maria herself?

"I can't control what people say. To have nicer things to say about me in press conferences, what will that change to my tennis?"

Getty
Maria Sharapova will make her comeback from a doping suspension on April 26, with the Russian star given a wildcard into the Women's Stuttgart Open. Thirteen months after she first called a press conference at a hotel in downtown Los Angeles to announce that she had failed a drugs test, she will finally return to the WTA Tour, under even more attention than she was in the first place.
As well as the Stuttgart Open, Sharapova has also been handed wildcards to the Madrid Open and the Italian Open and will likely appear at Roland-Garros – something which hasn't gone down particularly well with the other women on tour. No doubt Sharapova's formidable clay-court game has something to do with their frustration; she has twice won the French Open and is a three-time Italian Open champion.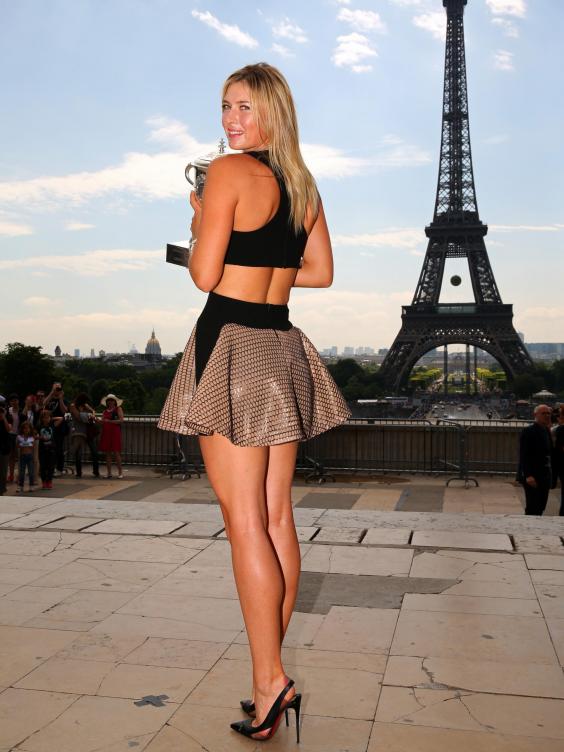 But it remains to be seen how strong her game is after so many months spent away from the tour, walking the red carpet and plugging her range of designer candy. The emergence of several other talented players in her absence – Great Britain's Johanna Konta to name just one – could also make Sharapova's return to the big time more difficult than she anticipated.
Can Evans get to grips with the red stuff?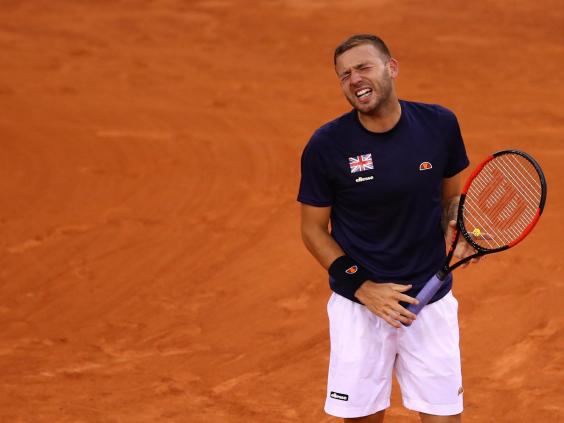 "It's almost a different sport," a wide-eyed Dan Evans bemoaned after Great Britain's Davis Cup defeat to France, on the clay courts of Rouen Kindarena. Evans hates the red stuff: he has never won an ATP Tour match on the surface and has entered the French Open only once, in 2014, where he lost in the first-round of preliminary qualifying to a player ranked 181st in the world.
But this is the year Evans hopes to finally end his aversion to clay. Buoyed by his run to the fourth round of this year's Australian Open, not to mention his growingly influential role in Britain's Davis Cup team, Evans has entered the Monte Carlo Masters – the first time he has ever entered the prestigious ATP World Tour Masters 1000 tournament.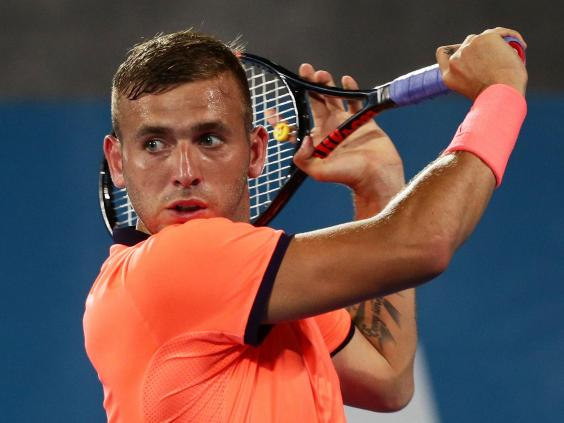 Evans revealed ahead of Britain's loss to France that Tim Henman had been advising him on how best to tackle the surface and the 26-year-old certainly sounds optimistic. "It is part of the job to play on clay so I will give it my best go," he said last week. "I will have fun and see what happens." British fans will hold their breath.
What will Serena Williams choose to do?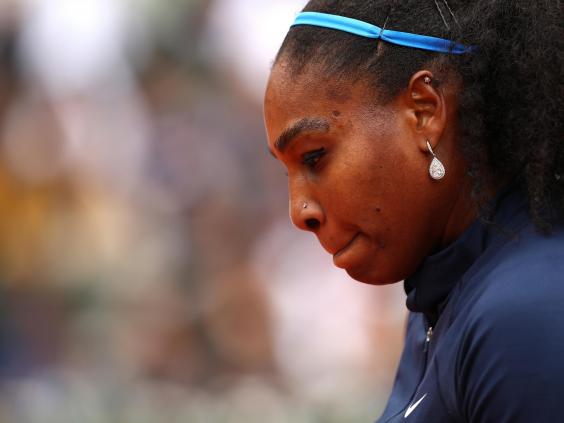 At 35 and with painfully recurring shoulder and knee injuries, Serena Williams has to manage her calendar very, very carefully, as she continues in her quest to win her 24th Grand Slam title, equalling the all-time record held by the Australian legend Margaret Court.
So a cursory glance at Serena's career statistics would suggest she would be wise to avoid the clay-court season altogether, instead resting up before Wimbledon, which she has won seven times. In contrast, she has 'only' won at Roland-Garros three times, while her two wins on the red clay of Madrid compare unfavourably with her astonishing eight triumphs in Key Biscayne.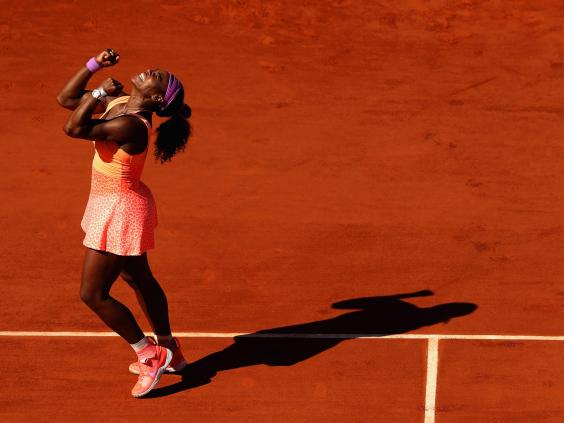 True: Williams hasn't always performed well on clay, and in 2012 she suffered the ignominy of being dumped out of the French Open by Virginie Razzano in the very first-round.
But her record on the surface since that match stands at 81-5 – including two wins in Paris, one in Madrid and three in Rome – and so it would not be a complete surprise to see her with racquet in hand before the end of the clay-court swing. 
Reuse content