The season is only a fortnight old but it is already proving quite a year for British tennis. Jamie Murray and Jonny Marray were in title-winning doubles teams in Brisbane and Chennai respectively last weekend, Heather Watson won the title in Hobart and three British men will play in the Australian Open's main draw this week for the first time since Tim Henman, Greg Rusedski and Martin Lee did so 13 years ago.
Andy Murray and James Ward, who is playing in a Grand Slam tournament by dint of his world ranking for the first time, were already in the 128-strong field and were joined by 20-year-old Kyle Edmund, who won his third qualifying match of the week, beating Australia's Dane Propoggia 6-7 6-4 9-7. Another Briton, Liam Broady, fell at the final hurdle, losing 7-5,  6-3 to Michael Russell.
Murray has gone out of his way to help his compatriots, having invited Edmund and Ward to join him for winter training in Miami and Dubai. "It's been a good start to the year," Murray said yesterday when asked about the British performances.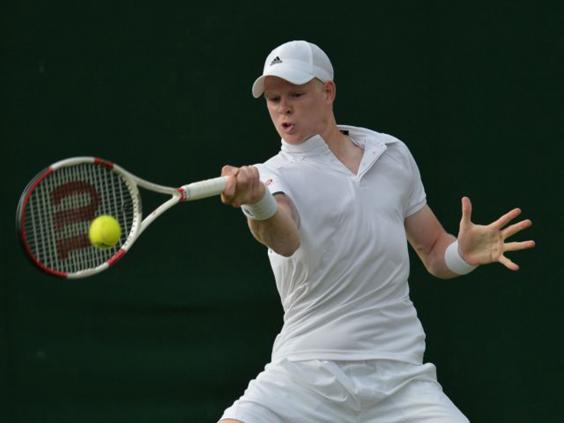 "I hope Laura [Robson] can get fit soon and start playing again on the tour and doing well. I'm very pleased for Kyle and it's good to see that Liam is doing very well too. They both work very hard. When you see people putting in the effort, it's nice to see them get the rewards."
Murray learned his own first-round opponent when he was paired with another qualifier. On the opening day, tomorrow, he will face Yuki Bhambri, a former world junior No 1 and Australian Open boys' champion. The 22-year-old Indian is now the world No 314.
In his last five appearances here Murray has reached three finals, a semi-final and a quarter-final. "I like the conditions," he said. "Hard courts are the surface I feel very comfortable on. I like the balls they use here. They're a little bit slower than the ones at the US Open and I like that.
"Normally if you put in good work in the  off-season and work hard, you're going to get good rewards at the beginning of the year. I feel like the effort and work that I put in, in December, has helped me here."
Murray said he had been very happy with his off-season work, which followed a parting of the ways with Dani Vallverdu and Jez Green, two long-serving members of his coaching team.
"When things aren't working well, there's not a positive atmosphere and it's not good for anybody," Murray said of the changes in his camp. "So when that changes and everyone's working together, that makes things better. The last two months for me have been very, very good."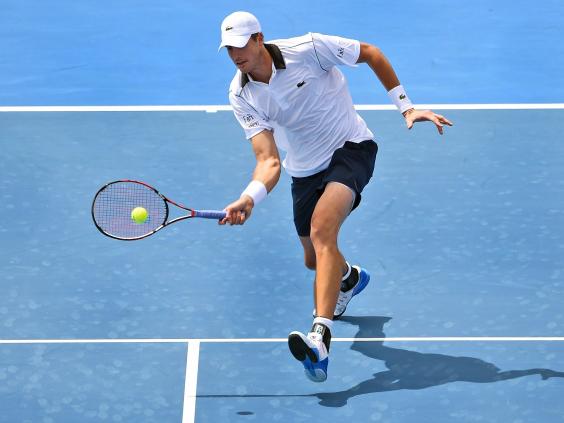 When asked to name his main rivals for the title here Murray mentioned Stan Wawrinka, the defending champion, and "the obvious suspects". He was presumably referring to Novak Djokovic, the world No 1 and four times a winner of the title, Roger Federer, who is another four-time champion, and Rafael Nadal.
Federer, who won more matches than any other player on the men's tour last year, carried on where he left off by winning the title in Brisbane seven days ago, but there are question marks over the new-year form of Djokovic and Nadal.
Djokovic did not play in his exhibition final in Abu Dhabi two weekends ago because of illness and lost to Ivo Karlovic in his only warm-up tournament in Doha.
The world No 1 faces a tricky opening match against Slovenia's Aljaz Bedene, who is hoping to be granted a British passport this year, having been based in Britain for seven years. Bedene beat two top 20 players en route to last weekend's Chennai final and has won three matches in qualifying this week.
Nadal hardly played in the last six months of 2014 because of a wrist injury and appendicitis and is still suffering from back problems. The Spaniard lost to Murray in his only match in Abu Dhabi and to Michael Berrer, a qualifier, in his only singles outing in Doha. "I don't consider myself one of the favourites here," Nadal said yesterday. "I would be lying if I say I feel that I am ready to win."
Murray said that some of the younger players who emerged last year, like Kei Nishikori, Grigor Dimitrov and Milos Raonic, were a threat. He added: "A lot of guys can make big improvements in the off-season if they have five or six weeks' training to work on things and get physically stronger, so it will be an interesting tournament. The Australian Open normally throws up a few surprises."
Edmund, whose first-round opponent will be the world No 39, Steve Johnson of the United States, needed nearly two-and-a- half hours to beat Propoggia, who had strong vocal support from his home crowd. The Briton kept his composure after failing to serve out for the match when leading  5-3 in the decider.
"I didn't play 10 out of 10 tennis, but it was 10 out of 10 for competitiveness," Edmund said afterwards. "My serve got me out of trouble a few times. I didn't play my best but it was good enough to win."
Edmund said Murray had been very supportive. "He has given me the opportunity to train with him the last two years in the off-season and in between I have hit with him. He really wants me and Liam to do well. He is texting us and saying 'well done' and 'best of luck'. It's a nice feeling when someone like that wants you to do well."
Reuse content