Andy Murray will have one crucial piece of advice for Roger Federer when the 18-times Grand Slam champion plays in Scotland for the first time in his life later this year.  "Don't try the fried Mars bars," Murray said in announcing Federer's participation in the world No1's charity event in Glasgow in November. "I tried one of them for the first time last year. It was horrific. Stay away from them."
Murray revealed his coup in bringing Federer to Glasgow on 7 November at a launch in London of "Andy Murray Live 2017". Federer has never played in Scotland before. Since 2000 the only events in which he has competed in Britain have been Wimbledon and the World Tour Finals at the O2 Arena.
"Having Roger involved it's incredible for Scottish tennis fans to get the chance to see him playing there for the first time," Murray said. "It should be great. All of us involved in this event are very, very lucky that he's agreed to do it. I'm really looking forward to it."
Murray will be playing a match against Federer in Zurich in April in support of the Swiss player's own charitable foundation. "He asked me around the time of the French Open last year if I would go and play in his charity event, which is just after the Miami tournament," Murray said. "I agreed to it. He is kind of returning the favour in November."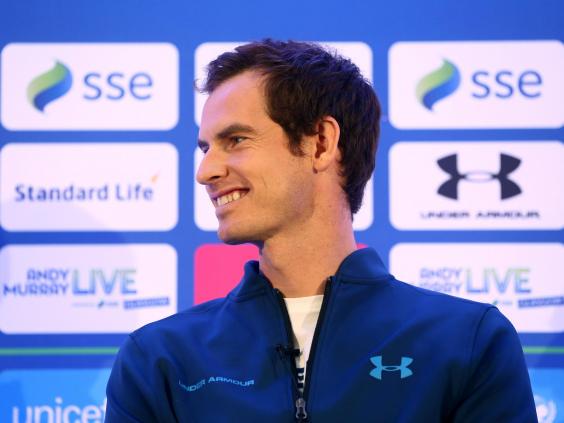 "Andy Murray Live" was first staged in Glasgow last year, with Jamie Murray, Grigor Dimitrov and Tim Henman among the participants. At this year's event the Murray brothers will take on Henman and Mansour Bahrami in a doubles challenge after the singles match between Federer and Andy Murray. The event is again taking place at the SSE Hydro in Glasgow. The 10,800 tickets went on sale today, with half of the seats costing just £25.
All proceeds from the event will go to charity. This year the money will be distributed between Unicef, the world's leading children's organisation, of which Murray is a UK ambassador, and a local Scottish charity which will be announced soon.
"Roger's obviously one of the best players who's ever played the game," Murray said. "It's not just how much he has won but also the way that he plays and the way that he carries himself. He's just really popular everywhere.  He said a few years ago that he wants to try to go to places where he's not been so that all his fans can watch him."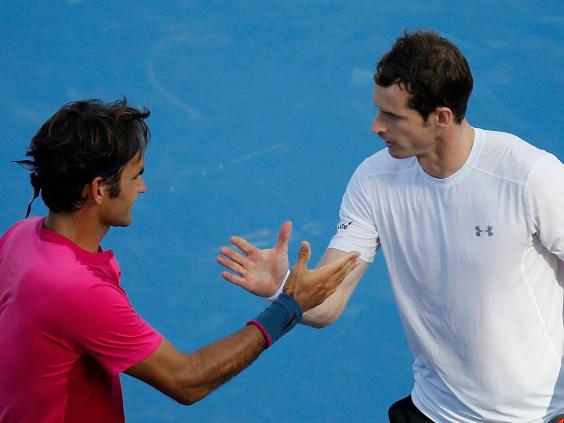 Murray added: "I've played him in a lot of big matches – the final at Wimbledon, the final at the Olympics, the final at the Australian Open, the final at the US Open. It's been great for me to get to compete against him. I've learned a lot from playing against him and from watching him since I was a kid.
"To get the opportunity to play against him and to compete against him has been great for my game. I've really enjoyed it. Obviously it's been hard because of how good he is, but I've loved competing against him and he's always been good to me away from the court as well. That's important too."
Asked about 35-year-old Federer's achievement in beating Rafael Nadal in the Australian Open final last month after taking a six-month break because of injury, Murray said: "In tennis we play so much for a lot of the year that actually sometimes coming into events fresh can also be a huge advantage. Roger and Rafa were both coming back after a pretty significant period of time out and they both played extremely well, so maybe that's something that we can all learn from moving forward."
Murray has taken a short break following his disappointingly early exit from the Australian Open but will return to competition later this month in Dubai, where Federer will also be playing.
"I'll leave two weeks today to go to Dubai and prepare for five or six days over there in warm weather," Murray said. "Dubai, Indian Wells and Miami are the next events I'm playing. I'm taking it a bit easy just now, just practising a little bit."