Andy Murray tweeted 'Bye bye Wayne... Good riddance' after American tennis player Wayne Odesnik was hit with a 15-year suspension for a second doping violation.
Odesnik, 29, who was banned for two years in 2010 for possession of human growth hormone, was found to have taken prohibited substances, including an anabolic steroid, after submitting out-of-competition urine samples in recent months.
"I don't know why on earth you would do it again," Murray said after reaching the quarter-finals of the BNP Paribas Open at Indian Wells. "The thing that's also disappointing is you hear, like, 'Oh, I have learned from my mistake, blah, blah, blah, blah.'
"It's good that he's off the tour now."
Murray backed those views with the following tweet yesterday afternoon...
Bye bye Wayne... Good riddance

— Andy Murray (@andy_murray) March 18, 2015
The South African-born Odesnik, currently ranked 267th, served only half his previous two-year ban because he cooperated with the International Tennis Federation (ITF).
Odesnik was shunned by some of his peers on tour after being punished for doping in 2010 and the subsequent perception that he might have tattled on other players.
"He clearly was taking something and trying to get an advantage," Murray said about the 29-year-old American. "It's good for tennis to get him off the tour and away from the tour, because we don't want that being part of the tour."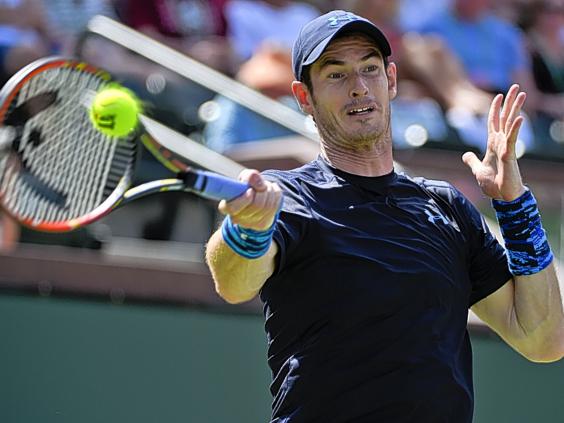 Murray said cheaters give the tour a bad name.
"It looks bad on everyone else. The anti-doping controls have got stricter, I believe, over the last few years. I would say we're doing a lot more than what we were," Murray said.
"I certainly feel I'm getting tested a lot more than what I was, many out-of-competition blood tests from the ITF and also the UK anti-doping, as well.
"I feel like it's an inconvenience getting woken up at 6:30 in the morning, but if it gets people that are cheating out of the sport when they are doing it, then I'm all for that."
Additional reporting by Reuters.
Reuse content