World No 1 Andy Murray has admitted that he may only have a "couple of years left" to compete at the top level of tennis but insists he will "make the most of every tournament" he takes part in.
The Scot, who will be aiming to win a third Wimbledon title at the All England Club next month, turned 30 in May but is just one out of the sport's top five players to still be competing in their 30s.
His old rival Novak Djokovic also reached 30 in May while Spain's Rafael Nadal is 31 and Switzerland's Stan Wawrinka is 32.
At 35, Roger Federer is the group's oldest competitor and continues to defy expectation as he looks to add an eighth Wimbledon title to his name.
But despite the longevity enjoyed by his closest rivals, Murray has suggested that he would not be able to replicate their feats in the coming years and admitted his career could be drawing to a close now that he has reached 30.
"My coach, Ivan Lendl, was still competitive at the top until he was about 32 but, generally, over the past 20 to 30 years, normally by early 30s is when players have struggled to stay at the top," he told the BBC.
"I know some of the players have been doing really well until their mid-30s recently, but that might not be the case with me. Maybe the next couple of years are the last few where I have a chance to compete for the majors and the biggest tournaments.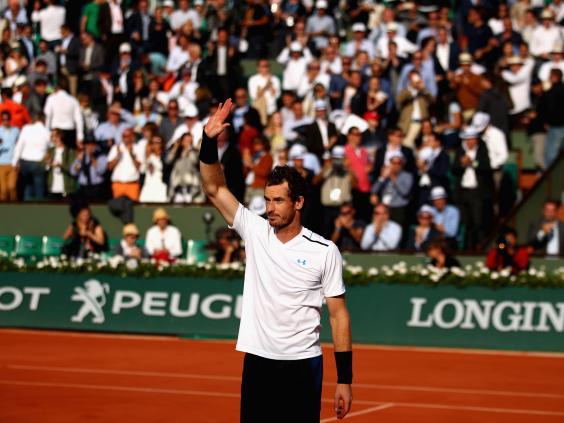 "Most of the players are travelling with physios now, spending a lot more time working in the gym to protect their bodies from the kind of pounding you give it on the court as well. I think some of that explains it."
The Scot added that uncertainty over his future the sport was forcing him to look at each event with a new perspective, stating he would "make the most of every tournament".
"I don't know how long I'm going to be playing for any more," he added. "I want to make the most of every tournament I compete in. If I'm going to be away from my family, I'm not going to do that and not do my best, be totally professional and take every tournament as seriously as I can.
Andy Murray's difficult start to 2017
Andy Murray's difficult start to 2017
1/11 Andy Murray's mixed start to the new season

After a superb end to 2016, World No 1 Andy Murray has endured something of a mixed start to 2017.

Getty

2/11 Qatar Open - Runner-up

Murray's incredible sequence of 28-straight victories was ended by Novak Djokovic in an epic Doha final. Murray won the second set but eventually lost 6-3, 5-7, 6-4 win in 2hr 54min.

Getty

3/11 Australian Open - 4th Round

Murray's hopes of winning a first Australian Open title were ended by World No 50 Mischa Zverev: the lowest-ranked player he had lost to at a Grand Slam since the 2006 Aussie Open.

Getty

4/11 Dubai Open - Champion

The Scot saw off Spaniard Fernando Verdasco in straight sets to win his first title of the season. But he failed to build on that form.

AFP/Getty

5/11 Indian Wells - 2nd Round

Murray was broken four times by the qualifier Vasek Pospisil, with the World No 129's serve-and-volley tactics catching Murray completely unaware.

Getty

6/11 Miami Open - Withdrew

Rocked by his defeat to Pospisil, Murray withdrew from the Miami Open because of an injury to his right elbow. "The focus is on getting ready for the clay-court season," he said.

Getty

7/11 Monte-Carlo Masters - 3rd Round

The results on clay were not any better than what came before. Murray lost in Monte Carlo on only his second match, to the clay-court specialist Albert Ramos-Vinolas.

Getty

8/11 Barcelona Open - Semi-finals

Victories over Feliciano López and revenge against Ramos-Vinolas offered hope that Murray was returning to form. But defeat in the semi-finals followed, to the promising Dominic Thiem.

AFP/Getty

9/11 Madrid Open - 3rd Round

"There were a lot of things that weren't particularly good today," Murray remarked after making 55 unforced errors to the 20-year-old Borna Coric. He lost in straight-sets, 6-3 6-3.

Getty

10/11 Italian Open - 2nd Round

Murray failed to win a single match at the Italian Open, which he won in 2016. World No 29 Fabio Fognini produced one of the finest performances of his career to win 6-2 6-4.

Getty

11/11 French Open - Semi-finals

Murray was unable to repeat his performance in 2016, when he reached the final, but he began to grow into some form in Paris. Beat the likes of Juan Martin del Potro, Karen Khachanov and Kei Nishikori in impressive fashion before eventually running out of gas against Stan Wawrinka, in an epic five-setter.

Getty
"I'll continue to play and so long as my body is fine. I would like to hope that I would continue to do that whilst I'm still enjoying it.
"I enjoy being away from the court. I have a family now - I have more interests away from the court than I did in my early 20s or mid 20s - so obviously it will be sad to stop. But I think I'll be all right."
After attaining the No 1 status late last year Murray struggled to perform in the new season, suffering a number of surprise defeats on tour.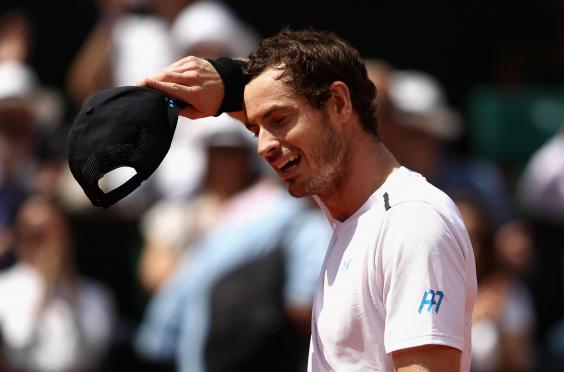 He was notably beaten in the round of 64 at the BNP Paribas Open by world No 129 Vasek Pospisil in March and, prior to that, lost to Mischa Zverev in the round of 16 at the Australian Open.
Murray went on to gradually rediscover his form, though, and reached the semi-finals of the French Open  before losing 7-6, 3-6, 7-5, 6-7, 1-6 to Wawrinka.
His attention now turns to Wimbledon, which begins on 3 July, and the defending champion has admitted that expectations will be high that he can retain his title.
"For me, it is obviously always going to be the biggest tournament during the year," said Murray.
"A lot of pressure comes with it as well. There's a lot of expectation during this period, so it can be a bit stressful - but I'm able to get away from that as well because I'm at home, I'm sleeping in my own bed and I have all my family around me.
"I'm older and more experienced in dealing with it. The pressure and stress that goes with it maybe doesn't affect me quite as much when I was younger."
Reuse content