So far, so good. Andy Murray knows that he will finish the year as world No 1 if he matches Novak Djokovic's results at the Barclays ATP World Tour Finals and the Scot emulated his great rival by winning his opening match here in London.
A 6-3, 6-2 victory over Marin Cilic put Murray in pole position to qualify for Saturday's semi-finals, though the round-robin format of this competition ensures that he still has plenty of work to do. His next match will be on Wednesday against Kei Nishikori, who was the last man to beat him in tournament competition, at the US Open two months ago. The 26-year-old Japanese began his own campaign at the year-end tournament by crushing Stan Wawrinka 6-2, 6-3.
There have been times, both at Wimbledon and here at the O2 Arena, when the crowd's support for Murray has been less than clear-cut, especially when Roger Federer has been on the other side of the net, but on this occasion the public's affection for the country's first world No 1 in singles appeared unequivocal.
How appropriate it was that the first time the Wimbledon champion walked on to a court as the world No 1 was in front of his home fans, who gave him a thunderous reception. Murray has rarely played his best tennis at this event in recent years, but he responded to the crowd's support with a performance full of controlled aggression and splendid shot-making.
"It was obviously a great reception," Murray said afterwards. "There was a really, really good atmosphere tonight. Obviously it was nice to play in that stadium with the crowd like that. It obviously helps. After a long few months, it's nice to know that I'm going to be finishing the year playing in that sort of atmosphere. It helps you get up for the matches a bit more as well."
Cilic, who has just started working with Murray's former coach Jonas Bjorkman, is one of only three players who have beaten the Scot in the last five months and has enjoyed a fine finish to the season. However, Murray has been in even more irresistible form of late. Having arrived here after winning four titles in a row, he took his run to 20 successive victories with another emphatic performance.
Sartorially most of the flair might have been on Cilic's side of the net – while Murray was kitted out in conservative black and dark green his opponent's blue top was offset by garish shorts in yellow, black and white – but most of the telling tennis was played by the Scot.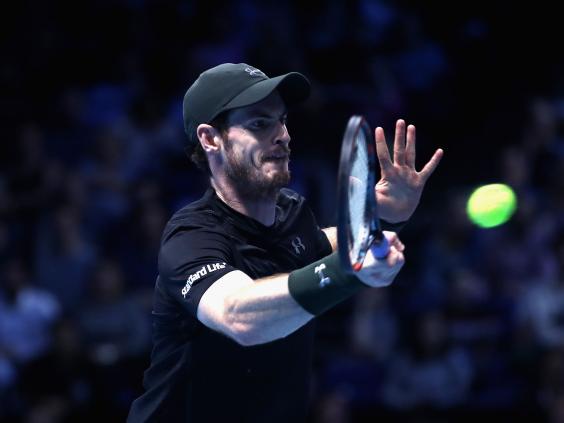 Cilic's cracking serves and bludgeoning forehands can make him a dangerous opponent, but Murray soaked up most of the world No 7's best shots and bounced back off the ropes to deliver some decisive blows of his own.
For the first five games, nevertheless, both players struggled to hold serve. Murray served his way out of trouble from 15-40 down in the opening game, broke to go 2-0 up when Cilic put a loose forehand in the net but then dropped his own serve after missing two forehands.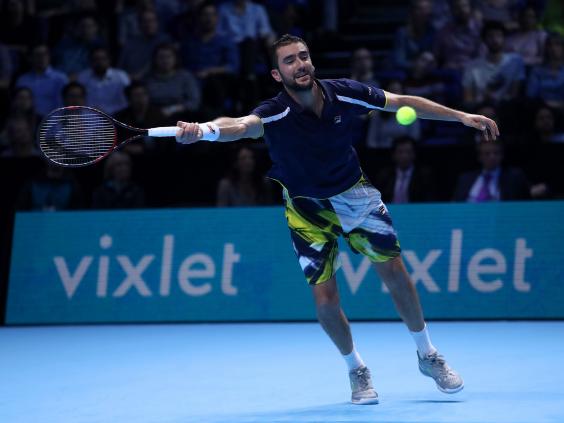 Two more forehand errors by Cilic gave Murray a second break to lead 3-1 and in the following game the home favourite saved a break point with an ace, which proved to be a turning point. After 46 minutes Murray served out for the set.
By now Murray was flying and at 2-2 in the second set he put Cilic's serve under more pressure. At 15-40 the Croatian saved a first break point with an ace but on the second Murray cracked a thumping forehand winner.
Two games later Murray broke for the fourth and last time to give himself the chance to serve out for the match. A Cilic forehand in the net on the Scot's first match point secured his victory after just an hour and a half. It was the perfect start to the tournament for Murray and all his supporters.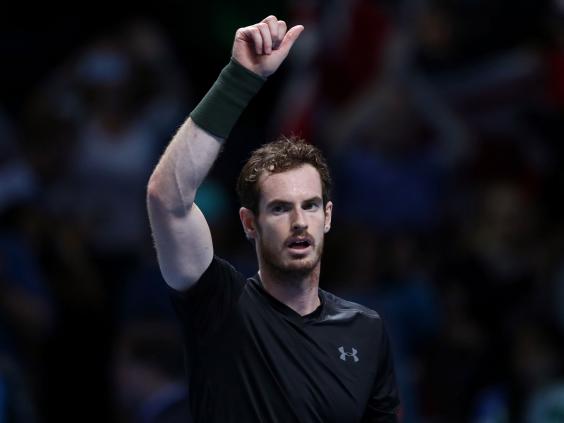 Murray said afterwards that the world No 1 ranking, which he inherited from Djokovic last week, had not been on his mind. "I haven't thought about it much the last few days," he said. "It didn't change much for me."
Earlier in the day Nishikori needed little more than an hour to beat Wawrinka in a surprisingly one-sided contest. Wawrinka has been suffering with a knee problem of late and looked sluggish and out-of-sorts from the start, though he insisted afterwards that the defeat could yet kick-start his campaign here.
Reuse content