Andy Murray, who lost his opening match to Kei Nishikori 4-6, 4-6 takes on Milos Raonic, who was defeated by Roger Federer 1-6, 6-7, in the second-chance encounter.
In most tournaments losing a match means you're out. Not at the World Tour Finals. On one hand it reminds me of kids' competitions where everyone had a chance to redeem themselves, on the other it adds a whole new level of excitement.
At first glance it seems like both Murray and Raonic have to win today to keep themselves alive. Well, not necessarily.
Their fate will be decided before they even start playing. If Federer defeats Kei Nishikori, Murray will need to win tonight. If Nishikori is victorious, it could still be anyone's game (provided Murray beats Federer in the next round and Raonic loses to Nishikori).
The same goes for Raonic. If Nishikori loses today he doesn't necessarily need to win to go through (but he would have to beat Nishikori and hope Murray loses to Federer). Then it would all depend on the percentage of sets and games won.
It's seems unlikely, but we've seen it happen before, most recently at the WTA World Tour Finals in Shanghai, when Agnieszka Radwanska qualified for the semi-finals having only won one match in the round robin.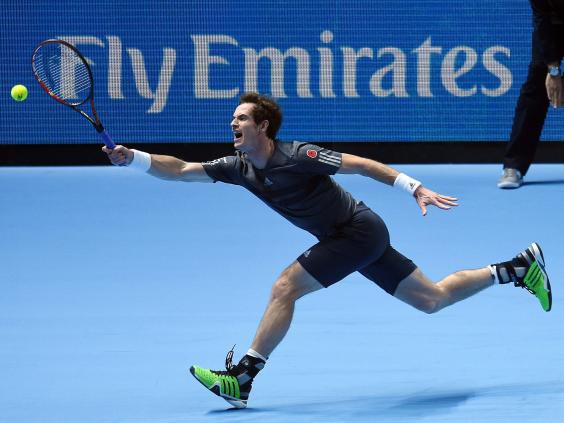 But let's go back to plan A. Aiming for a win, Murray will have to rediscover the form he found before the tournament, which led him to three titles shortly before the London showdown.
Raonic will again rely on his huge serve, which has been problematic for Murray in the past as he leads 3-1 in the head-to-head count.
For the Canadian 2014 marked his breakthrough as he reached his first Grand Slam semi final at Wimbledon and as a result climbed to a career-high world no 6. ranking.
START: Tuesday, not before 8pm
PAST MEETINGS:
2014- Indian Wells (Hard) Raonic won 4-6, 7-5, 6-3
2012- Tokyo (Hard) Raonic won 6-3, 6-7, 7-6
2012- US Open (Hard) Murray won 6-4, 6-4, 6-2
STATS:
Raonic finished the 2013 season ranked 11 and broke into the top 10 in April.
Murray currently ranked 6, fell out of the top 10 for the first time since 2008, earlier this year.
Raonic was one of the last to qualify to the tournament on October 31.
Raonic has the 5th fastest serve in history at 155.3 mph, while Murray sits in 20th with 145 mph.
ODDS:
Murray to win 1.66
Raonic to win 2.24
TV/Radio: Sky Sports 3/ BBC Radio 5
Reuse content