Three years after Andy Murray joined Ivan Lendl as the only men to win their first Grand Slam titles after losing four finals, the Scot will attempt to carve another place for himself in the sport's history books here this weekend. When Murray plays in Sunday's final against the winner of Friday's meeting between Novak Djokovic and Stan Wawrinka, he will be aiming to become the first man in the Open era to win the Australian Open after losing his first three finals.
The Scot has given himself the opportunity with a series of stunning performances, the latest of which came against Tomas Berdych today. Murray won their semi-final 6-7, 6-0, 6-3, 7-5 to reach the eighth Grand Slam final of his career. It will be the fourth time in the last six years that he has contested the final here, following his losses to Roger Federer in 2010 and to Djokovic in 2011 and 2013.
Whether or not Murray is back to his very best might not be answered until Sunday, but the Scot has reached the final with three hugely impressive victories this week. He beat Grigor Dimitrov, his conqueror at Wimbledon last summer, with a superb display of power and athleticism, gave the young Australian Nick Kyrgios a tactical masterclass and beat Berdych, who had won six of their previous 10 meetings, with a show of controlled aggression and mental strength.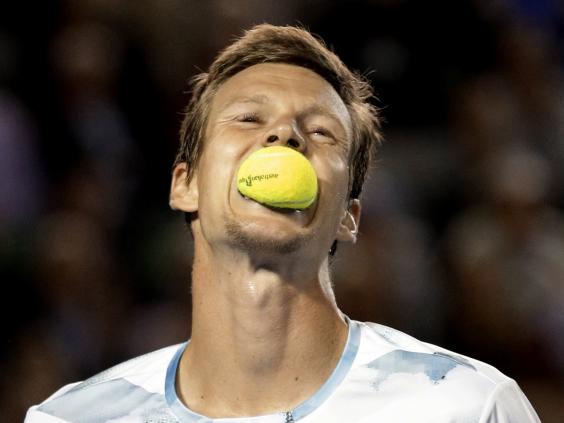 The biggest mistake that Berdych made was to mutter something under his breath – he claimed he simply said "Well done, Tomas" – as he passed Murray at the umpire's chair after winning a 76-minute first set on a tie-break. Murray is never more dangerous than when he is angry and the heightened tensions surrounding Berdych's coach, Dani Vallverdu, who used to work with the Scot, seemed to motivate him even more.
Murray came out with all guns firing at the start of the second set, which he won in just 30 minutes as he stole the momentum with some wonderfully aggressive play. Berdych had won 49 service games in a row until Murray broke him at the end of the first set, which proved to be the first of six breaks by the Scot. He broke in the sixth game of the third set and in the 11th game of the fourth before serving out each time.
The old Murray was still there, outfoxing his opponent with deft slices, exquisite lobs and thrilling counter-attacking, but for the most part the world No 6 took the game to his opponent, knocking him out of his stride with the sheer brilliance of his shot-making. With the doubts that surrounded his fitness following back surgery now firmly behind him, Murray showed once again that almost nobody lasts the distance better than he does.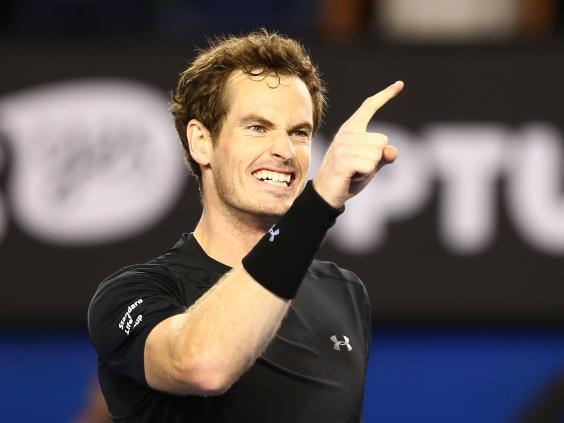 Berdych had knocked out Rafael Nadal in the previous round, ending his record-equalling run of 17 successive defeats to the Spaniard. However, he might now reflect on the fact that the last five players to beat Nadal in a Grand Slam tournament have all gone on to lose their next match.
"I played very, very well tonight," Murray said. "I thought the beginning of the match he started out well. I was a little bit tentative at the beginning. Towards the end of the first set I started to come into it more, be more aggressive. Then in the second set I just picked up from how I was playing at the end of the first."
Murray said that losing three finals here had been "disappointing", but he added: "Making four finals is a very, very difficult thing to do. I'm proud of my record here. I'll try my best on Sunday. I'll go in with the best tactics possible, prepare well, have a couple of days' rest and recover as best I can. All I can do is give my best. If it's enough, great. If not, I literally couldn't have done anything more to put myself in a better position come Sunday."
Remarkably, after all the talk last year of a new generation of players breaking through, the world rankings are likely to have a familiar look when they are updated on Monday. Unless Wawrinka wins the title here, next week's top four will comprise Djokovic, Federer, Nadal and Murray.
Reuse content