Lleyton Hewitt's farewell at his home Grand Slam tournament was always going to be emotional but the former world No 1 kept the tears to a minimum as he made a dignified departure yesterday.
Playing in his 20th successive Australian Open, Hewitt was beaten 6-2, 6-4, 6-4 by David Ferrer, after which he thanked the crowd for their support over the years and watched a series of tributes on the big screen by fellow players, including Roger Federer and Andy Murray. Hewitt was joined on court and at his press conference by his three children following his final singles match.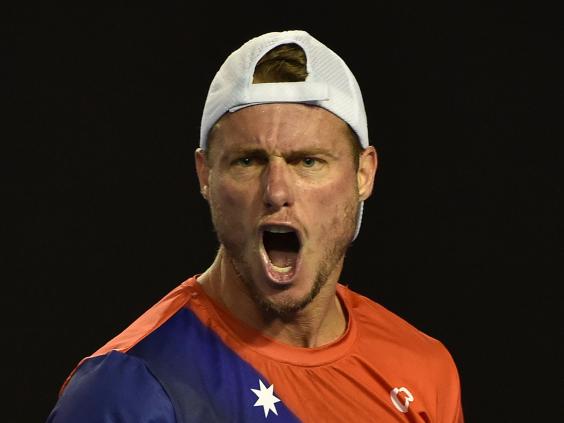 "It was an unbelievable atmosphere," Hewitt said. "A couple of the roars during the match were as loud as I've ever played in front of. I was getting goosebumps. Just watching the video and hearing those great players talk about you in that light was pretty emotional.
"Especially when I got back in the locker room, I guess that hits you a little bit more then. When I'm with my close friends and coaching staff that have helped me out so much, it's a strange feeling. You're disappointed not to keep going, but proud of everything we've done as well.
"I've loved every minute of playing for Australia, wearing the green and gold – and not just when we play Davis Cup. I pride myself on being an Australian throughout the year and representing our great country."
Hewitt was asked what he felt about players being asked about this week's match-fixing allegations. "I know my name's now been thrown into it," he said. "I don't think anyone here would think that I've done anything, corruption or match-fixing. It's just absurd. For anyone that tries to go any further with it, then good luck. Take me on with it."
Reuse content