Marin Cilic is looking forward to the day when he will climb into the hills above Medjugorje and give thanks.
The 26-year-old Croat's hometown has a population of fewer than 5,000 but has been a place of pilgrimage for millions of Catholics ever since 1981, when two local teenagers first reported a series of apparitions by the Virgin Mary.
A deeply religious man, Cilic has been yearning to visit the place following his remarkable victory at the US Open two months ago. "I get a spiritual feeling when I go home," he said. "I just feel better when I go there, even for two or three days. I just fill myself with energy. It makes me feel positive.
"At the end of the final [in New York] that was my desire – to visit the small hill where she first appeared. But there were so many people around when I first went home that I didn't have time. I will leave that for [later this month], when I will go back again."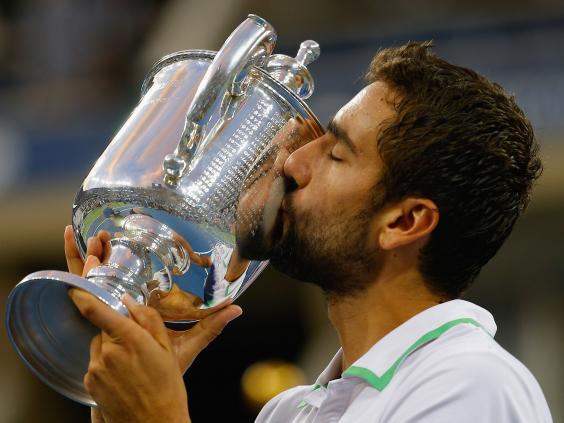 When Cilic first returned to Medjugorje a week after his triumph at Flushing Meadows he was stunned by the welcome he received. "There was a huge celebration, a huge reception for me," he said. "There were between 30,000 and 40,000 people there, which is amazing because it's a small place. They took me through the streets in a 'Popemobile'. Everybody was waiting for me. I had an escort of 80 motorcycle riders in front of me. It was just unreal.
"People were extremely proud and very happy. Croatia is a small country and we haven't had great sporting successes in the last four or five years."
Cilic has sometimes struggled to come to terms with his achievement since claiming his first Grand Slam title, a victory which has earned him his debut in next week's Barclays ATP World Tour Finals in London. In beating Tomas Berdych, Roger Federer and Kei Nishikori in straight sets in his last three matches in New York, the world No 16 became the lowest-ranked men's champion at the US Open for 12 years.
Cilic's career had appeared to have stalled following his run to the semi-finals of the Australian Open in 2010 and his breakthrough into the world's top 10 later that year. Three comparatively fallow seasons followed. When he served a four-month ban last year for a drugs offence, having inadvertently ingested a banned stimulant after taking glucose tablets, he dropped out of the world's top 40.
Even when Cilic won minor titles in Zagreb and Delray Beach at the start of this year after his return there was little indication of what was to follow at Flushing Meadows, though his coach, Goran Ivanisevic, always believed in him.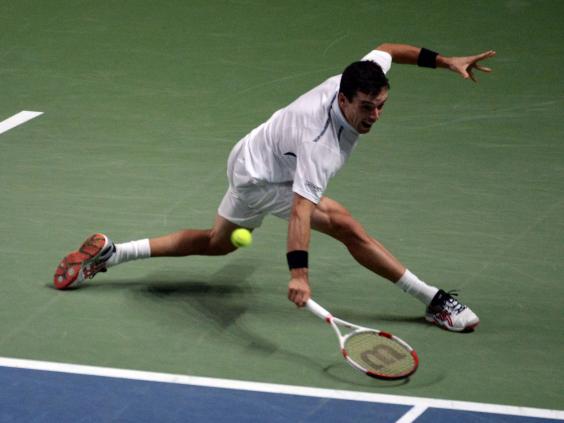 The day after the New York final Cilic admitted that there were times when he felt like he was "on another planet". Even now he said: "Some days I just wake up or I think out of nowhere: 'Oh my God, I just won a Grand Slam. It's incredible.'
"Then I think how much I was waiting for it and working for it. It came suddenly, but it wasn't completely unexpected. I was hoping that I would do it and I was feeling that I could do it one day. What you don't expect is to do it the first time you are in a final. You think the scenario might be that you will make the semis a couple of times and then get to the final once or twice, just to break that ice, before you actually win it.
"Everything is different for me now on the court, too. I think to myself: 'I won a Grand Slam. I need to do well on the court.' There are more expectations on myself, but that's positive. It drives me every day. It drives me to get to the top of my game."
Cilic, who returns to competition in London after pulling out of last week's Paris Masters with an arm injury, said he was determined to prove that his form in the second week at Flushing Meadows "wasn't just a once-in-a-lifetime experience". His results since then have been patchy and he admitted: "It will be difficult to recreate that feeling. Even in New York it wasn't like that at the beginning of the tournament. It was just a question of getting in the groove and playing better and better day after day."
Thoughtful and softly spoken, Cilic has already discovered how much life has changed off the court. "When I went home I visited a  supermarket next to my apartment to buy something," he said. "There was a group of schoolchildren there and I ended up staying there for 20 minutes posing for photographs and signing autographs. It was fun.
"Of course, I still want to have my own time for myself, but when people want to have a photograph with me that's not a problem. It's three seconds to make them happy."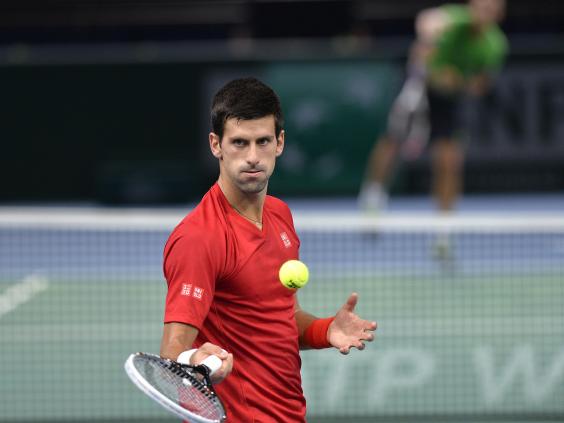 Cilic took up invitations to visit the president of Croatia and the mayor of Zagreb when he returned home, while among the hundreds of congratulatory messages he received was a text from one of Croatia's biggest sporting stars, Janica Kostelic, who won three skiing gold medals at the 2002 Winter Olympics. "She said: 'I hope you're going to get a moment to yourself so that you can realise what you have done,' Cilic related. "She wished me all the best, things like that. She said she was very happy for me."
The world No 1 Novak Djokovic, meanwhile, has given advice on coping with fame. "I know things will change media-wise," Cilic said. "In Croatia and the Balkan region they have this view that if you are not the best you are not so good. You always have to improve your results, so I feel the media are always putting a lot of pressure on sportspeople. I just talked to Novak about that. He advised me to pay more attention to all those things. But I still want to do things my own way."
Reuse content