A lot of people think this game is about Jerzy Janowicz's serve. It's not. It's about Andy Murray's serve and Janowicz's mind. If Murray can maintain his service he should win because when it comes down to tie-breaks the guy with the greater quality usually beats the guy with the bigger serve. But a lot depends on how Janowicz handles the enormity of being in a Wimbledon semi-final.
The Pole has had a brilliant tournament. He was always a dark horse but, holy mackerel, when he looked at the draw and saw Roger Federer and Rafael Nadal in his quarter he must have begun planning where to go this weekend – there is some nice sightseeing in London, and some great restaurants! Instead he is in his first Grand Slam semi-final. If he goes to pieces Murray wins in straights sets. If he keeps his head, it is going to be tough for Andy.
Janowicz has only dropped two sets so far and those big booming serves have nailed opponents. In the quarter-final he served as fast as 140mph and fired 30 aces in three sets. His second serve averaged 115mph! Sixty per cent of his serves were not returned. On grass, when a guy serves like that, and has a forehand like his, he's a handful.
But Murray is one of the best returners on the circuit and has a superb all-round game. Janowicz is going to find a lot more balls coming back at him, with pace. Even so, if it was a best-of-three sets match I would be concerned for Andy. When Janowicz beat Andy in Paris last autumn it was over three sets. Playing over five gives Andy more of a chance because it is harder for the lower-ranking players to maintain their intensity over the longer stretch – as was shown in Murray's quarter-final with Fernando Verdasco. The players would have been back in the locker room in a best-of three when, suddenly, Verdasco dipped and gave Andy a foothold back in the tie, Which reminds me, if Martina Navratilova had her way and the men played best-of-three, Andy would now be out of Wimbledon and the fans would have been denied a classic match.
I thought that quarter-final showed Andy's maturity, physically and mentally. He and his support team have done a fantastic job getting him into shape to chase down every ball deep into a five-set match. He's also stronger mentally. There was a time, as recent as two or three years ago, when he would have thrown the towel in faced with a scenario like that.
It was Andy's self-belief that won that match, not the serve, the groundstrokes, or the movement. There was so much pressure out there on him, for more than three hours and against an opponent who played very well but Murray stayed strong.
The team he has around him now have applied the finishing touches to a man who can be a champion. Now he has to take the next step. If he is unable to break Janowicz's serve – and not many people have – then he has to concentrate on holding his and biding his time until the tie-breaks. Remember, his own serve is a weapon too, Murray can blast it at 130mph. There is no shame in winning 7-6, 7-6, 7-6. At Grand Slam time it's all about winning, not how you win.
The big match: Janowicz v Murray
J Janowicz/A Murray
Polish Nationality British
22 Age 26
Lodz, Pol Residence London, Eng
Right-handed Plays Right-handed
6ft 8in Height 6ft 3in
22 World ranking 2
0 Career titles 27
$1.16m Prize-money $27.33m
7-1 Wimbledon record (W-L) 35-7
SF (2013) Wimbledon best F (2012)
1 Head-to-head wins 1
Nick's prediction I can't call this one because I can't get into Janowicz's mind. Either Janowicz in three sets, or Murray in five
Thought for the day: Watch out for size explosion and the Asian stars
One of the aspects of running an academy for promising players is that it gives you advance notice of some trends in the game. When we began most of the players were American, as word got around, and tennis became more popular globally, the students came from farther afield.
There was a period when we had a lot of players arriving from eastern Europe, like Monica Seles, and Russia, such as Anna Kournikova. Now we get a lot of students from Asia, especially from Japan, China and India. Mark my words, in a few years there will be a lot more players from those countries in the top 100. Li Na and Kei Nishikori are the outriders. Tennis is now a world-wide sport. We still get Americans, but tennis is an expensive sport and a lot of the good athletes are lost to other, cheaper sports, especially team sports where costs are spread.
The other trend is size. I've noticed for a while that students have been getting bigger and that has since filtered through to the adult game. It is a power game now. Look at the height profiles, and body shapes, of players now and compare it with the little spindly guys and gals of 20-25 years ago. Okay, there were big fellas and ladies then as well, but they were the exception. Now they are the rule.
Coaching report: Flipkens paid price of staying with slice
When a boxer is being punched on the nose all the time, a pitcher is being sent out of the ballpark, or one of your soccer teams keeps conceding goals, what do they do? They change the strategy.
Watching Kirsten Flipkens I could not understand why she did not change her approach. Marion Bartoli was punching her on the nose point after point, yet she just kept paying the same way, slice after slice after slice. In that first set only once did she go for a backhand and she sent it wide. Once Bartoli realised she was not going to play any offensive strokes on her backhand she could just knock the hell out of those slices. By all means play a slice, but not 99.9 per cent of the time. It is an option, something to drop into the mix with all the other shots. As it was she played 10 winners all match. That's never going to be enough.
Maybe the occasion so overwhelmed her that she could not think straight and her mind just froze. She had obviously decided on this strategy to try and use the slice to move Bartoli into areas she did not want to be in, but once it became clear that the French woman had read and countered it she needed to make a change. Whether you are in sports, in business, or studying at school, if what you are doing isn't working you need to change it.
At 27 Flipkens should have enough experience to be able to think on her feet and do that. Hopefully she will learn from this and come back stronger. She has shown she has character in the way she has recovered from her problems last year when she had those blood clots, slipped down the rankings and had her funding cut. I hope she comes back and does well next year because she won't want this to be her last memory of Centre Court.
You can follow live, game-by-game coverage of Novak Djokovic v Juan Martin del Potro by clicking here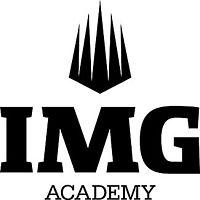 Reuse content