Roger Federer has said that he is uncertain he will play at the 2017 French Open, just weeks after he announced he was taking a two-month break during the clay-court swing lasting until the beginning of Roland-Garros.
Federer's start to the 2017 season has exceeded all expectations, with the 35-year-old returning from knee surgery to win the Australian Open – his 18th Grand Slam – as well as Indian Wells and the Miami Open.
But after he beat Rafael Nadal in Florida he decided to take an eight-week break from the ATP Tour to rest up ahead of the next Grand Slam. "Wimbledon has to be my biggest goal now," he said at the start of his two months away.
Federer vs Nadal, Miami Open final 2017 - in pictures
Federer vs Nadal, Miami Open final 2017 - in pictures
1/14 Roger Federer wins the Miami Open

Roger Federer denied Rafael Nadal a first Miami Open title as he powered his way to a straight-sets victory in Sunday's final.

Getty Images

2/14 The two veterans before the match

Federer was attempting to win his third Miami Open title; Nadal his first.

Getty

3/14 Federer starts brightly

Federer started the match in fine form, with his first serve averaging above 120mph.

Getty Images

4/14 Nadal fights fire with fire

But Nadal also came racing out the blocks, impressing with his powerful groundstrokes.

Getty Images

5/14 A powerful return of serve

Key to Federer's success at Indian Wells and Miami has been his aggressive return of serves, and Nadal seemed taken aback with how quickly he was stepping in to blast the ball back down the line.

Getty Images

6/14 Nadal broken

Eventually Nadal's serve was broken, with Federer taking a 1-0 lead.

Getty Images

7/14 Federer serves

The second set followed a similar pattern to the first, with Federer's serve magnificent.

Getty

8/14 Nadal in action

Again Nadal started well, but again he was broken late on during the set.

Getty

9/14 Federer races to return on his forehand

Federer forced an error to take a 5-4 lead and the opportunity to serve for the title.

Getty

10/14 Relief

Federer successfully served for the match and looked visibly moved to win his first Miami Open title in over a decade.

Getty Images

11/14 Crandon Park erupts

The ageing Crandon Park erupted when Federer sealed the title, despite large number of Latin America fans urging Nadal on.

Getty

12/14 Posing with the ballboys and girls

The champ poses for a celebratory picture.

Getty Images

13/14 Trophy time

And there is a burst of orange ticker-tape when he collects his trophy.

Getty Images

14/14 Success

Victory means Federer has now completed the Sunshine Double three times in his career.

Getty Images
And now Federer has admitted he could miss the French Open for a second successive campaign, although he still maintains that he 'thinks' he will play.
"I don't think I will skip it, but I will have to see in, say, four or five weeks how I feel when I get on the clay and how my mood is then," Federer told CNN Sport.
"If I feel like I'm not 100% in it and that I'm (not) really fired up – and I believe that is something possible – then it would be better to skip it.
"Maybe the break is a long one, it will be 10 weeks until the grass which could be a bit long. But I think I will play the French."
This is far from Federer's first break from the Tour, with the Swiss legend forced to miss much of the 2016 season after undergoing arthroscopic surgery to repair a torn meniscus in his knee.
That injury and his subsequent surgery caused Federer to miss out on competing at both Roland-Garros and Flushing Meadows, which were the first two Grand Slam tournaments he had missed in his 18-years on the Tour.
Federer described his enforced lay-off at the end of last year as "absolutely the right decision – albeit a really tough one" and insisted that the thought of retiring never crossed his mind; either last season or winning this year's Australian Open.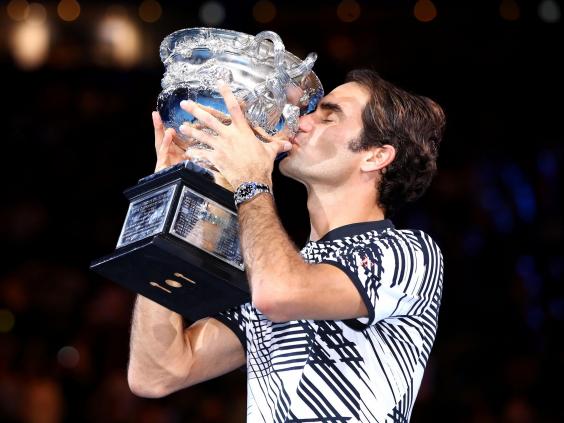 "Not really," Federer replied when asked if he had considered stepping away from the sport.
"I want to be healthy, I want to feel good, that's why even after Australia it was such a fairy-tale and you're right you could have just walked away and said 'How better can it get?'
"Well, it did get better, I won Indian Wells and Miami, so… I did it for the right reasons and I really didn't think of it after I won Australia."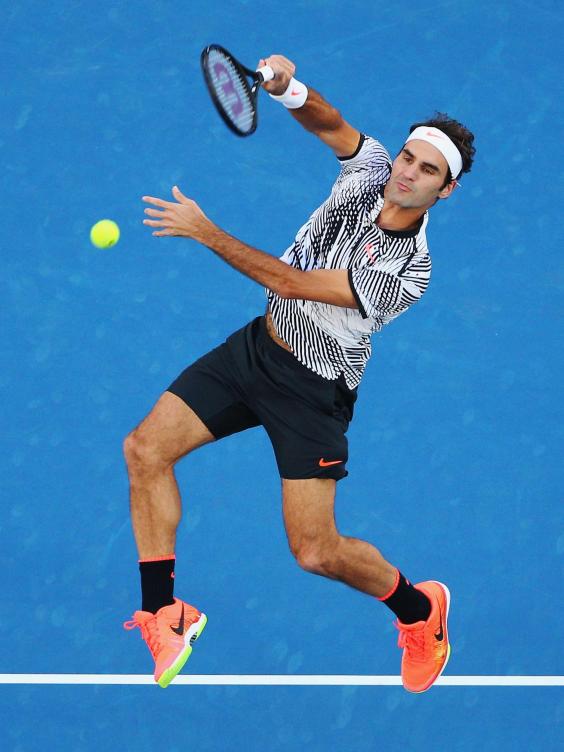 Those three tournament victories have seen Federer's ranking shot back down, after he had started the year as low as 17th in the world – his lowest career ranking since 2001.
Currently ranked number 4, many pundits have commented that it would be no surprise to see Federer overhaul Andy Murray at the top of the sport.
But the 35-year-old says his interest in reaching World Number One is waning.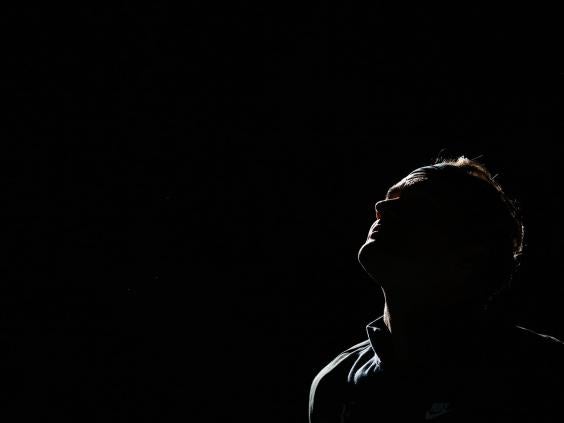 "If there's a chance for world number one ranking, that would be great but I need to have a discussion with Andy there," he added.
"I just don't think I can.  The stress and pressure that I have every single day from playing is a lot.
"So, I won't change anything, if it happens great and I really think it's a long, long shot - but who knows? I really hope I can do very well at Wimbledon and the US Open this year."
Reuse content