You would struggle to find a more ferocious competitor in women's tennis, but Serena Williams insists that the days when winning had become an obsession are over. Having achieved her goal of joining Chris Evert and Martina Navratilova on 18 Grand Slam titles by winning the US Open last summer, the world No 1 says she just wants to relax.
Even as she prepared to face Maria Sharapova in the final of the Australian Open, Williams was refusing to get carried away by the prospect of playing in her 23rd Grand Slam final.
"It started last year because I was so hyped on getting to 18 and I lost every Grand Slam early," she said of her new approach. "I didn't make it to any quarter-finals [until the US Open]. After Wimbledon I decided to not necessarily not care, but just relax. It all kind of came back for me after that. I think it's been working."
Being relaxed should not be confused with being unfocused. "It's great to have good intensity, and at the same time to keep calm and not get over worked up," Williams said. "That's what I've been working on – making sure I stay super, super intense, but not to a point where it affects my game. I'm always pumped up and always ready, but at the same time I'm like always, 'You need to stay calm at this moment and this point'."
Assuming she is not too affected by the virus which has troubled her this week – she lasted only five minutes on the practice court on Friday morning but returned in the afternoon – Williams will go into the final as the clear favourite thanks to her remarkable record against Sharapova.
Since losing their second and third meetings – in the finals of Wimbledon and the year-end championships in 2004 – Williams has beaten the Russian 15 times in a row and she has dropped only one set in their last 11 matches.
"Serena always gets psyched up for Maria, whether it's a pride thing or whatever it is," Evert told the New York Times. "She plays her best tennis against Maria, and the thing is they are both matched pretty evenly in power but when it comes to the first serve and when it comes to the moving, in terms of defence, Serena is better. And so Maria's game fits well with Serena's because Serena can outmove her and outserve her, and that's what she's done in the past."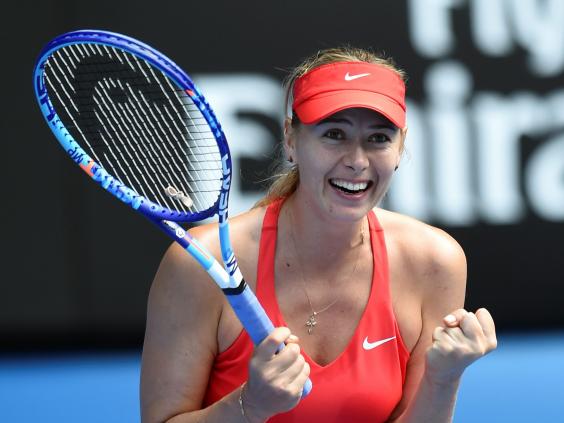 Sharapova, nevertheless, insisted that she would not let herself be intimidated by the head-to-head record. "I think my confidence should be pretty high going into a final of a Grand Slam, no matter who I'm facing and whether I've had a terrible record, to say the least, against someone," she said. "It doesn't matter. I got there for a reason. I belong in that spot. I will do everything I can to get the title."
What did Williams feel about her record against Sharapova? "I take a lot of pride in it," she said. "I think my game matches up well against her. I love playing her. I think it's fun. I love her intensity."
Sharapova has only one Australian Open title to her name compared with Williams' five but she loves playing here. "I've had really good matches and a good record here in Australia, even since the junior days," she said. "I've been able to carry it over as a professional. I've had many great memories on Rod Laver Arena. I've hopefully set myself up for another good one."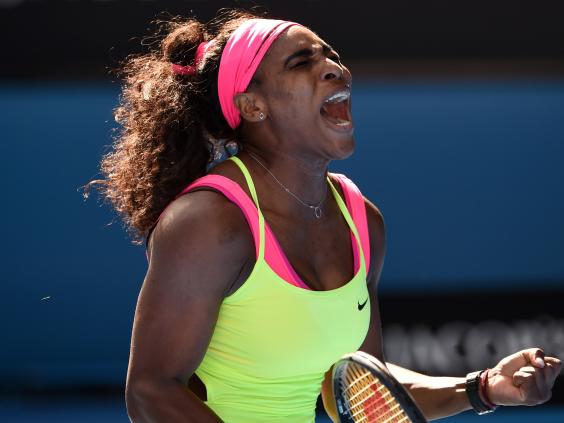 Williams, who won the last of her Australian titles five years ago, thinks the early stages of the match could be crucial. "I think it's going to be important for me to get off to a good start," she said. "If not, I'm going to be ready to fight. I think she really wants this. I can see that she wants to do well. She wants to improve her game. She wants to take it to the next level."
Reuse content