Tommy Haas probably knows the meaning of bad luck better than anyone in tennis, which is why the 39-year-old German will be taking nothing for granted when his case for a Wimbledon wild card comes up for discussion on Tuesday.
The All England Club's tennis sub-committee, which is chaired by Tim Henman, will be considering the usual collection of young hopefuls and players who have fallen on harder times as they decide which men and women will most deserve a free passage into the world's most famous tennis tournament, which begins in 14 days' time.
Haas will be hoping that Henman's committee will look kindly on his request given his exemplary attitude in fighting back from injuries throughout his long career. The former world No 2 began his latest comeback at the start of this year, having worked his way back to fitness after undergoing surgery for the ninth time last April.
Although Haas beat Roger Federer in Stuttgart last week in the latter's first match on grass this year, he has been unable to improve his ranking sufficiently to earn direct entry into Wimbledon. The current world No 252 was using a "protected" ranking to enter tournaments earlier this year but that has now run out.
Haas' latest visit to the operating theatre - following hip, ankle, elbow, shoulder and rotator cuff operations - was to repair a torn ligament in his right foot. The injury was sustained just when he had been getting back into the swing of things following a fourth shoulder operation two years earlier.
The German has never been one to complain and indeed considers himself lucky to have enjoyed the career he has had, but he told The Independent: "I've had some good years and some title wins here and there, but there have been long periods when I could never really advance in my career due to my injuries.
"When I have an injury it's never like a four to six-week treatment thing. It's always something like a tear that needs surgery. Maybe my body was just not meant for sport."
Haas considered retirement in the wake of some of his more recent injuries, but wanted to finish his career "on my own terms". He has won matches at five different tournaments this year and is the oldest man since Jimmy Connors in 1995 to have won on the main tour.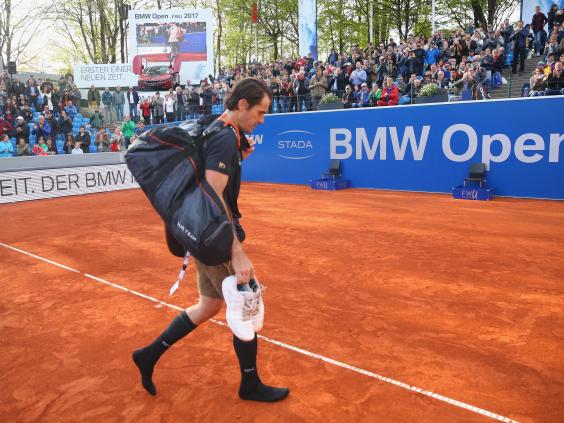 When he started the latest comeback, however, Haas must have thought nothing had changed. In his first match for 15 months, against Benoit Paire at the Australian Open, he retired after two sets because he was feeling unwell.
"If there were 25 things on a checklist of the illnesses or injuries you can have I'm probably only two or three away from having the full set," Haas said. "A couple of days before I played that match I just didn't feel right. I had some sore throat problems and went to the emergency room at the hospital twice.
"Then when I played the match I just couldn't get any air in my lungs. Ten days afterwards I almost felt like I was having a heart attack. I went to the hospital and they told me I had pneumonia, so I had another 12 or 13 days without working out, taking antibiotics, so that threw me in the gutter again."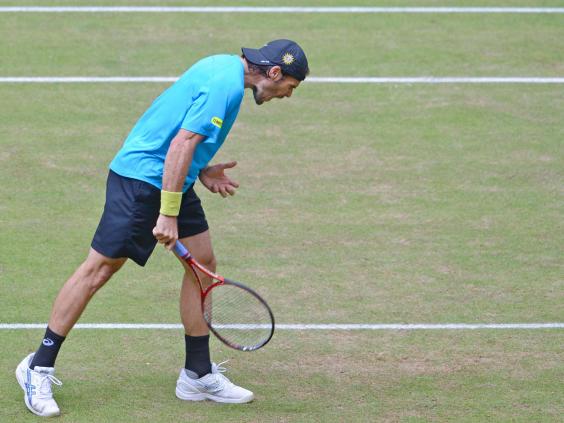 Despite that setback, however, Haas continued with his comeback plans, partly motivated by the wish for his six-year-old daughter, Valentina, to see him play, even if her one-year-old sister, Josephine, will be too young to appreciate it.
Haas had been recovering from hip surgery when Valentina was born in 2010. "I realised then that it would be kind of cool if my daughter could see me play," he said. "That became my next motivation and the next thing I knew I had an amazing year at the age of 34 and 35. I got to No 11 in the world again, which I had never thought possible.
"I've since had a couple more injuries, but now I say to myself: 'Maybe this was meant to be, because if my daughter sees me play this summer she'll really remember it.' She was only two and a half when she was in the stadium when I beat Novak Djokovic in Miami [in 2013], but she doesn't remember that. It would be nice for her to watch and be able to say: 'My Dad's out there competing'."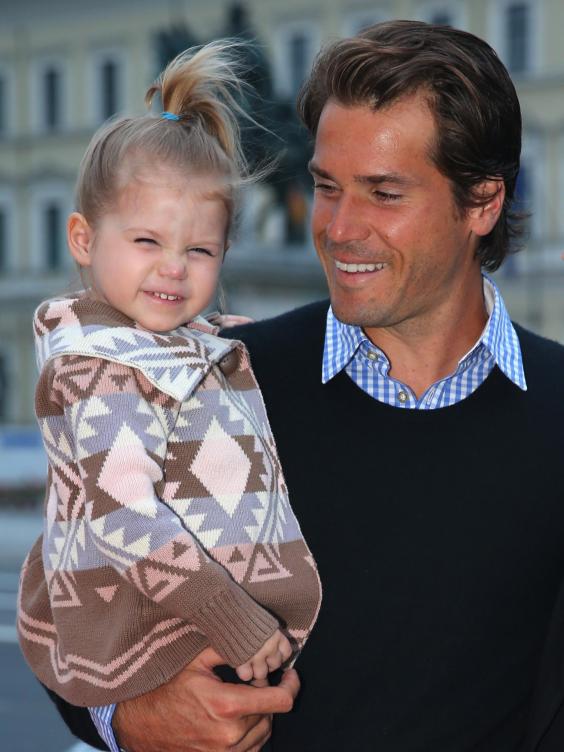 Haas reached his highest position in the world rankings 15 years ago and has won 15 titles. In his 59 appearances in Grand Slam tournaments he reached four semi-finals but never went further. He reached the Wimbledon semi-finals in 2009, losing to Federer after beating Djokovic in the quarter-finals.
"I've always felt that I've played really well on grass," Haas said. "I always felt that I had a good game for it, but a lot of times at Wimbledon I got really unlucky."
Haas' bad luck at Wimbledon included injury-enforced departures on three occasions. In 2001 he retired hurt in the fourth set against Wayne Black and in 2005 he accidentally trod on a ball during the warm-up against Janko Tipsarevic, tearing ligaments in his foot, and retired early in the second set.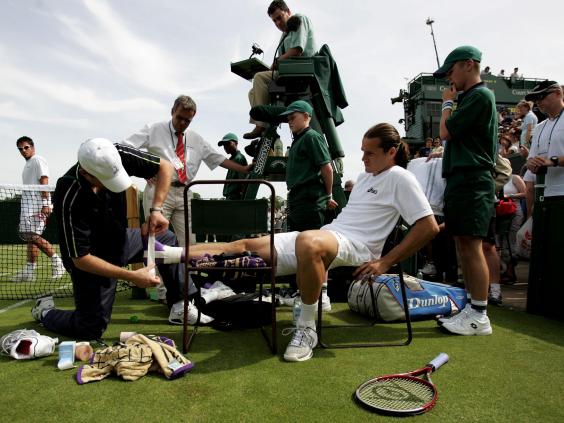 "When I think about that it still makes me sick," Haas said. "I was just serving back and forth and didn't see the ball. [On the video] you can see the ball kid looking in the other direction and the ball just stopping right where my foot landed. It swelled up like crazy afterwards."
Two years later Haas was due to face Federer for a place in the quarter-finals only to tear a stomach muscle, which forced him to withdraw. "It meant I missed the chance to play Roger on Centre Court," Haas said.
"That was very frustrating because I've always want to play on the big occasions –especially at that time, when I was still playing some really good tennis."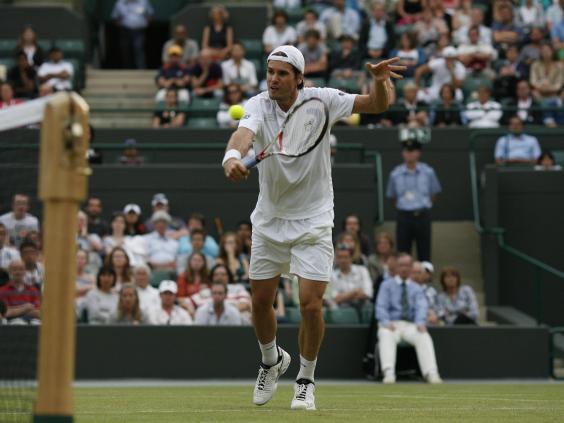 Haas made his Wimbledon debut 20 years ago this week, starting with a straight-sets victory over Norway's Christian Ruud, whose son, Casper, is currently the world No 108 and could in theory face the German at the All England Club next month.
In the second round Haas lost to Britain's Mark Petchey, who could presumably commentate on one of the German's matches this summer.
"That match against Mark Petchey was rain-delayed match and took three days to complete," Haas said.
"I was staying in a hotel in London. Driving back and forth and waiting round all day really got to me. If I had won I would have been playing Boris Becker in the third round, probably on Centre Court. That would have been a dream come true for me as I idolised Boris, but Petchey got the support from the Brits and I think the weather and the whole occasion got the better of me."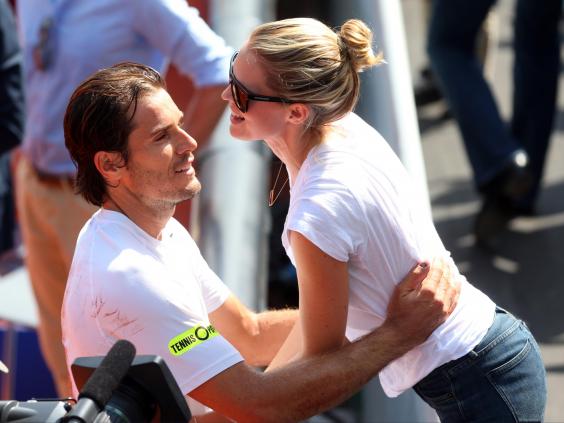 On his second visit to the All England Club, however, Haas realised another dream when he beat Andre Agassi in four sets in the second round. Haas had been based from an early age at the Florida academy founded by Nick Bollettieri, who was Agassi's coach when he won Wimbledon in 1992.
"Agassi was another guy I had idolised," Haas said. "When I was 15 I was his hitting partner and I went to a couple of tournaments with him. When Andre won Wimbledon I remember the big celebrations when he came back to the US. He wasn't at his best when I played him in 1998, but it was still Agassi and it was still Centre Court at Wimbledon."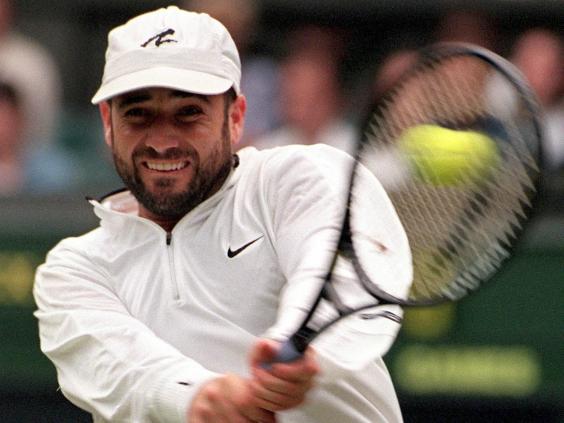 This being Tommy Haas, however, the next round brought disappointment as he lost to the Dutchman, John van Lottum, then the world No 99. The German's next two visits to Wimbledon also ended in third-round defeats against lower-ranked opponents, Wayne Arthurs (world No 163) in 1999 and Marc Rosset (No 33) in 2000.
Haas, who has already started his post-retirement job as tournament director at Indian Wells, smiled when asked whether we could believe, after so many comebacks, that this will definitely be his last. "Don't take it too seriously when I say it," he said.
"But I'm pretty sure this is going to be my last year. I just want to play some events that are close to my heart that I've played over the years and enjoy them one more time."
Reuse content