Andy Murray knows that you should never underestimate opponents in the highly competitive world of men's tennis, which is why he will tread into unfamiliar territory today at the US Open for the second time in three days.
If Murray had studied his draw before the tournament he might have expected to face two hardened professionals in Radek Stepanek and Fernando Verdasco in his second and third matches. Instead, the Scot had to beat Germany's Matthias Bachinger in the second round – he won their late-night encounter on Thursday 6-3, 6-3, 6-4 – and will face Russia's Andrey Kuznetsov in the third. Murray went into the tournament never having played either man in senior competition.
Kuznetsov, 23 and the world No 96, is not as inexperienced at this level as Bachinger, 27, who had never won a Grand Slam match until his victory over Stepanek, but the Russian's victories this week over America's Bradley Klahn and Spain's Verdasco were his first here. This summer's Wimbledon was previously the Grand Slam tournament where Kuznetsov had enjoyed the most success as he reached the third round with victories over Britain's Dan Evans and Spain's David Ferrer.
"Very similar situation [to Wimbledon]," Kuznetsov said after beating Verdasco. "First round I beat a local guy and then second round I play with a Spanish guy and beat him in five sets."
Murray watched some of Kuznetsov's victory over Verdasco in the company of his coaches, Amélie Mauresmo and Dani Vallverdu, and yesterday sought out a video recording of the match. He also remembers watching some of Kuznetsov's victory over Ferrer at Wimbledon.
"Those sorts of results happen," Murray said. "That's why you don't take anyone for granted. You would say it's a surprising result but the reality is that will happen at most tournaments. Upsets happen in all big sporting competitions. He played a very aggressive match and went for it. Ferrer was a bit off and that's what can happen.
"I haven't followed his progress that closely but he has obviously played some good tennis in the Slams this year. He is lasting well in the five-set matches because Verdasco is a pretty fit guy. He seems to be in good shape and it will be tough."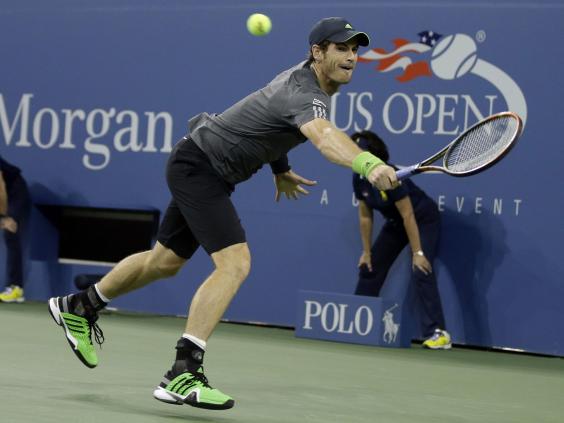 Murray's own fitness was a concern after he suffered severe cramps while playing Robin Haase in the heat of the day on Monday, but he came through against Bachinger without physical problems. He is still at a loss to explain his earlier difficulties.
"I have changed a few things, not so much what I'm eating but what I'm drinking," he said. "I'm making sure I have enough fluids down me and take a bit more salt to see if that helps. The conditions are tough and you need to make sure you are on top of everything before matches.
"I don't weigh food but I weigh myself three times a day I know exactly what my weight should be in the morning and in the evening. There were no fluctuations earlier in the week in terms of my weight. I had drunk enough but maybe something was missing. I will make sure I am on top of it for the rest of the tournament."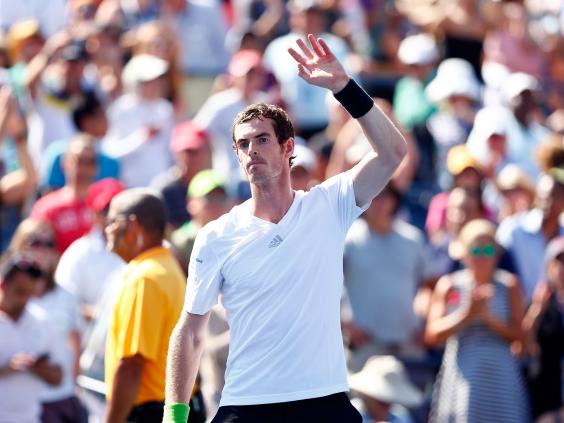 Murray looked in good shape against Bachinger. While it was much cooler, the match was played in a stiff breeze, which Murray mastered superbly. He was used to such conditions growing up in Scotland.
"I like playing in the wind," he said. "On that court it can get extremely windy. It goes in one direction all the time and you can get used to that and adjust. I've played well on that court in the wind. The more matches you play there you walk on the court knowing what to expect."
Like Murray, Kuznetsov comes from a family with a strong tennis background. He is coached by his father, and his brother is also a tennis coach.
The Russian said there were positive and negative aspects to being coached by his father. "When I was a child, I could speak to him whenever and get his advice," he said. "But sometimes it's a little bit difficult because we see each other at home, we see each other on the court. Every family argues, it's just the way it is. But we're OK. It's not like we're fighting every five minutes.
"Whenever I have the chance, I go somewhere else to do things on my own. I had a day off after I won my first match. I went with a friend to see the 9/11 memorial and the Statue of Liberty."