Novak Djokovic may not be the most popular player plying his trade but in winning his 10th Grand Slam title here he proved once again that he is the best. Although Roger Federer had the support of the overwhelming majority of the 24,000 spectators in Arthur Ashe Stadium, Djokovic focused on his task to win the US Open final 6-4, 5-7, 6-4, 6-4.
In a repeat of the scenario that played out at Wimbledon two months ago, Djokovic doused the fire with which Federer had set the tournament alight in the previous two weeks. The 34-year-old Swiss converted only four of his 23 break points as Djokovic underlined his status as both the most complete player in world tennis and its greatest defender. The 28-year-old Serb, who took six of his 13 opportunities to break serve, played the big points with the steely-eyed brilliance that has become his trademark.
In the past the public's overwhelming support for Federer or Rafael Nadal has got under Djokovic's skin, but he is a more mature figure these days. There were only one or two moments during the three hours and 20 minutes of a richly entertaining final on Sunday night when he seemed keen to remind the crowd who was winning.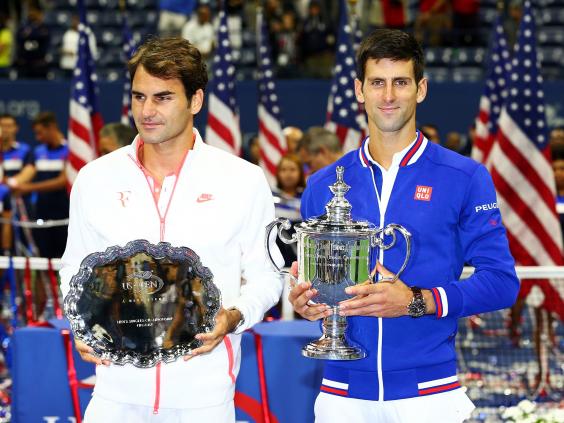 After all, there should be no stigma attached to the fact that Federer and Nadal, rather than Djokovic, have been the biggest draws in the sport for the last decade. The Swiss is widely acknowledged as the greatest player in history, while the Spaniard has been arguably the most charismatic, even if his stock has fallen in the last 15 months.
"There was a lot of support for Roger," Djokovic acknowledged after claiming his ninth title in the last 20 Grand Slam tournaments. "But I can't sit here and criticise the crowd. On the contrary, I think it's logical to expect that a great player and a champion like Roger has the majority of the support anywhere.
"I'm not there to judge who is supporting more or less. I'm there to play tennis. I accept the fact. Everybody has a choice to support a player that they want to support, and he absolutely deserves to have the support he does because of all the years and success that he had and the way he carries himself on and off the court."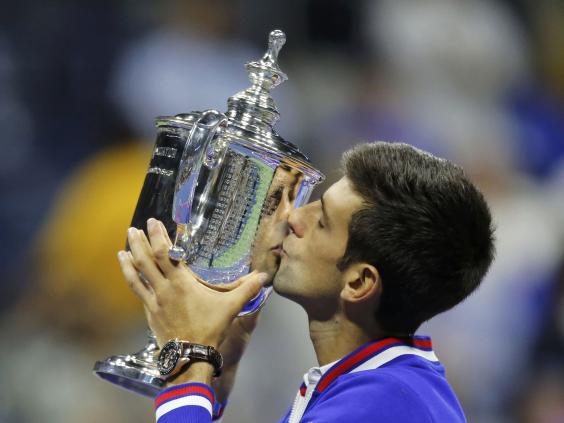 Djokovic, who has already secured the year-end world No 1 ranking for the fourth time in the last five years, has matched his 2011 haul of three Grand Slam titles. "I think it's definitely more difficult to repeat something like that than actually do it for the first time," he said.
"I'm a different player, a different person today than I was in 2011. As a father and a husband, experiencing a different variety of things in my life, I have a completely different approach to tennis today. I feel more fulfilled. I feel more complete as a player today than I was in 2011. Physically I'm stronger, mentally I'm more experienced, and I'm tougher as well."
Only six men have won more Grand Slam singles titles than Djokovic: Federer (17), Nadal and Pete Sampras (14 each), Roy Emerson  (12) and Bjorn Borg and Laver (11 each). "I'm honoured to  be a part of an elite group," he said.
Reuse content