Wimbledon is back, and for the first time since 1936, the defending champion is a British one.
The battle for tickets has intensified for this year's tournament as tennis fans enticed by 'Murray Mania' grow desperate to see the Scot attempt to defend his Wimbledon title.
And while many will be fortunate enough to witness the action in what can only be described as the fine British weather, a host of tennis enthusiasts will miss out.
But there is hope yet. If you are determined to make your way to Murray Mount, or see the likes of Rafael Nadal and Novak Djokovic in action, there is another way to get tickets.
Where to get tickets
Make your way to Gate 3 or, as Wimbledon like to call it, 'The Queue' at around 8am on Sunday 22 June. This is the day before the tournament, and tickets are sold on a first-come, first-serve basis. If you plan on staying overnight, make sure you're up bright and early the next morning as queues begin to form at about 7.30am.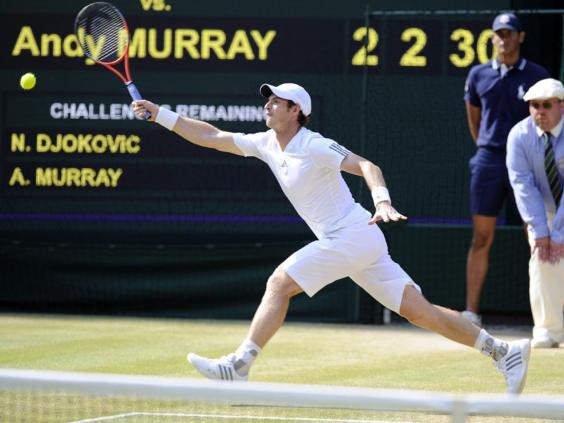 How many tickets are there?
Wimbledon pride themselves on being one of the few major sporting events that offers tickets on the day to the general public, and there are a generous amount of tickets still to be claimed.
On Centre Court, there are around 500 tickets available to be sold each day at the turnstiles. However, those expecting to stroll along to the Men's Singles Final and bag a last-minute ticket courtesy of the Queue, be warned. Tickets are only available up until the last four days of the tournament. After this point, they are pre-sold.
Early in the tournament, tickets will be hard to come by as most matches are played on Court 1 & 2 - for these courts, again 500 tickets each day will be on sale but only for as long as the programme of matches can be maintained.
How much will they cost?
In the first week, tickets range from £38-80. The second week, where quarter-final matches will be played, sees that figure rise to £62 for the cheapest ticket and £112 for a Centre Court ticket.
If you simply want to enjoy the essence of the Wimbledon, a good suggestion would be to buy a 'Grounds' ticket. This entitles you to entry to Courts 3-19, and this is a good recommendation for the first few days of the tournament as first-round matches get underway. Better yet, if Murray does experience success again and reaches the latter stages of the competition, you can make your way up to Murray Mount for as little as £8 on the day of the Final.
Reuse content