It is almost 40 years since Barbara Slater carried the British flag at the 1976 Summer Olympics, but the former gymnast can still do an impressive back somersault.
The BBC's 56-year-old Director of Sport recently astonished a young man who was showing her around her local gym by getting on the trampoline, dressed in full "business lady attire", and executing several somersaults.
"He didn't know what to make of me," she laughs. "I was on the trampoline before he could say anything. I have never seen anybody so shocked."
I am chatting to Slater in the gleaming headquarters of BBC North at Media City, Salford. One of her major undertakings after being appointed the BBC's first female Director of Sport in 2009 was to manage the department's move up north.
Her other huge task was the 2012 London Olympic Games. Slater was responsible for the BBC's sports coverage across all its platforms. The Games became the biggest national TV event in UK broadcasting history and led to Slater winning the Inspirational Woman prize at the Women in Film and Television Awards that year. In 2014, she was appointed OBE for services to broadcasting.
Alongside these dazzling achievements, Slater has played a key role in making women athletes more visible. Earlier this year, BBC Sport won Media Outlet of the Year in the Women's Sport Trust's inaugural #BeAGameChanger Awards for its work in showcasing women; it was noted that the department devoted 32 per cent of its live television output to female athletes in 2014.
"Success cannot be celebrated if it is hidden away," says Slater.
She sees the Olympic Games as a pivotal event for women's sport. "This was a moment where a spotlight was thrown on the great track record of our successful women athletes," she says, speaking with obvious passion for the subject. "It was such a magnificent showcase. Women's sport is an absolute standout example of where 2012 has delivered a legacy. We had so many heroines to follow and cheer."
"Genuine gender neutrality" has been achieved, she says, in many of the "Olympic family of sports", such as gymnastics, swimming, cycling, rowing and the triathlon. "We cheered on Jess [Ennis-Hill] every bit as much as we cheered on Mo [Farah]. And I think it was brilliant to see that."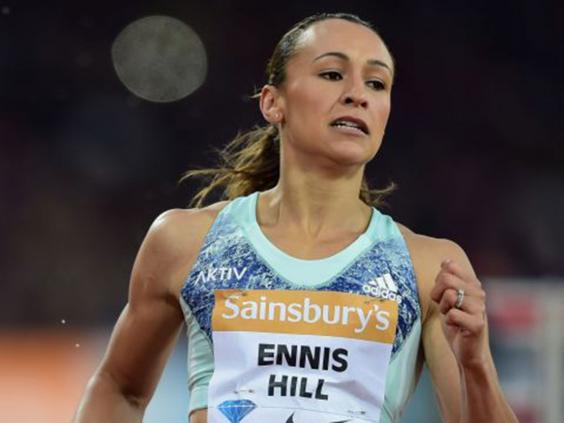 Slater, who began her career at the BBC in 1983 on the Natural History Unit, has also been instrumental in putting women's football in the spotlight – particularly the fantastic achievements of England's Lionesses in this year's World Cup in Canada.
"[The Lionesses were] so exciting and dramatic on the pitch, and it makes a broadcaster's job so much easier, but they needed a showcase," she says. "They needed a shop window. And they needed that wide audience to be able to come to those matches."
"But you have to take an audience with you and quality is critical," she adds. "Atmosphere, drama and excitement: sport played at the highest level. I think that is what has been so exciting about the football."
Despite the momentum growing around female athletes, the Women's Sport and Fitness Foundation found in 2013 that just 0.4 per cent of all corporate sponsorship in sport goes to women's sports.
"I think this is changing and it will take time, and what will deliver it is many different elements all playing their part," says Slater. "It is broadcasters, it's governing bodies getting behind their women athletes, making sure they can get as much access to coaching and as much access to facilities."
She believes that "success brings success and what we want to see in women's sports is a virtuous circle, where that success drives coverage, which leads to more success". Slater thinks it "is incredibly important that, everywhere in sport, women are involved" – on boards, in management, in broadcasting. "Diverse teams leads to better decision-making," she says. "It is fundamental. I know there are targets set for some of the national governing bodies. I just think this has to be something that everybody embraces and takes seriously."
But, of course, the BBC has itself been accused of sexism and Slater says it is important to have zero tolerance, for example, if a commentator makes a sexist remark.
"People will slip up and make mistakes …. But we have a responsibility to make it clear that that is not allowed," she says.
Slater is the daughter of footballer William Slater, who played for Wolves and England, and her uncle is the cricketer J J Warr. She says she was encouraged to participate in sport from an early age, initially as a competitive diver before switching to gymnastics.
"I suppose there is a lesson," she says. "I was brought up in a family that valued sport and who thought it was just as important for the daughters as for the sons. They were prepared to support me as an athlete as much as if I had been a boy."
It is important for us as a society, she says, "to see girls and women participating in sport as part of everyday life … because of all the benefits participating in sport brings, such as self-esteem, fitness, well-being, enjoyment and fun."
Reuse content