Many had considered him the number one target for franchises desperate to find a quarterback this off-season. 
But, according to reports on Wednesday, the New England Patriots are not looking to trade back-up quarterback Jimmy Garoppolo before the 2017 season - which not only throws up a quandary for QB-needy teams but also a possible indication on the future direction of the Patriots franchise.
Garoppolo, 25. is nearing the end of his rookie contract with New England, and with the franchise reportedly very happy with rookie Jacoby Brissett, there had been some expectation that Garoppolo would be traded for a raft of high draft picks. 
The Eastern Illinois University product has started just two regular season games in his NFL career, but has found his stock boosted by this year having a particularly poor draft class of quarterbacks. With serious doubts over top college prospects like Deshaun Watson, Deshone Kizer, Mitch Trubisky and Pat Mahomes, Garoppolo saw his market increase and the Cleveland Browns and Chicago Bears were among the teams expected to try and trade for him.
However, Adam Schefter of ESPN has joined another respected voice, Peter King of SI, in reporting that the Patriots are not expected to trade the 25-year-old signal-caller.
Of the 32 NFL franchises, nearly half are looking for a quarterback of the future and many need a starter for the 2017 season. Garoppolo was the top quarterback believed to be available in the trade market this summer if you discount Tony Romo - a proven starter but, at 36, a veteran who has had injury problems. 
The understanding is that teams would rather have invested in Garoppolo, who has won a couple of NFL games and learned from Bill Belichick and Tom Brady, than any of the upcoming draft prospects. The best free agent quarterback is likely to be Jay Cutler, a troublesome locker-room presence, or Josh McCown, more of a back-up caliber player.
But while Garoppolo staying put in Foxborough simply means his suitors striking a line through his name, for the Patriots it could mean something far greater.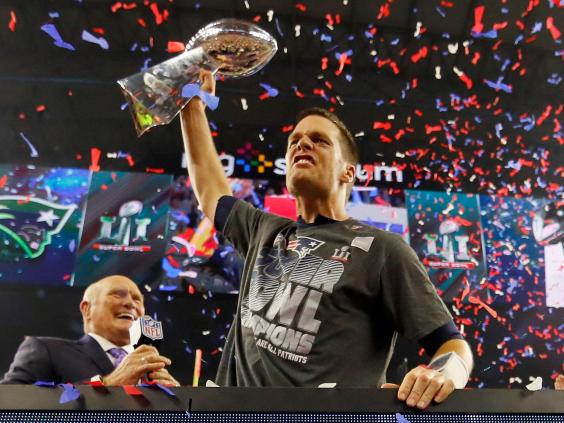 Keeping Tom Brady's most game-ready understudy could be taken as an admission that Brady may not play for much longer. The 39-year-old has just won his fifth Super Bowl and is already playing at an unprecedented level given his age. 
And yet, Father Time is undefeated in sport and Brady will, eventually, retire. Or physically begin to break down. Or just get injured. 
The Patriots would appear to have made the decision that they'll stick with Garoppolo for now, for the final year of his contract, and make him Brady's heir. They will likely need to sign him up to a healthy contract with reassurances that he will replace the Super Bowl MVP when he eventually hangs up his number 12 jersey. 
It could even be a tacit admission that they fear Brady could hit a wall at 40.
Just maybe, though, it is a leverage tactic to get even more picks out of one of the many rudderless teams that feel doomed without a top-level quarterback. 
The amazing thing is, considering he has played just two games, we still have no real way of knowing if Garoppolo even is one. 
Reuse content