Take a bow, Luis Guillorme. The 22-year-old prospect has been given a high billing when it comes to his glovework, and while he is yet to make his name on the field in Major League Baseball, he certainly made a stunning impact off it.
During the New York Mets' MLB match against Miami Marlins on Thursday, Miami's Adeiny Hechavarria was guilty of a hit and a miss when his bat slipped out of his grasp.
It flew towards the Mets dugout, sending most of the players diving for cover – particularly infielder TJ Rivera who can be seen in the video attempting to find shelter behind anything possible.
But Guillorme would not be moved, and he nonchalantly plucked the bat from mid-air with one hand before tossing it back into play as if it was nothing.
The crowd attending the spring training match immediately broke into applause, while his teammates looked on in astonishment. However, it should come as no surprise, given that MLB.com's scouting report lists Guillorme as having "the best hands and actions in the system".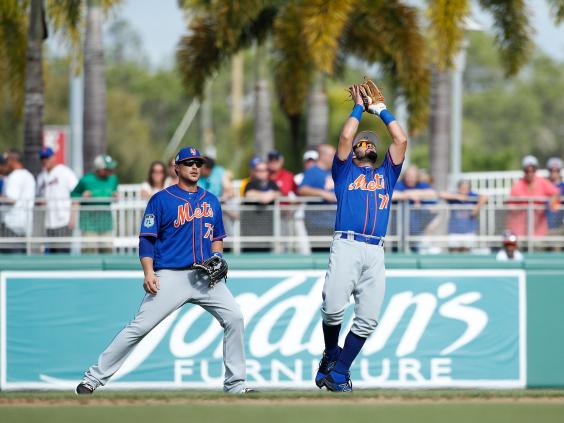 Guillorme is not expected to nail down a starting spot given his poor batting record in the minor league, but with handywork like this, there's no reason why teams won't take a punt on him in the field.
Reuse content