A mass brawl broke out during a high school American football game last week.
Both benches surged onto the field as fighting began in the game between Spring and Westfield high schools in Texas.
Westfield was ahead 36 - 25 with six minutes left to play of the game, when a series of consecutive personal fouls caused punches to be thrown between players.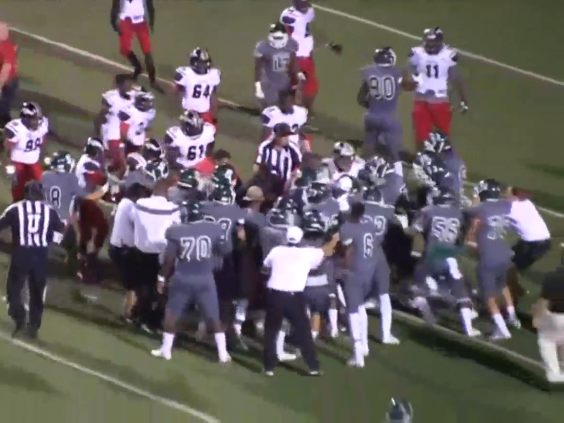 Helmets were allegedly seen being swung and players being stepped on during the melee, while further fighting reportedly took place between students later in the car park.
Play was suspended before referees called off the game, with both teams having to forfeit the points.
While both head coaches volutarily suspended themselves for one game, the school district decided that a total of 11 players will be suspended for at least one game, with one player serving a suspension of three games.
Another punishment was that all players on the rosters of both teams must perform 25 hours of community service. 
Reuse content