Jason Collins, the first openly homosexual person to play in the NBA, has announced his retirement from professional basketball.
The 35-year-old centre confirmed he has quit playing after a 13-year career in the NBA in an article in Sports Illustrated magazine - the publication in which he publicly announced his sexuality in April last year - and later discussed the decision in an interview on the magazine's website, http://www.si.com.
Collins became the first openly gay player in North America's four major team sports when he played for the Brooklyn Nets last season, but he was not in the team's squad for the current campaign.
Gay Times Top 30 gay icons of the last 30 years
Gay Times Top 30 gay icons of the last 30 years
1/28 Stephen Fry

2/28 Barbra Streisand

3/28 Ian McKellen

4/28 Joan Rivers

5/28 Tony Blair

Getty

6/28 Conchita Wurst

7/28 Elizabeth Taylor

8/28 Bette Midler

GETTY IMAGES

9/28 Holly Johnson

10/28 Madonna

11/28 Bea Arthur

12/28 Boy George

13/28 Mark Gatiss

14/28 Julian Clary

15/28 James Dreyfus

16/28 Annie Lennox

17/28 RuPaul

18/28 Divine

19/28 Lord Michael Cashman

20/28 Leslie Jordan

21/28 James Sutton

22/28 Nelson Sullivan

23/28 Eric McCormack

24/28 Neil Patrick Harris

25/28 Justin Fashanu

26/28 Andy Bell

27/28 Cher

28/28 Jennifer Saunders
"I am officially announcing my retirement from the NBA," Collins, who made Time magazine's 100 most influential list earlier this year, said.
"As we speak I'm watching a college basketball game but it's time for me to truly become just a fan and watch from the sidelines.
"My body was talking to me, my body was telling me that it was time. I think as older generations can understand that when you wake up in the morning and it feel likes starting an old car.
"My lower back, my knees, it was one of those things that my body was letting me know as it does with so many other professional athletes."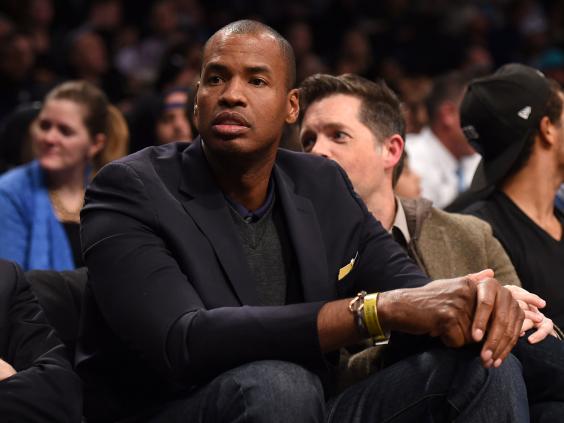 Collins began his career with the New Jersey Nets in 2001 and rejoined the now Brooklyn-based franchise in February after stints with the Memphis Grizzlies, the Minnesota Timberwolves, the Atlanta Hawks, the Boston Celtics and the Washington Wizards.
Brooklyn Nets general manager Billy King wished Collins well in retirement in a statement published on the franchise's Facebook page.
He said: "The Nets would like to congratulate Jason on a distinguished NBA career.
"He was an integral part of the back-to-back Eastern Conference Championship teams.
"We wish him well as he embarks on a new chapter in his career."
PA
Reuse content