Budding superstar Kyrie Irving scored a career high 57 points as the Cleveland Cavaliers beat the San Antonio Spurs 128-125 after over-time.
Irving's 57 points against the defending NBA champions was also the highest mark posted by any player in the league this season, beating the 55-point game Irving had against the Portland Trail Blazers in January.
Cavaliers team-mate and four-time MVP LeBron James added 31 points for Cleveland, to beat the team for the first time since the Finals last season when he was with the Miami Heat.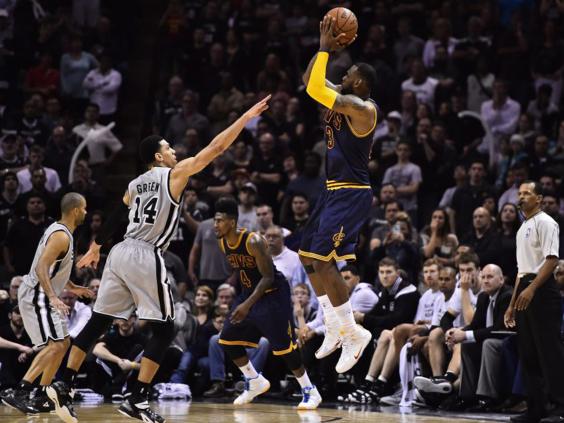 Cleveland moved to 42-25 for the season and second in the Eastern Conference, while the Spurs, who had won their previous six games, are now 40-24 and sixth in the West.
Irving hit a 3-pointer in the face of heavy defence from Danny Green to pull Cleveland to 110-107 with 31 seconds remaining in normal time. After the Spurs' Kawhi Leonard missed two free throws with 4.3 seconds left, Irving made another 3 - this time over Leonard - to tie the score at 110 and force the extra period.
Irving made all seven of his 3-point attempts, was 20 of 32 from the field overall, and made 10 free throws without a miss.
Tony Parker had 31 points for San Antonio and Leonard added 24 points.
Irving scored 11 points in overtime, including a crossover, fadeaway 3-pointer against Boris Diaw with 1:20 remaining to give Cleveland a 122-118 lead.
James was 10 for 20 from the floor in a physical battle with Leonard, but his struggles were lessened by Irving's wild night.
Additional reporting from AP
Reuse content